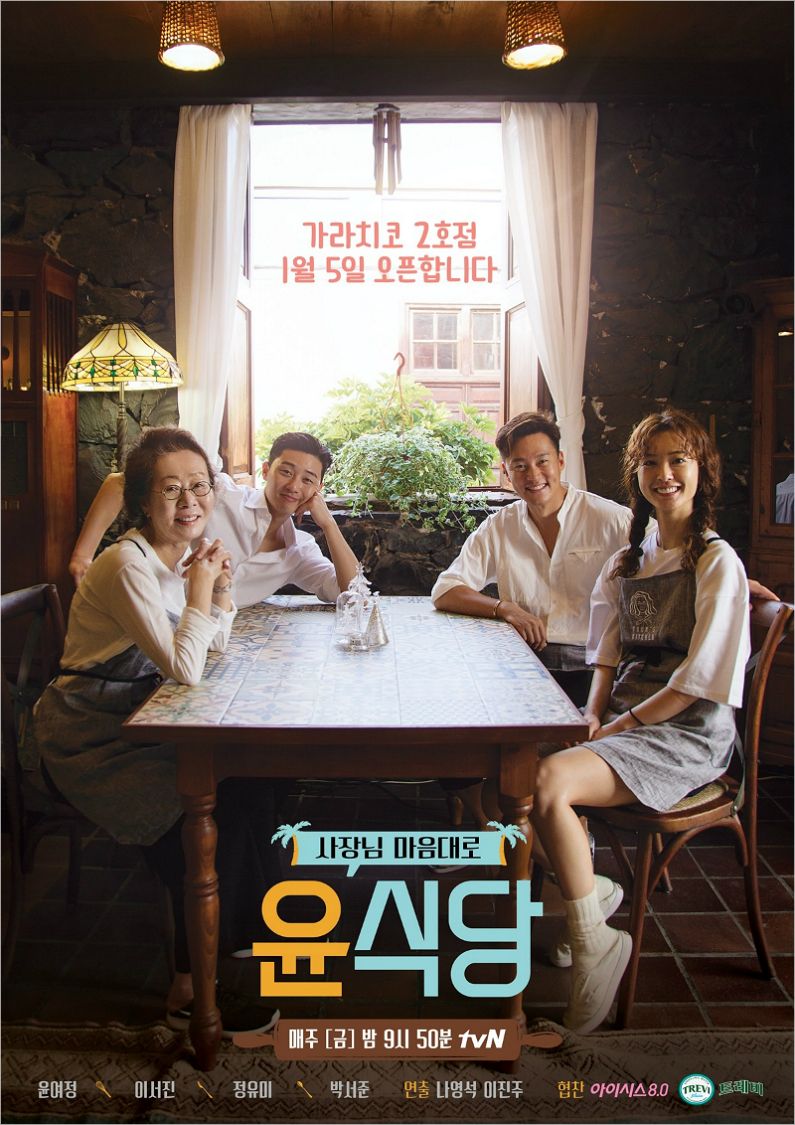 Youn's Kitchen is reportedly returning with the third season.
According to Starnews, Youn's Kitchen has begun its production for the new season in absolute secrecy, hoping to start filming in early December. With Youn Yuh Jung, the central figure of the show, the production team is closely coordinating the schedule with the cast.
Youn's Kitchen shows the cast opening a small Korean restaurant overseas to serve local people and tourists. The show is considered one of the best shows produced by Na Young Seok.
The first season in 2017, starring Youn Yuh Jung, Lee Seo Jin, Jung Yoo Mi, Shin Goo, set off to Gili Trawangan Island, Indonesia, kicking off the series strong with 14.1% viewer ratings. The following year, Park Seo Joon was a new addition to season 2 that opened a restaurant in Tenerife, Spain. The second season recorded 16% viewership, writing a new history in cable networks.
However, the series indefinitely postponed its production of season 3 due to the outbreak of the new coronavirus. Na Young Seok launched a spin-off show, Youn's Stay, in 2021 with the same cast with the addition of Choi Woo Shik. But with traveling being allowed again, tvN and Na Young Seok are preparing to reopen "Youn's Kitchen."
Source (1)