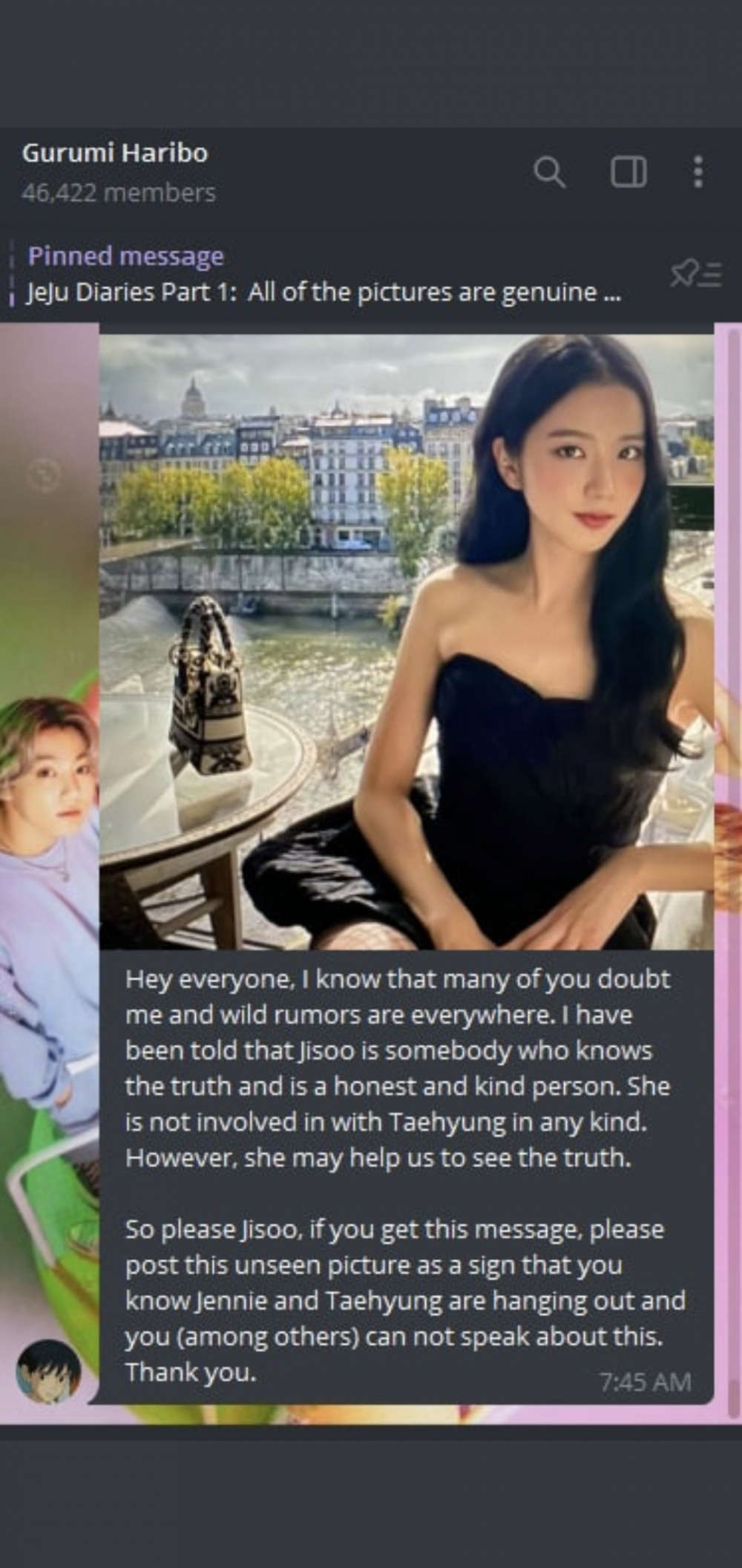 Is the person leaking Jennie and V's photos really an employee in YG Entertainment?
A hacker who's leaking Jennie's personal photos has made a new claim. On the 28th, they wrote, "I know that many of you doubt me and wild rumors are everywhere. I have been told that Jisoo is somebody who knows the truth and is an honest and kind person. She is not involved with Taehyung (V) in any kind. However, she may help us to see the truth."
Then the leaker posted an unreleased photo of Jisoo in Paris and asked her to prove that everything they had claimed was true by posting the same photo herself. A few hours later, the same picture got posted on Jisoo's Instagram. Seeing the post, the hacker responded by writing, "Everything that I post is the truth."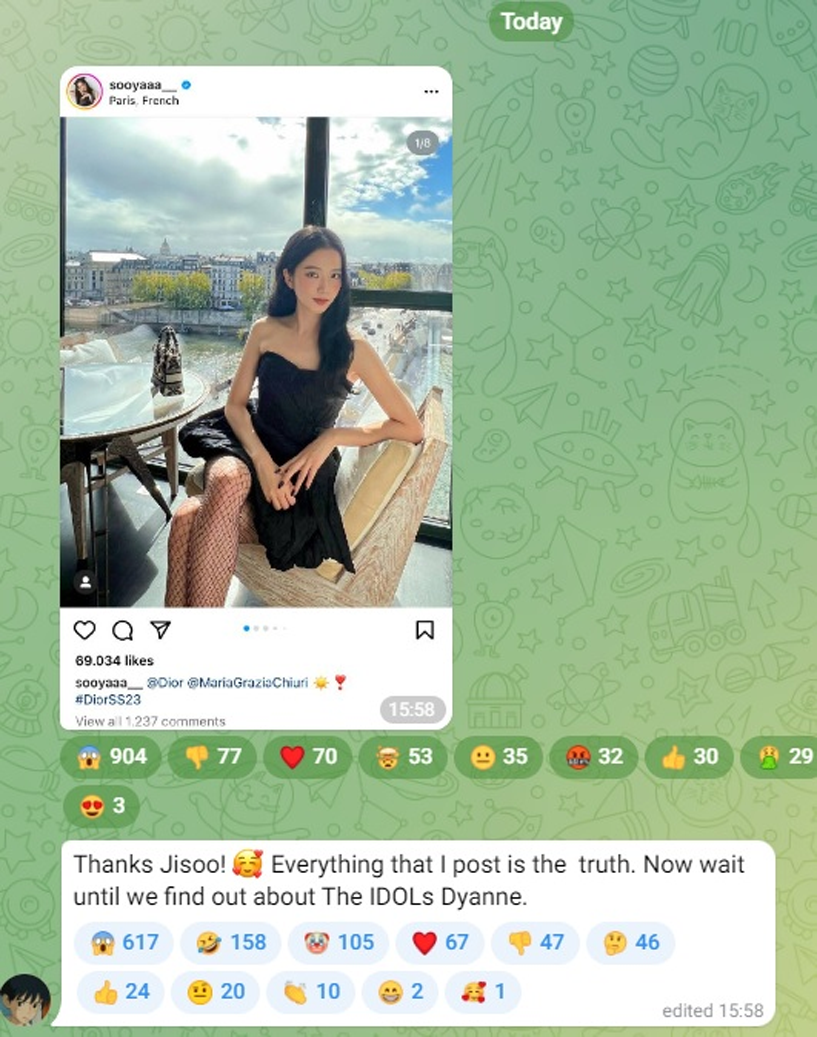 Seeing all that's been going on, some K-pop fans started to suspect that the hacker using the ID of Gurumi Haribo might just be a YG employee. Their suspicion is that label employees managing BLACKPINK would've most likely known about the photos Jisoo will be posting, and they are either involved with the hacker or the hacker themselves.
This has raised even more concerns for the artists. The hacker has been invading Jennie's privacy by posting several photos of her or her with V. And since they mentioned Jisoo this time, worries are mounting that she could be the next target.
Source (1)