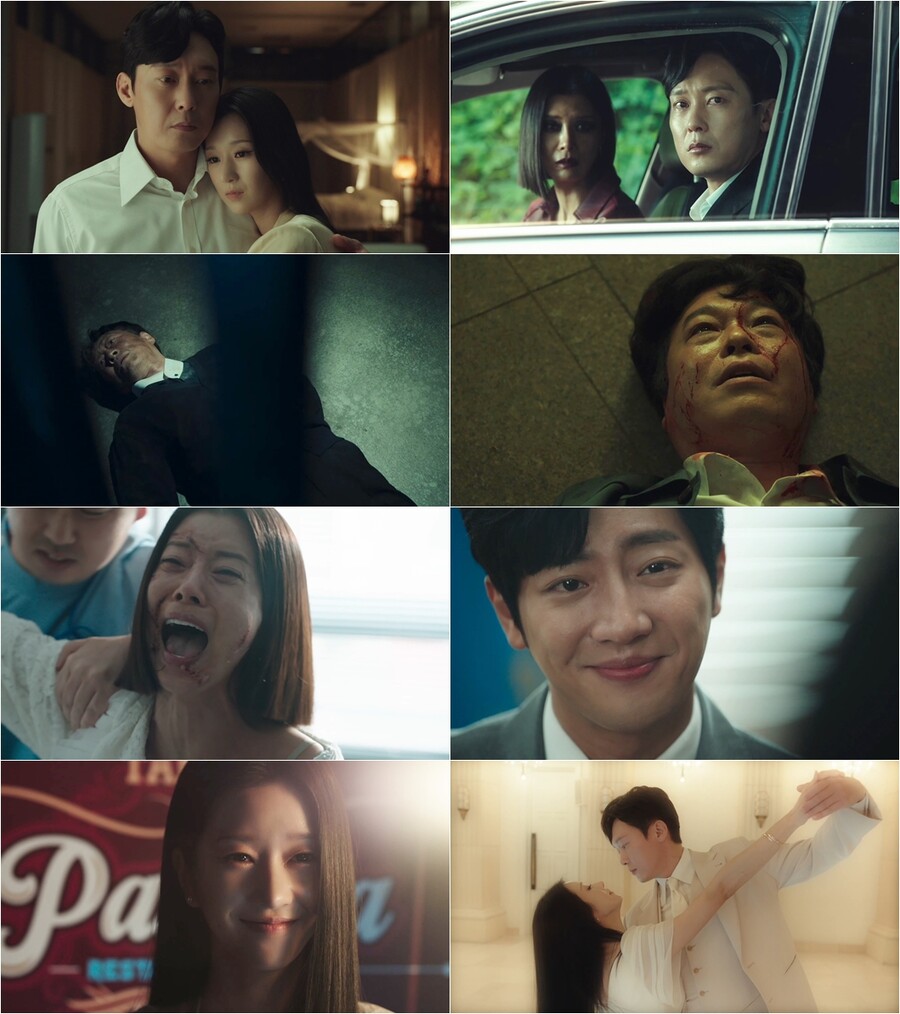 The sixteenth episode of tvN's Eve ended with Seo Ye Ji getting the ultimate revenge on those who destroyed her life.
The drama went out with a bang by recording an average nationwide rating of 4.5 percent.
In the episode, Rael (played by Seo Ye Ji) and Yoon Gyeom (Park Byeong Eun) confirmed their love once again, while So Ra (Yoo Sun) and Kim Jeong Chul (Jung Hae Kyun) went on with their plan to kill her. Jeong Chul set out to murder her behind Yoon Gyeom's back but soon got discovered and killed by him. When things did not go to plan, So Ra decided to kidnap Rael.
However, Yoon Gyeom saved Rael with Eun Pyung (Lee Sang Yeob) and chose to commit suicide with his wife to put an end to the hellish cycle of revenge. As a result, Yoon Gyeom died, and Sora was admitted to a psychiatric ward as she developed "Moodcela syndrome," which makes her forget all her unhappy memories.
Meanwhile, Han Pan Ro (Jeon Kook Hwan) was found dead in the dark basement his daughter trapped him. Soon, Moon Do Wan (Cha Ji Hyuk) came as a witness to all the evil deeds of So Ra, Pan Ro, and Jeong Chul, and they were brought to justice, just like how Rael had imagined over the 13 years of her life.
Rael then left for Buenos Aires, where she once promised to go with Yoon Gyeom, and Eun Pyung followed her to meet her there. The episode ended with Rael playing Yoon Gyeom's bandoneon with a broad smile on her face and her imagining herself dancing with Yoon Gyeom.
Source (1)