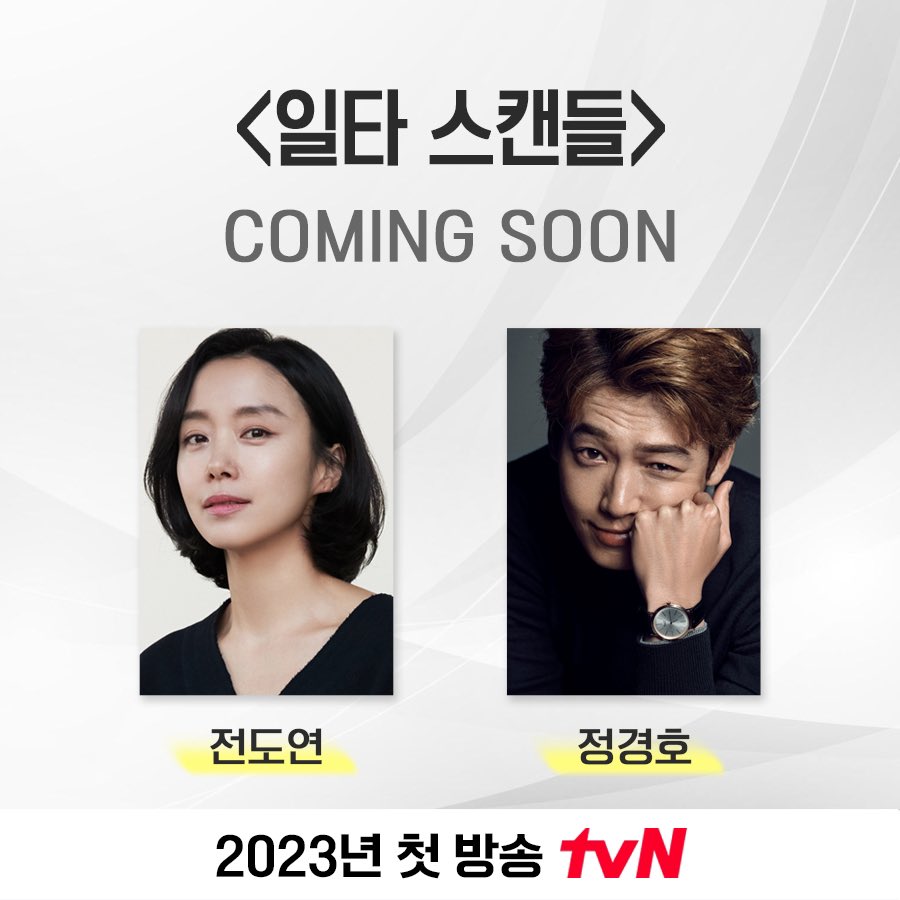 tvN's new drama Hometown Cha-Cha-Cha writer has confirmed the casting of Jeon Do Yeon and Jung Kyung Ho.
One Shot Scandal (literal title) depicts the bittersweet romance of a hot-blooded woman who belatedly joins the hellish battle over the college entrance exam and the most-wanted instructor. Against the backdrop of the endless competition for better grades, the drama will tell a warm yet cold, bitter yet sweet story of ordinary people.
One thing to note about One Shot Scandal is that it's the third project by director Yoo Je Won and writer Yang Hee Seung following King of High School and Oh My Ghost. Director Yoo helmed Familiar Wife and Once Again, while writer Yang recently made another hit with Hometown Cha-Cha-Cha. On the 21st, Jeon Do Yeon and Jung Kyung Ho officially joined the cast.
First, Jeon Do Yeon plays Nam Haeng Sun. Nam Haeng Sun, a former national athlete who now owns a side dish store, belatedly joins the world of overheated competition over the college entrance exam. She's someone who doesn't make excuses for her own choices and never gets swayed even when faced with hardships. When she enters the new world of college entrance exams, she keeps getting mixed up with instructor Choi Chi Yeol.
Jung Kyung Ho takes on the role of Choi Chi Yeol, a genius who also makes efforts. With his volubility and showmanship, he became a first-class instructor with respect and fame. But with fame came people's attention, which made him edgy and inattentive toward others. But after meeting Nam Haeng Sun, a woman of infinite stamina and positivity, he'll start a bittersweet romance.
Meanwhile, One Shot Scandal is set to premiere in the first half of 2023.
Source (1)