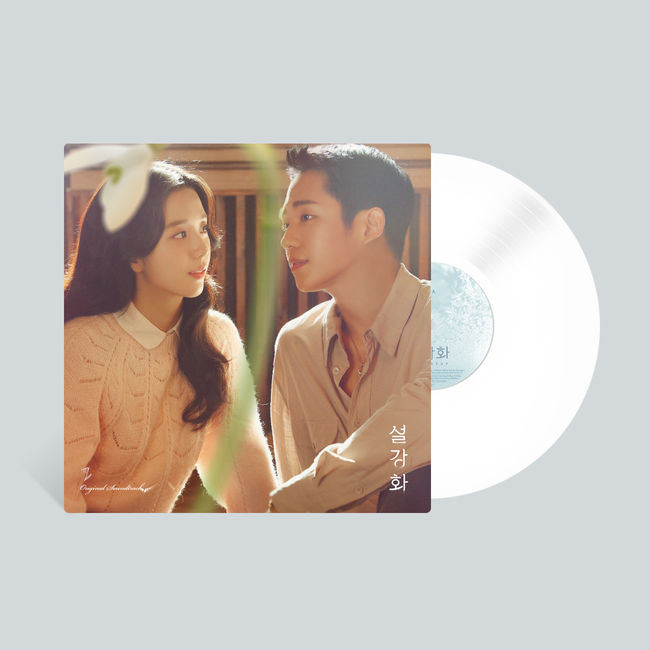 On the 18th, the production company SLL announced the release of a limited edition LP of the soundtrack from the JTBC drama, Snowdrop.
A total of thirteen tracks will be included in the upcoming album produced by music director Kim Tae Seong. The edition will include the following tracks: Sung Si Kyung's "If You're With Me," composer Jehwi and singer-songwriter Kim Hee Won's collaborative song "Friend," Jehwi's "Looks like a real thing," Jamie Miller's "Wishes," and Kevin Oh's "Memories More than love."
The collection will allow listeners to revisit the emotions of each character by including film scores like "Yeong Ro," "Destiny," "Attic," "Paper Airplane" and "First Snow." The song "Snowdrop" will especially deliver the feel of 'visiting a recluse through the snow' and remind us of what had inspired the production team to make this drama.
Meanwhile, Soo Ho (Jung Hae In) and Yeong Ro (Jisoo)'s narrative track is also included in the upcoming LP.
The limited edition will bring retro vibes with two white vinyl records in a gatefold package. The album comes with postcards and polaroid photos that capture vivid moments in the drama that will allow fans to revisit special moments in Snowdrop.
The soundtrack edition will be available for pre-sale from Wednesday, May 18th.
Source (1)