BTS' Jungkook drew attention by responding to Business Proposal director Park Seon Ho's post.
On the 18th, Jungkook revealed that he had watched all the episodes of the popular drama Business Proposal via his Instagram Story. The Story shows his question, "What should I do from now on," to which one fan replied, "Binge-watch Business Proposal." Under the question, Jungkook wrote. "I already watched it all."
Soon, director Park reposted Jungkook's Story on his Instagram. He then wrote the caption, "I wanted to brag what Jungkook wrote. So I know it's a bit embarrassing., but I'm posting the screengrab. Jungkook, I love you,"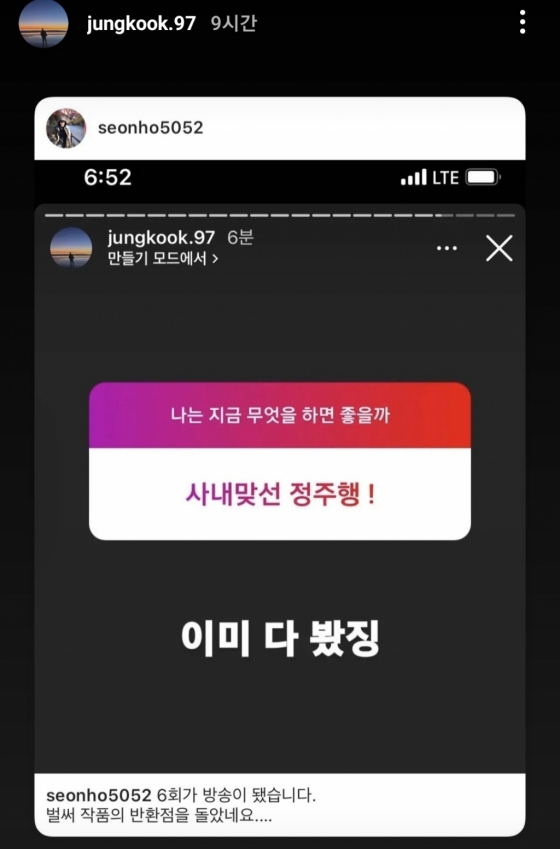 Then on the 20th, Jungkook posted Park's post on his Story, proving that he's a big fan of the drama.
In particular, Park wrote in his post that "there's a line in the coming episode that goes 'a handsome guy like Jungkook,' so don't be so surprised." Naturally, ARMY and drama fans are waiting for the moment when Jungkook's name will appear in the drama.
Source (1)
Translator Kim Hoyeun: If you are a fan of K-drama, K-movie, and K-pop, I am your guy. I will continue to provide you with up-to-date K-entertainment news.