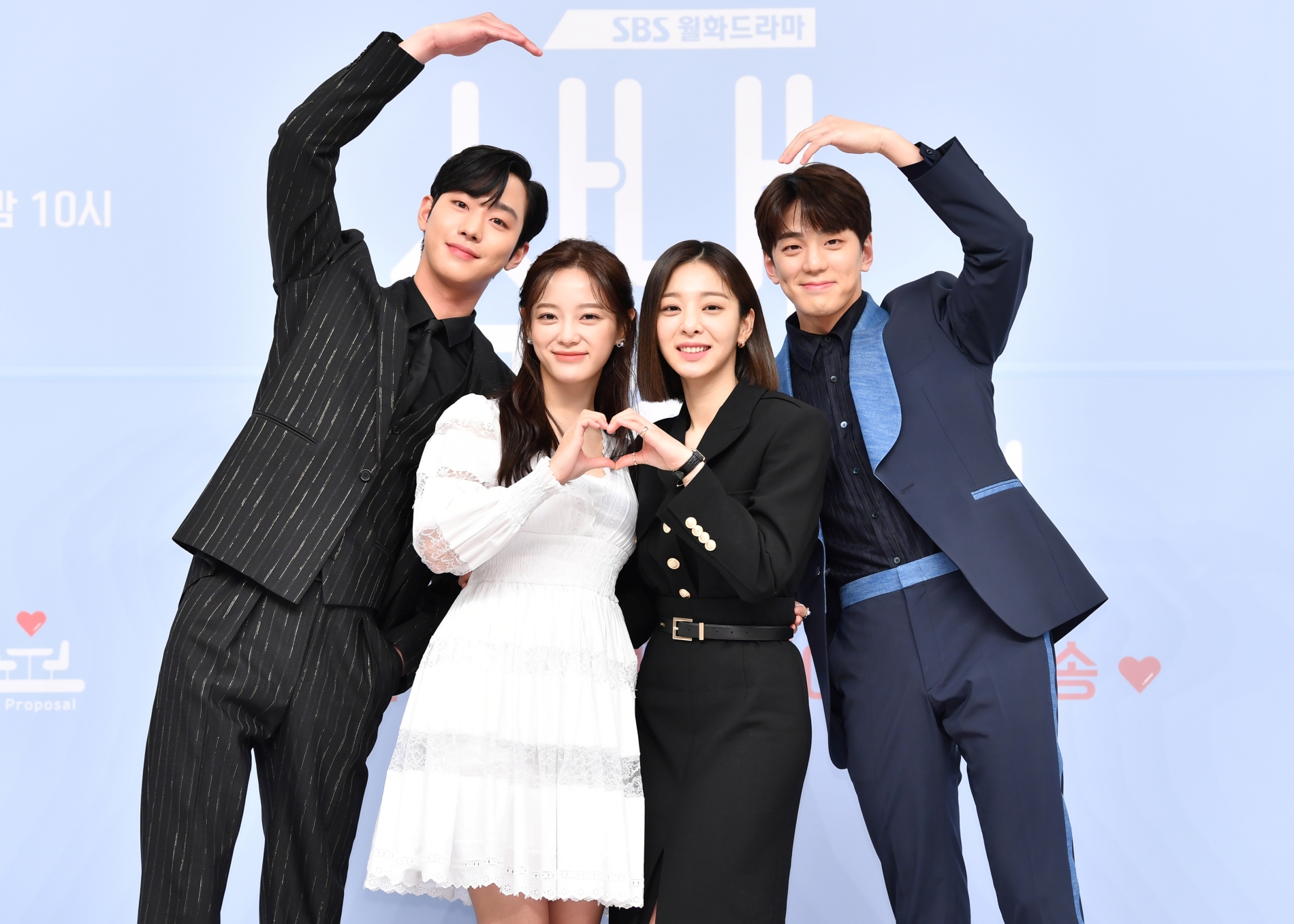 Ahn Hyo Seop and Kim Se Jeong are ready to dazzle the viewers with their romance.
On the 25th, A Business Proposal held its online press conference, which director Park Seon Ho, Ahn Hyo Seop, Kim Se Jeong, Seol In Ah, and Kim Min Kyu attended. A Business Proposal tells the story of the CEO and his employee who met on a blind date under their false identity.
Ahn Hyo Seop shared, "My previous dramas were quite heavy. There weren't that many times when I showed my light and pleasant sides. I thought I could try a cheery drama this time for the sake of my mental health." The actor then talked about playing the "perfect guy" Kang Tae Moo. "I couldn't play him unless I loved myself. So I tried to brainwash myself. He doesn't talk in a normal way, so I had to change my tone entirely."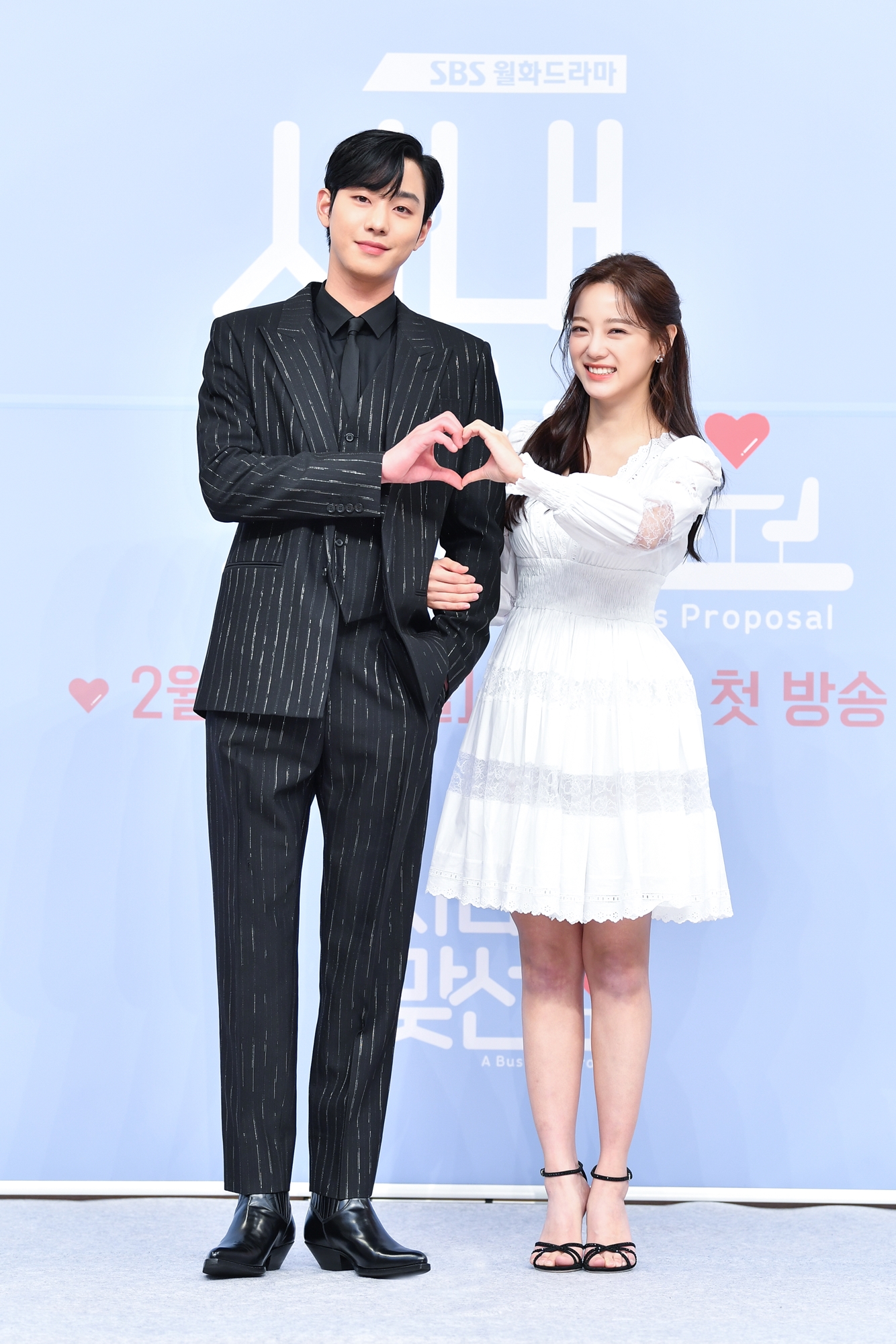 Kim Se Jeong talked about wanting to look lovely for the role of Shin Ha Ri. "If I got to rehearse the action sequences beforehand for the previous drama, I thought about my styling and what I could do to look lovely."
Both actors praised their chemistry. Ahn Hyo Seop shared, "Kim Se Jeong was more optimistic than I thought. I gained strength from her positive energy, and that produced a great synergy. She was the best partner I could have." To which Kim Se Jeong replied, "Ahn Hyo Seop always talks about doing the best I can in what we have. So whenever there were difficult moments, we created positive energy together."
Source (1)
Translator Kim Hoyeun: If you are a fan of K-drama, K-movie, and K-pop, I am your guy. I will continue to provide you with up-to-date K-entertainment news.