Kim Woo Bin made the cover of the March issue of Esquire Korea. After showing off his charisma during the photoshoot, the actor sat down for an interview.
Not long ago, Kim Woo Bin finished filming tvN's new drama Our Blues (literal title). "If the characters I've shown in the past were all a bit edgy and furious, Jung Jun in this drama is a character with a normal and calm state of mind," he shared.
"I got a lot of healing from writer Noh Hee Kyung's scripts, and the time I played Jung Jun was delightful and happy," Kim Woo Bin added. In the drama, Park Jung Jun, played by Kim Woo Bin, is a warm-hearted captain of a ship who meets Young Ok (Han Ji Min) while looking for a woman who won't leave Jeju Island.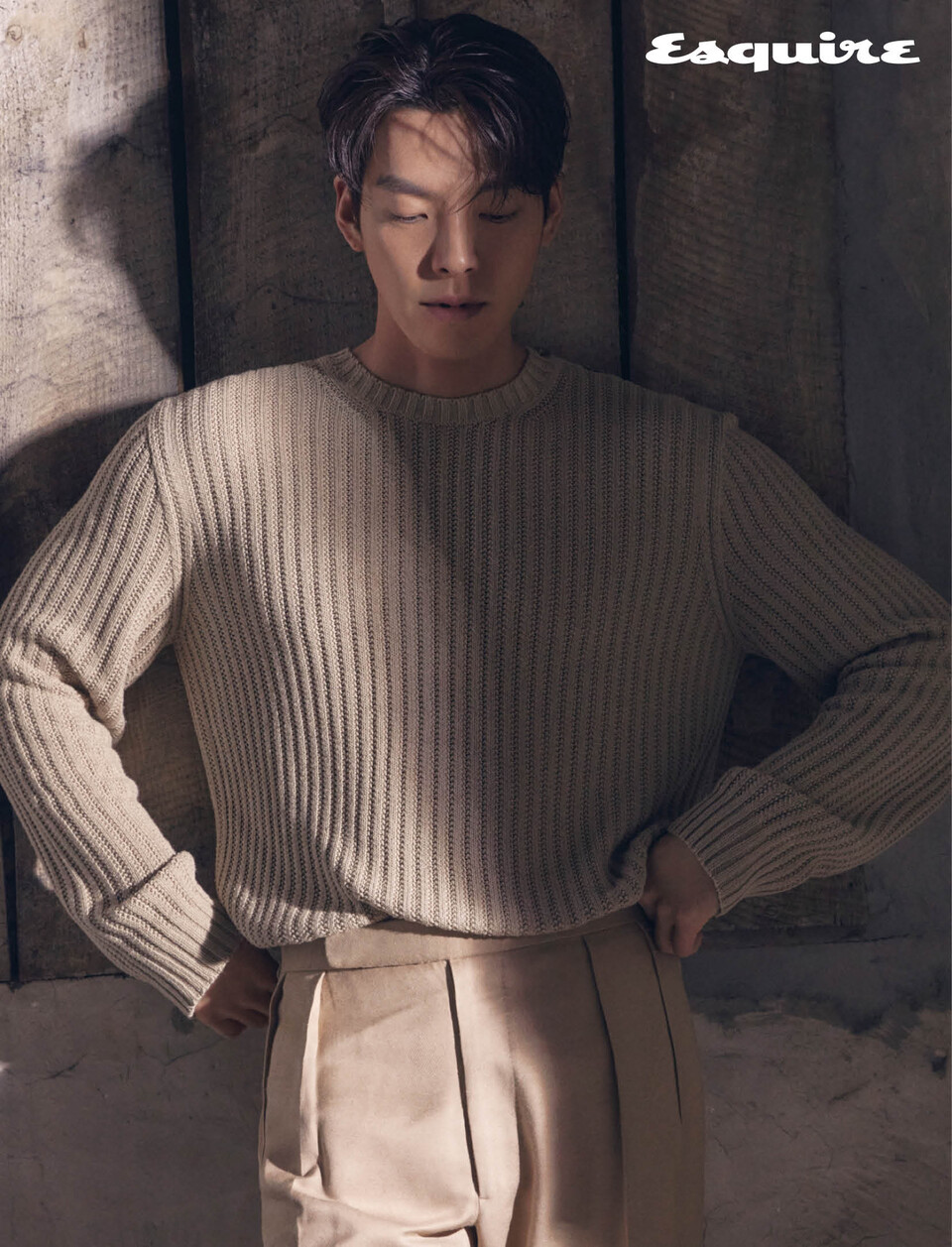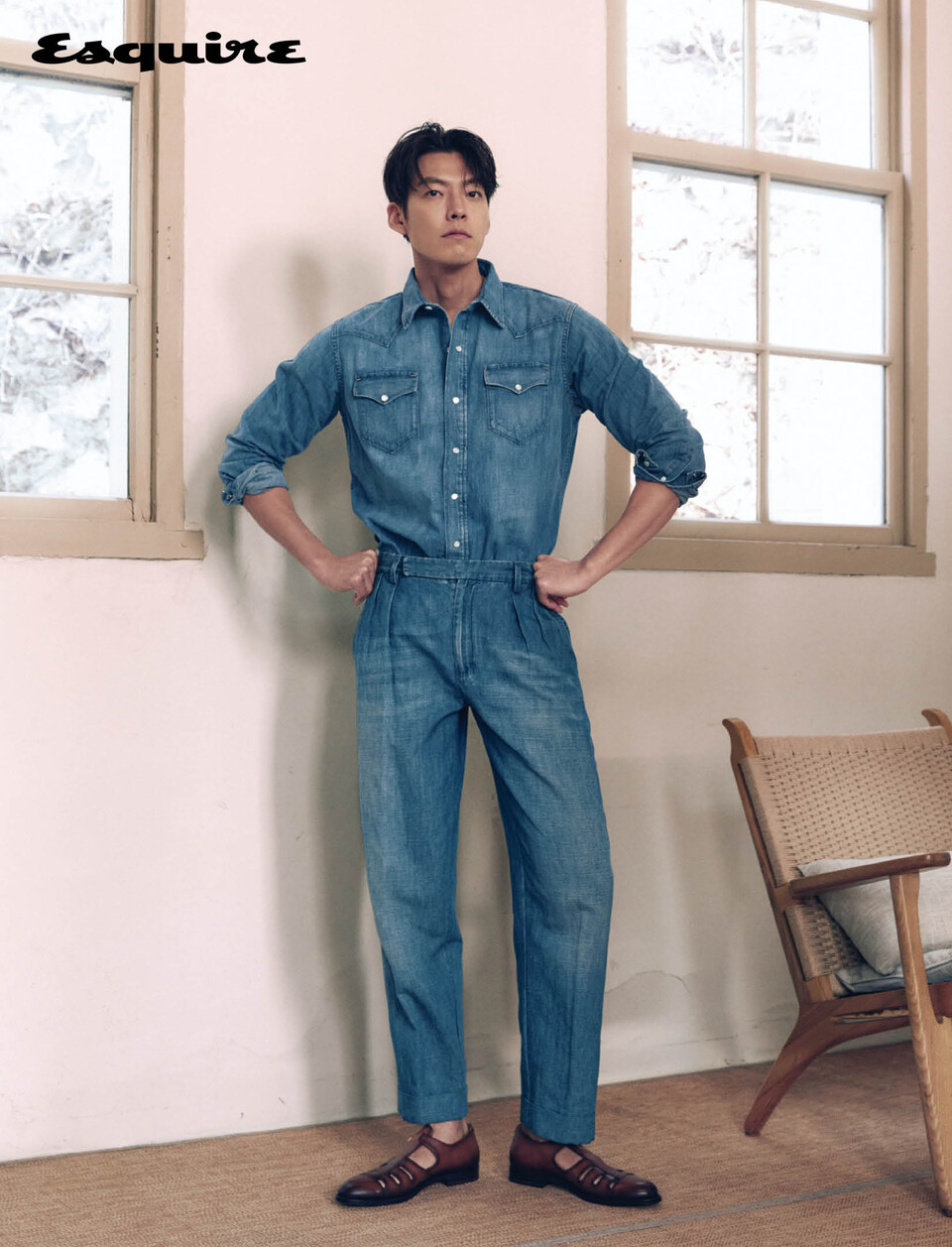 Kim Woo Bin also mentioned the new Netflix series Black Knight, with which he'll make his OTT platform debut. The show has a completely different vibe from Our Blues.
"It's set in 2071. Hierarchy is formed within the 1% of mankind that survived the rapid desertification of the Korean Peninsula, and the job of delivery plays a vital role in the future society. And the role 5-8 that I play is a legendary deliverer," the actor explained.
He continued, "In most dramas, you don't get to read the entire script before starting the filming. So there are times when you have to calculate the character without knowing the ending. (But thanks to the nature of the OTT series) Black Knight has the advantage of knowing the ending and calculating the character like you'd do for a movie with the finished script."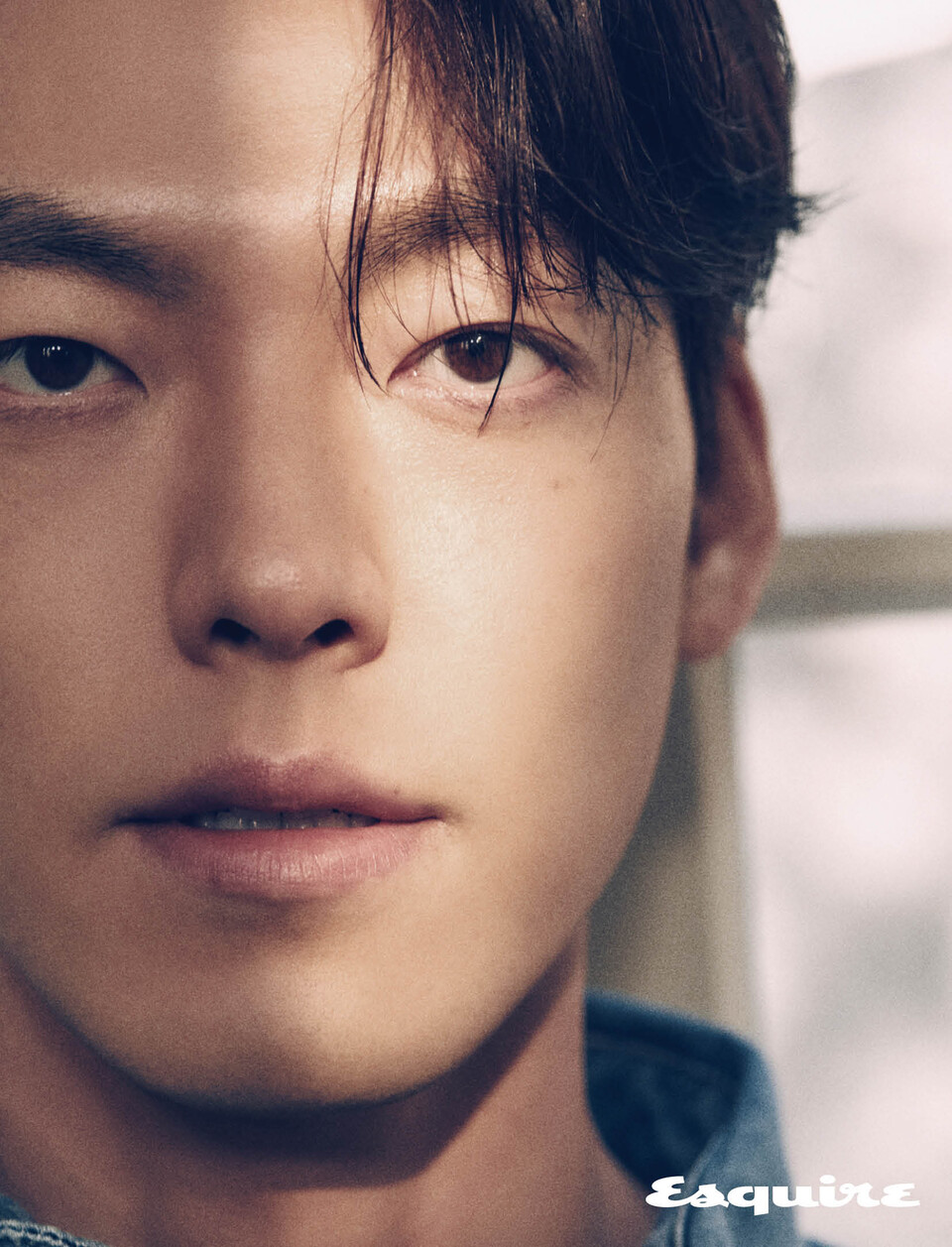 Lastly, he talked about the future Kim Woo Bin would like to say to Kim Woo Bin in 2022. "Don't worry about silly things and just enjoy life," he said. "I read it from somewhere that older people have said, 'The thing I regret the most in life is the time I spend worrying about silly things.' I keep reminding myself to cross the bridge only when I come to it."
Source (1)
Translator Kim Hoyeun: If you are a fan of K-drama, K-movie, and K-pop, I am your guy. I will continue to provide you with up-to-date K-entertainment news.