On Wednesday, JTBC's new series 'Thirty-Nine' held an online press conference. Son Ye Jin, Jeon Mi Do, Kim Ji Hyun, Yeon Woo Jin, Lee Mu Saeng, Lee Tae Hwan, and director Kim Sang Ho attended the event.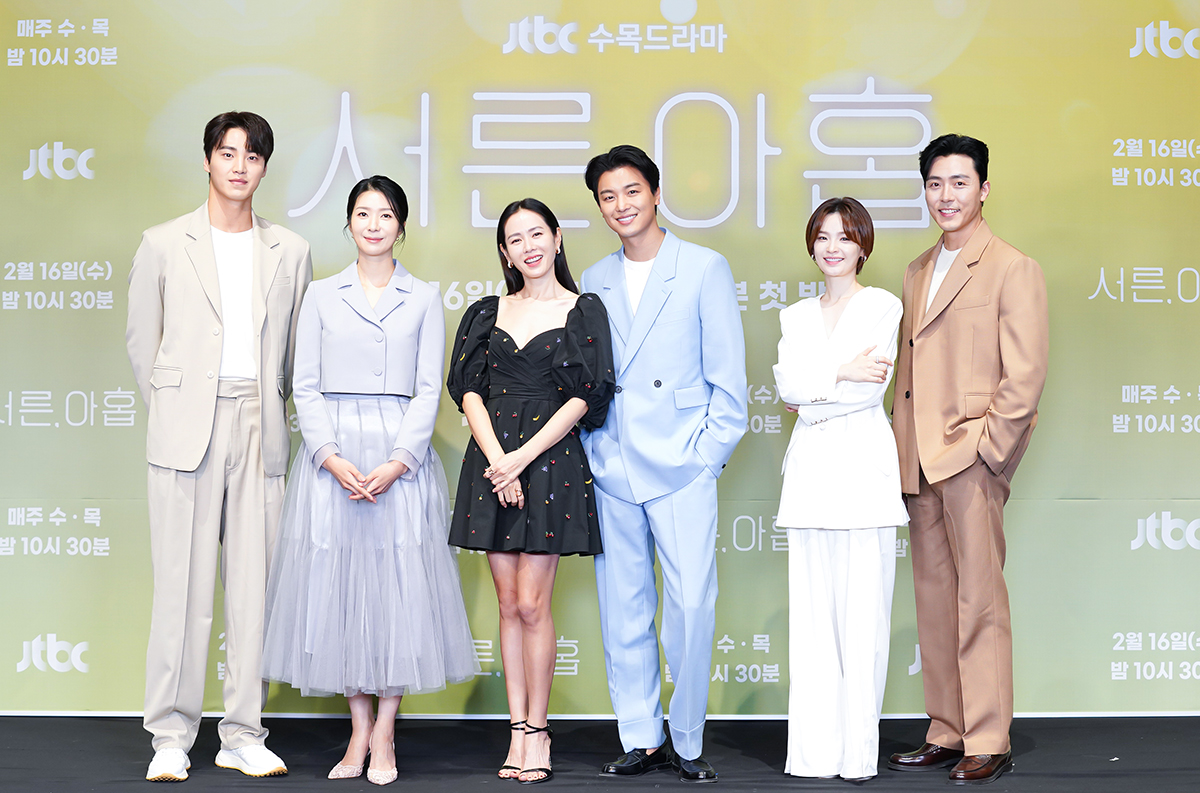 Thirty-Nine revolves around the romance and everyday lives of three women who are on the verge of turning 40.
Son Ye Jin is making her comeback two years after Crash Landing on You as dermatologist Cha Mi Jo. "If I don't do it now, my conscience won't allow me to appear in projects like Thirty-Nine. It was a perfect story about women and love that I could relate to at my age," she shared. Her partner in the play is Yeon Woo Jin, who plays romantic dermatologist Kim Sun Woo.
Jeon Mi Do turns into Jung Chan Young, who was only given a few months to live. "The character is totally different from the role I played before (Hospital Playlist)," she said. "I didn't try to act differently but rather focus on Chan Young exactly as she's written." The World of the Married actor Lee Mu Saeng will star opposite her.
Lastly, Kim Ji Hyun plays Jang Joo Hee, who has never dated a man before. She forms a romantic relationship with younger chef Park Hyun Joon, played by Lee Tae Hwan. Kim Ji Hyun explained, "It's like we permeate into each other's lives. Jang Joo Hee has never dated a man before, and Hyun Joon is younger than her, so their love has a mild taste without any seasoning."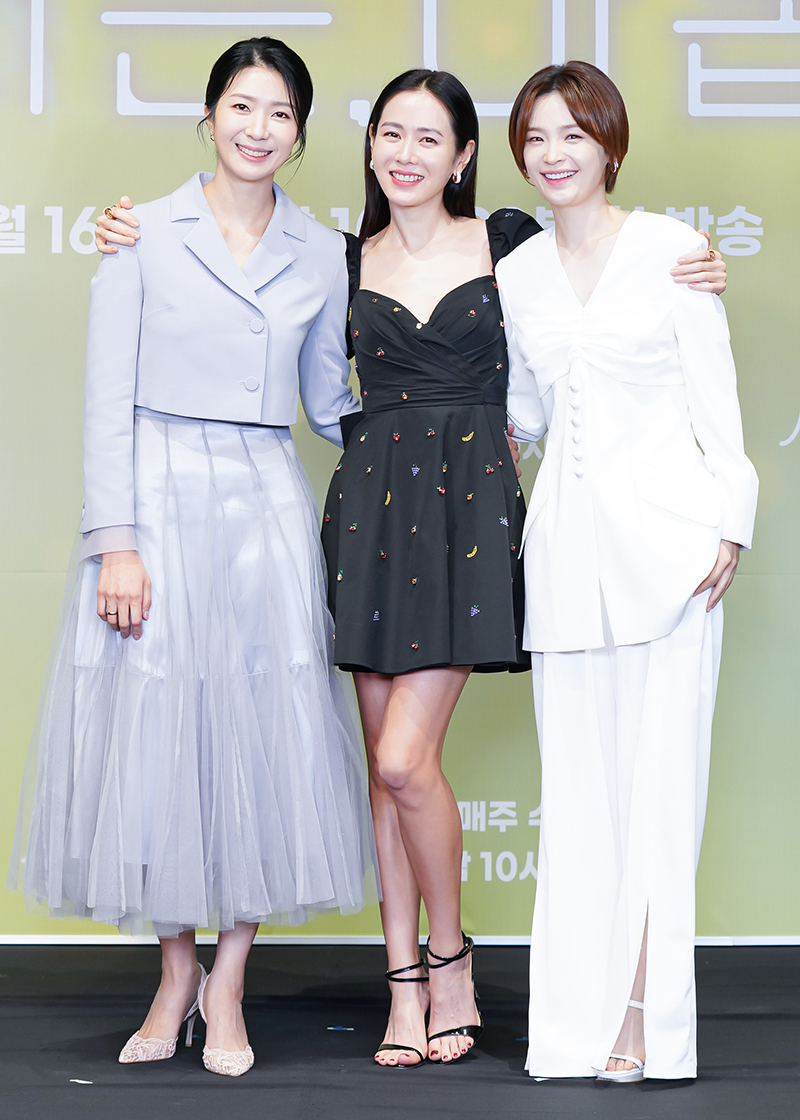 These three women will fill the screen with their chemistry. Son Ye Jin stressed that they hit it off right away. "We didn't do anything special to get to know each other. We just kind of melted into each other's lives. Later, we became so close that we started chatting as soon as we met," she added.
Meanwhile, Thirty-Nine will premiere on the 16th at 10:30 PM KST.
Translator Kim Hoyeun: If you are a fan of K-drama, K-movie, and K-pop, I am your guy. I will continue to provide you with up-to-date K-entertainment news.