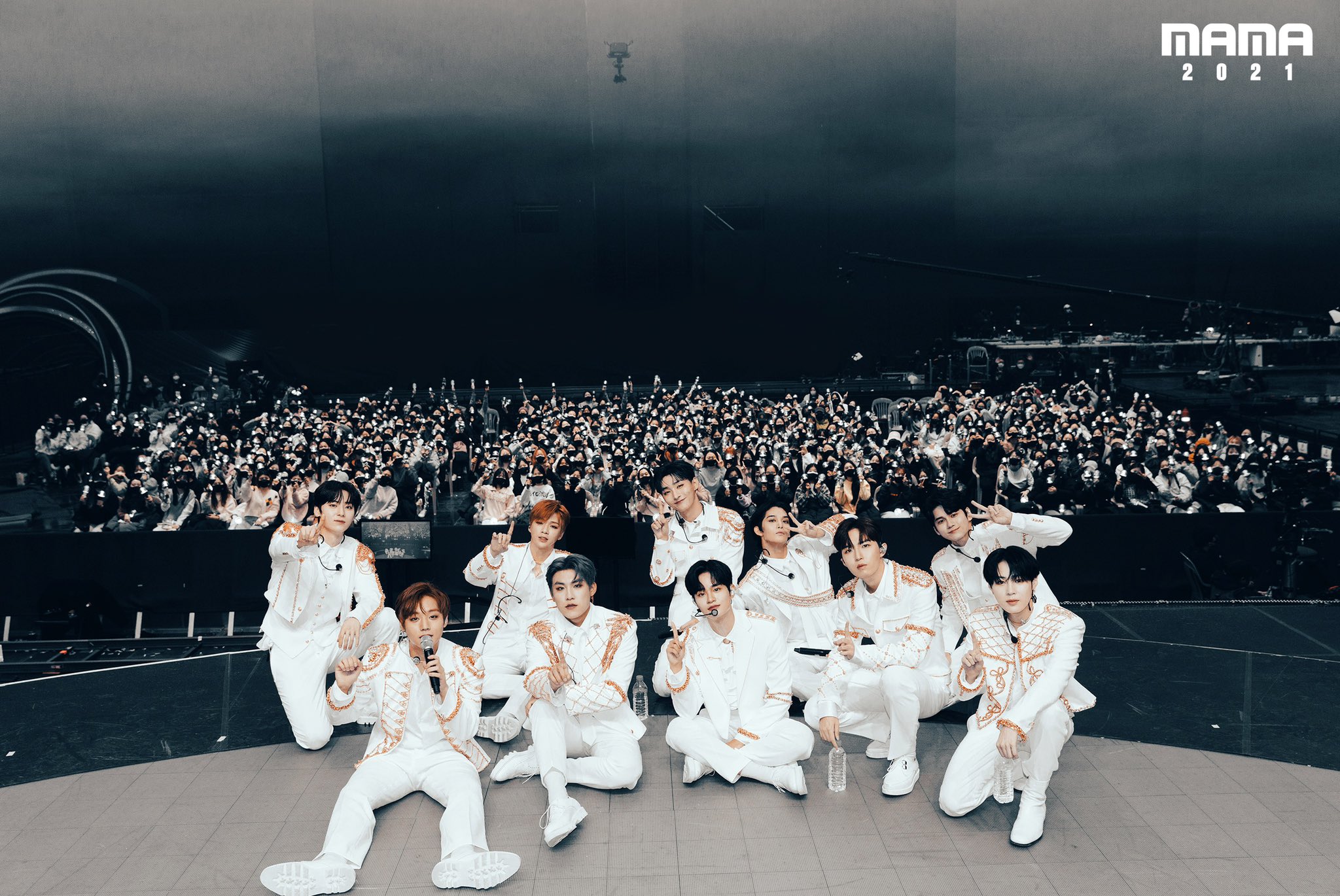 Wanna One's new song "Beautiful(PART III)" may not be released.
Just a week ahead of the release date, it has been confirmed that the contract for the release of the song still hasn't been completed.
According to Edaily, CJ ENM has not signed a contract with the agencies of some members of Wanna One for the release of "Beautiful(PART III)." Just last month, the act reunited at the 2021 MAMA, where they performed their new song "Beautiful (Part III)" for the first time. This song is a continuation of "Beautiful," released in 2017, and "Beautiful (Part II)," released in 2018.
Earlier this month, CJ ENM officially confirmed the song's release on January 27th. And since it's the day that Wanna One wrapped up their activities, the release of "Beautiful(PART III)" came even more meaningful to the fans.
However, if all the members don't sign the contract, the plan to release the track will be scrubbed. It seems like CJ ENM's decision to announce the news too early has only worsened the situation. If the issues with the contract don't settle, it's possible that the release of "Beautiful(PART III)" will either be postponed or canceled.
In this regard, CJ ENM stated, "We have reached an oral agreement on the release of the song, but the administrative process still remains. To establish the correct process, we are currently inspecting things based on our compliance standards. And if necessary, we will take proactive measures."
Source (1)
Translator Kim Hoyeun: If you are a fan of K-drama, K-movie, and K-pop, I am your guy. I will continue to provide you with up-to-date K-entertainment news.