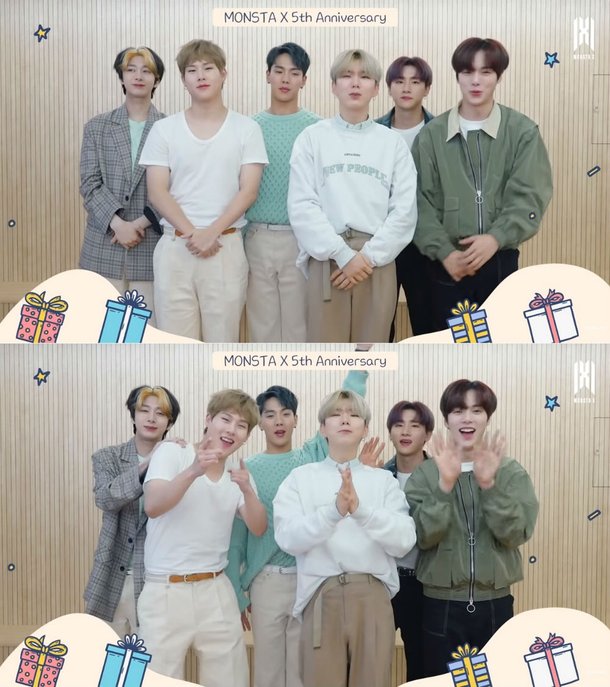 MONSTA X gifted their fans with a video in celebration of their 5th debut anniversary.
On May 13th, MONSTA X uploaded a congratulatory video on Starship Entertainment's Youtube channel.
The members started off by saying, "May 14th, 2020 is MONSTA X's fifth birthday."
They continued to share, "It seems like our debut stage in 2015 was just yesterday. Do you guys remember it too? We think we were able to come this far thanks to Monbebe always being by our side. I hope you will continue to stay with us."
MONSTA X also asked their fans to look forward to their upcoming mini 7th album FANTASIA X which will be released on May 26th.
Check out the full video here!
Source (1)