Singer Ailee recently received a lot of backlash for the photo she had posted of her and Chris Brown at the 62nd Grammy Awards.
https://www.instagram.com/p/B70Jm5eggtk/
The picture stirred up quite a commotion due to Chris Brown's past history with violence against women. Ailee went back to explain on her posted photo, that she had had no idea of Chris Brown's violent history and stated that she did not support any type of abuse whatsoever. The edited explanation was followed by Chris Brown's comment "CORNBALL".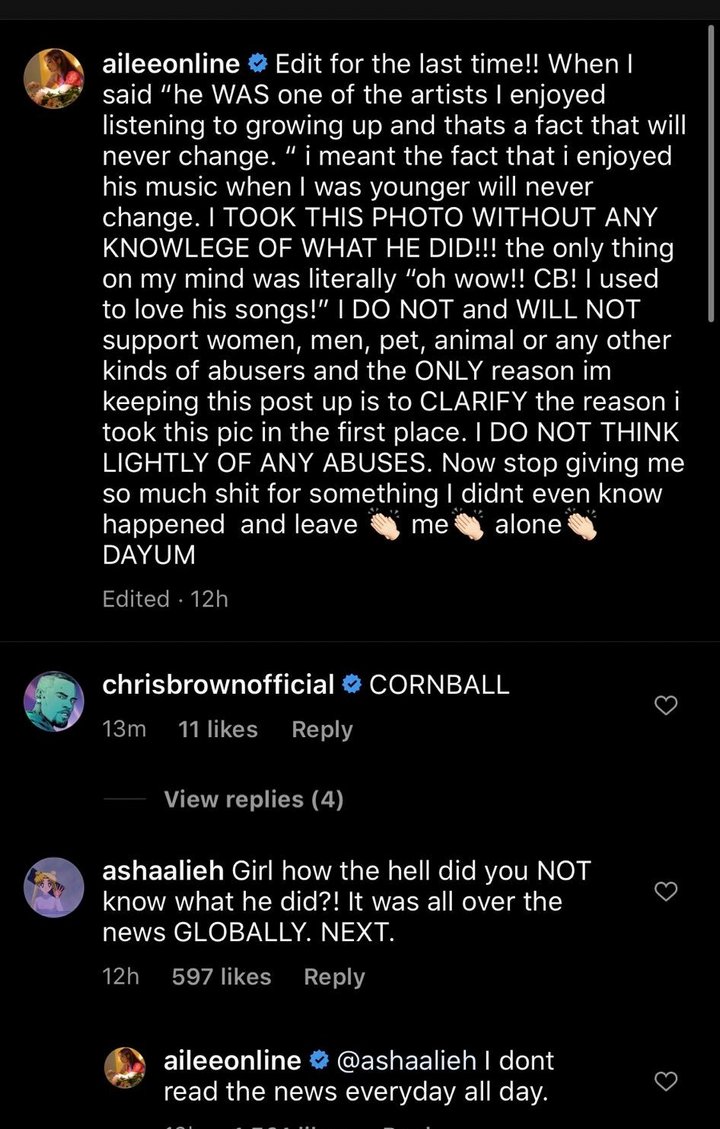 It seems as though it could have really been an innocent mistake on Ailee's part as she has kept the picture up to clarify the reason she took the photo in the first place rather than deleting it and getting over the drama. There's also nothing to apologize with having liked someone's music in the past, but what do you guys think? Do you think Ailee's at wrong?