Fans have come forward in support of BIGBANG's G-Dragon, who is facing drug use allegations.
On the 6th, G-Dragon voluntarily appeared for his first police questioning regarding the drug charges he's facing. On this day, G-Dragon tested negative in a preliminary drug test. However, suspicions were raised that he had shaved his entire body, excluding his hair, leading the police to collect his nail samples for a detailed analysis by the National Forensic Service. Some suspect the singer of deliberately shaving to destroy evidence.
>> Did G-Dragon Purposely Remove All His Body Hair to Destroy Drug Evidence?
G-Dragon's legal representative, attorney Kim Su Hyeon of K1 Chamber, clarified, "He did not shave after being charged and has not dyed or bleached his hair in the last year and five months. The reports of his full-body shave are clearly false, and we want to make it clear that he is willing to provide additional leg hair samples voluntarily."
In response, fans have been posting evidence showing that G-Dragon has been shaving for a long time. They revealed pictorials showing the artist with shaved armpits and images of him with shaved legs. Notably, a March 2012 appearance on SBS's Jung Jae-hyung & Lee Hyori's You and I captured him without any nose hair, drawing attention.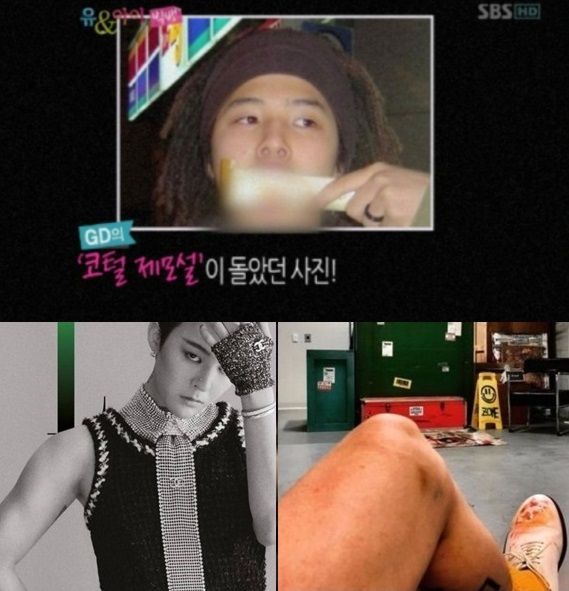 Regarding the situation, the police stated, "G-Dragon's hair is sufficiently long for a detailed drug test, and there is no need to collect other body hair. G-Dragon attended the investigation voluntarily and cooperated sincerely. There are no plans for additional summoning at this time."
Currently, G-Dragon is vehemently denying the drug use allegations, maintaining a confident demeanor throughout. Even after questioning, he told the media, "I was laughing the whole time. Just kidding," and to his fans, "Don't worry too much. I'll come back after I answer the questions."
On the other hand, the police had charged G-Dragon last month on charges of drug violations under the Narcotics Control Act. However, apart from the statement of Manager A from a Gangnam entertainment establishment, who said, "I found a suspicious package after G-Dragon left," the police have yet to present any other evidence, raising doubts. All that remains is the result of the National Forensic Service's detailed examination. If the results also come back negative, the police will face criticism for conducting an overzealous investigation based solely on statements.
Source (1)