Love Reset had a fantastic weekend, surpassing Dr. Cheon and Lost Talisman to claim the fourth spot among this year's highest-grossing films.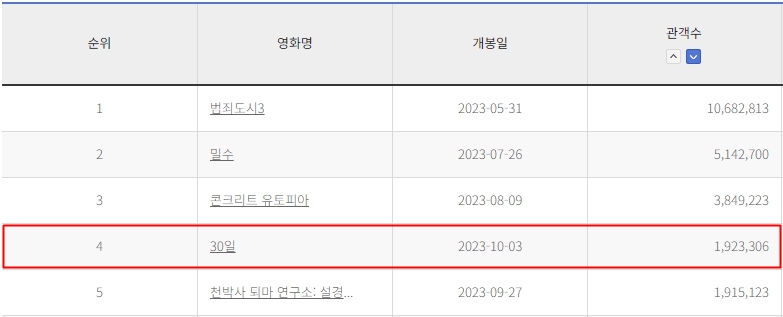 Just two days later, on November 6th, the film achieved an impressive milestone by reaching 2 million viewers.
>> 'Love Reset' Takes the World by Storm, With a Chinese Remake in the Works
The news of crossing the 2 million viewer mark prompted the cast and director Nam Da Jeong to share heartfelt messages of gratitude with the audience. The film's actors, including Kang Ha Neul, Jung So Min, Jo Min Su, Kim Sun Young, Hwang Sayin, Yoon Kyung Ho, Lee Sang Jin, Wonwoo, Song Hae Na, Eom Ji Yoon, and Im Cheol Hyeong, all expressed their appreciation.
Love Reset had previously surpassed 1.92 million viewers over the weekend and secured its spot among the top 4 highest-grossing Korean films in 2023. The film has been the talk of the town, particularly for its impressive performance following other notable releases like The Roundup: No Way Out, Smugglers and Concrete Utopia. Notably, it has garnered significant attention for outshining the box office success of Dr. Cheon and Lost Talisman, starring Kang Dong Won. The film has remained at the top of the box office for 22 consecutive days, even amidst the competition of new releases, and has become a surprising success in the romantic comedy genre, breaking even after four years since On Your Wedding Day and Crazy Romance.
Love Reset continues to captivate audiences and is currently showing in theaters nationwide.