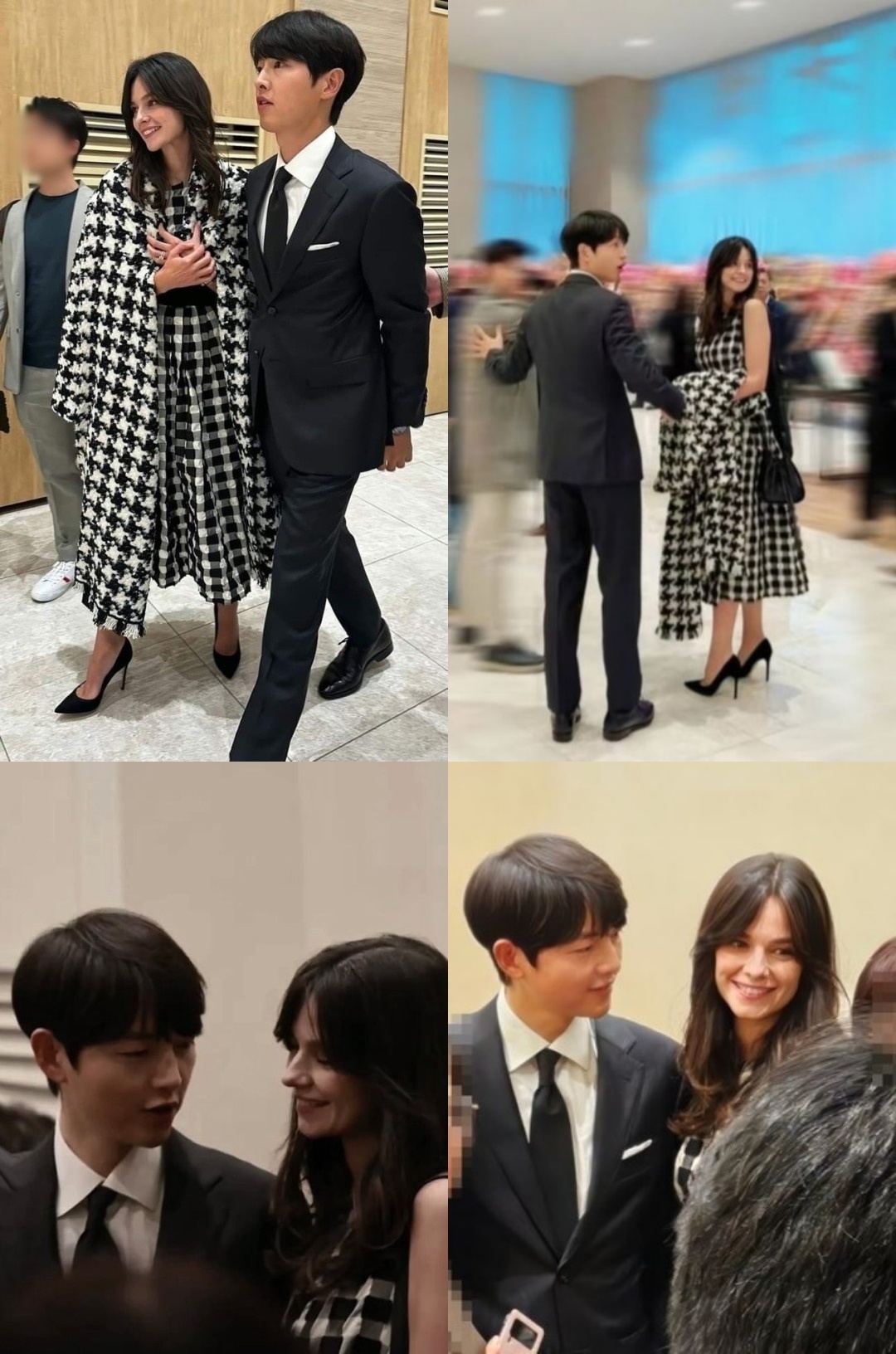 Song Joong Ki and his wife Katie Louise Saunders made a splash at his younger sister's wedding ceremony.
Photos capturing the couple in fashionable wedding attire were shared on an online community on the 14th, making waves. Dressed to the nines in a sleek black suit and a checkered one-piece dress, the couple gracefully entered the wedding hall, garnering plenty of attention for their affectionate demeanor throughout the ceremony.
This appearance is particularly notable because it's the first time Saunders has been spotted in public since giving birth to their first son this past June. The glowing new mom proudly flaunted her unchanged beauty, as radiant as she was before becoming a mom.
It's worth noting that Song and his younger sister share a special bond. They appeared together on KBS2's Let's Go! Dream Team back in 2010. At the time, his sister was caught in the audience cheering for him, sparking a lot of chatter. Last year, she also caught the public eye when photos were released of her with Song at her PhD graduation ceremony from Seoul National University College of Medicine.
The appearance of this dashing couple at a family event has certainly added a little extra sparkle to the occasion, and fans are thrilled to see them out and about, celebrating love and family.
On another note, Song and Saunders got married last January and shared the joyous news of the birth of their son in June. Song is currently meeting audiences through his latest film, Hopeless.
>> Song Joong Ki Gets Real About Marriage, Fatherhood, and Auditions
Source (1)