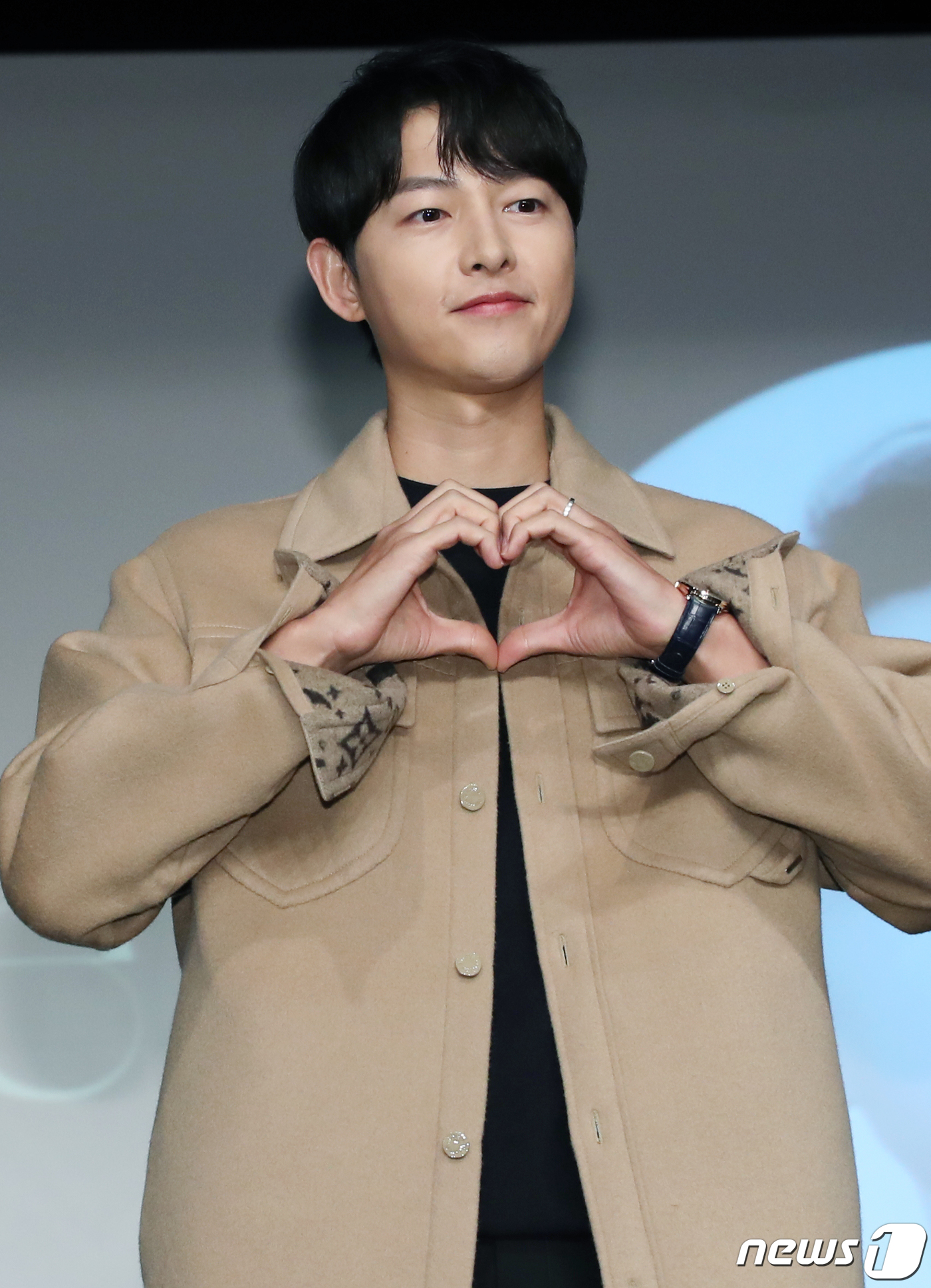 Song Joong Ki took some time to wax poetic on the very moments that prompted him to pursue acting.
The star was present at the 28th Busan International Film Festival's Actors House, held at the KNN Theater in Haeundae, Busan, on the afternoon of the 6th.
In a candid conversation, Song reflected, "I first said out loud that I wanted to be an actor when I was in my first year of high school, right after I quit sports (short-track speed skating). As expected, the response was negative. My parents hoped I would have a more typical school life." He further explained, "But honestly, it was more about me lacking courage and conviction than their opposition."
He continued, saying, "The fact that the barriers crumbled implies that my conviction grew. Just before entering university and enlisting in the military, I decided to 'do what I really wanted.' So, I ventured into the field by working part-time as an extra. That's when the barriers broke."
When recounting the moment that crystallized his commitment to acting, Song said, "I had a minor role in the drama Get Karl! Oh Soo-jung. The assistant director put me in a suit and asked if I could say a line. And that role was Reporter 3 or something. At that moment, actor Sung Dong Il was in front of me. Reporter 3 didn't have a long line, but the AD said, 'You're good. Let's do another take.' Getting complimented made me feel like 'I can do this.'"
The actor continued, "Watching a veteran actor like Sung Dong Il perform in front of me made me wish to do it too. That wish turned into conviction on set. Later, I met Sung Dong Il again on the set of Hearty Paws 2, and that was another proud moment."
With a smile, Song Joong Ki shared, "Eventually, at one dinner, I told him, 'Sir, I was Reporter 3 back then.' His reply was, 'Oh, was that so?' Even that felt cool. I'm proud that someone I met back then has now become a colleague I share more time with on set."
Meanwhile, Song Joong Ki reappeared in Busan two years after his stint as the host of the 26th BIFF's opening ceremony. His latest project, Hopeless, has garnered attention after being invited to the 76th Cannes International Film Festival's Un Certain Regard section.
>> Song Joong Ki Gets Real About Marriage, Fatherhood, and Auditions
Source (1)