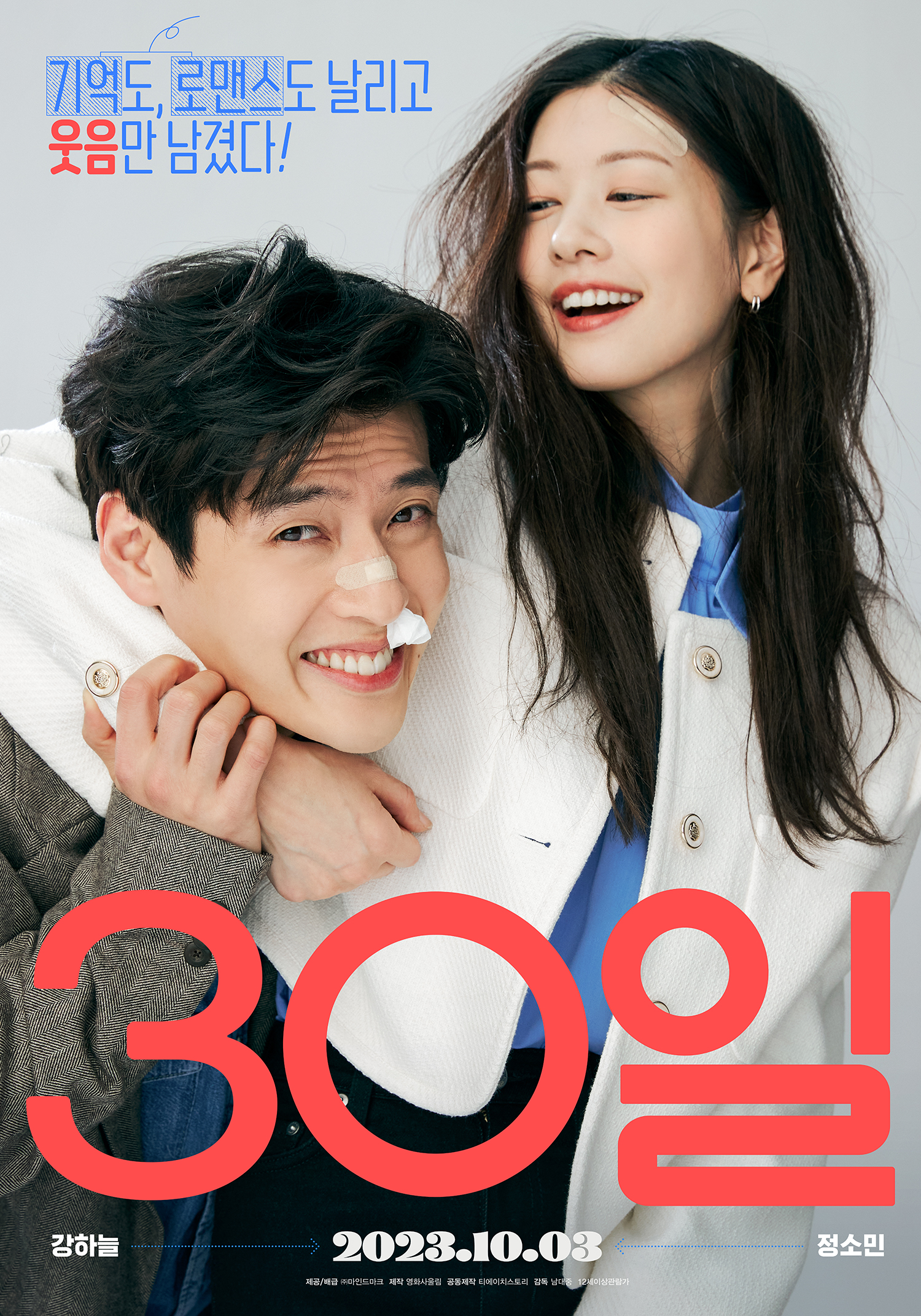 Kang Ha Neul and Jung So Min's rom-com film 30 Days has been the top new release for the sixth consecutive day.
According to reports from the Korean Film Council on October 9th, 30 Days drew in 173,352 audiences nationwide on the 8th. Its current cumulative total of 619,884 people suggests it is on track to reach the 1 million mark.
The movie's cast and crew continued their promotional activities in Busan and Daegu over the weekend, with the enthusiastic responses of numerous fans.
30 Days follows the story of a married couple, Jung Yeol (played by Kang Ha Neul) and Nara (Jung So Min), who file for divorce due to their conflicting personalities. However, on their way out of the court, they get into a car accident and lose memories of their last ten years of marriage.
>> 'Love Reset' First Review: 'Filled With Unexpected Laughs', 'Offers Heartwarming Moments'
Source (1)