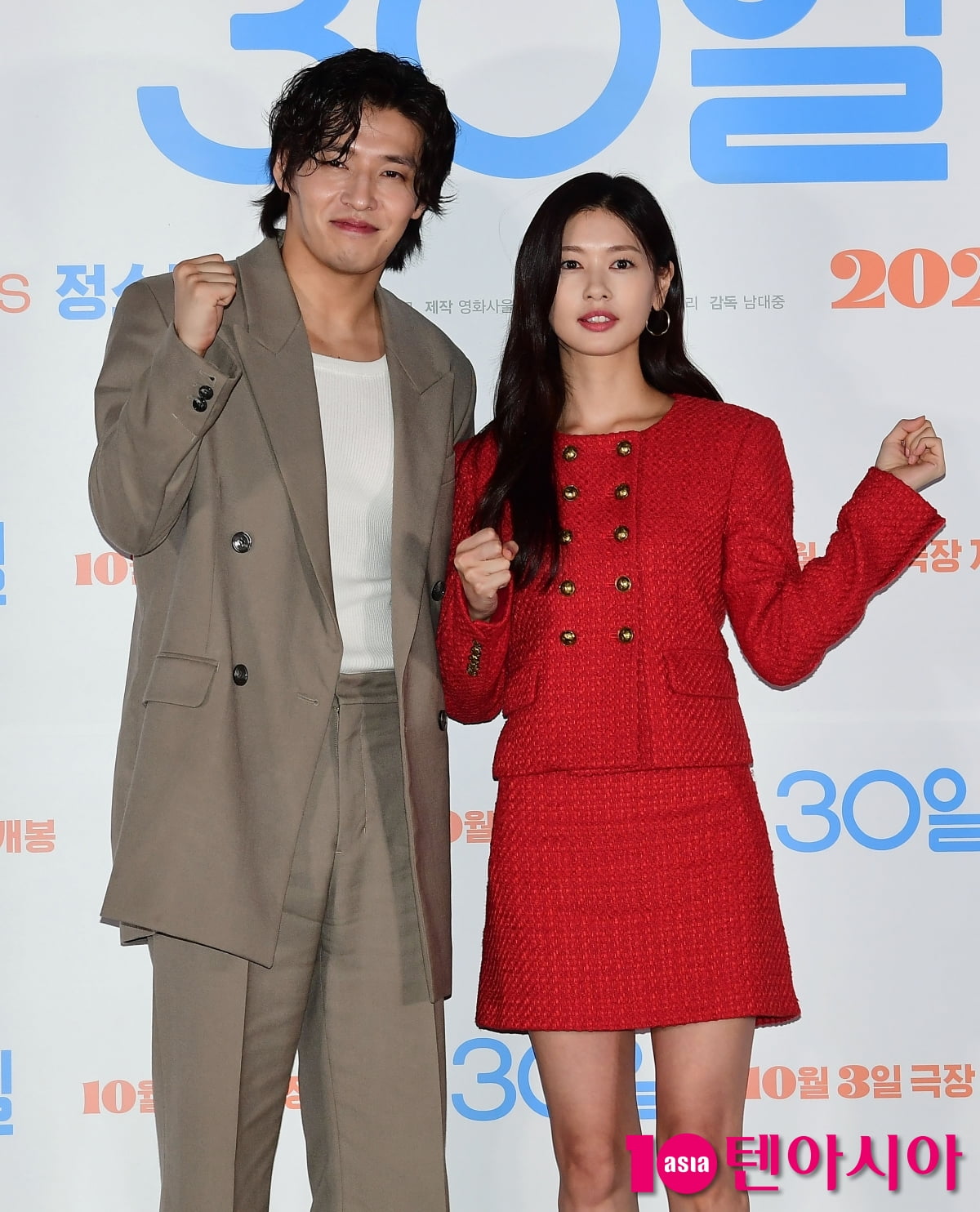 The romantic comedy film Love Reset made a splash in theaters, hitting all the right notes for box office success.
According to the Korean Film Council, on the 3rd of October alone, Love Reset attracted a whopping 171,982 viewers, shooting straight to the number one spot in the box office. It has amassed a total of 192,170 moviegoers, including previews. Once dominating the theater scene during the Chuseok holidays, the occult fantasy film Dr. Cheon and Lost Talisman has dropped to second place, pulling in 124,059 viewers (cumulative 1,512,454 viewers).
Love Reset tells a dynamic tale of Jeong Yeol (Kang Ha Neul) and Na Ra (Jung So Min) who, barely enduring each other's nerdiness and quirks, fall into mutual amnesia just before becoming complete strangers.
The movie struck gold on its first day, getting 171,000 moviegoers and quickly emerging as a box office powerhouse. The refreshing plot of simultaneous memory loss, the genre's easy accessibility, and the comedic chemistry between Kang Ha Neul and Jung So Min have been the winning trifecta that has sparked audience buzz.
Adding to its credibility, the film scored a staggering 98% on CGV's Golden Egg Index, which gauges audience satisfaction post-viewing. Megabox and Lotte Cinema also reported sizzling audience scores of 9.1 and 9.2 respectively, on the same day. What's eye-catching is the film's high cost-efficiency, boasting a production budget of 6 billion KRW (approx. $5 million) and a break-even point at 1.6 million viewers.
A representative told Sports Chosun, "It seems like the audience has recognized the unique charm of Love Reset. The movie is an ensemble of director Nam Dae Jung's clever storytelling and the actors' harmonious performances. Starting the previews early, based on our confidence in the film, also played a role in the box office success. Word of mouth helped the movie to be chosen by audiences even after the holiday season and into the beginning of October."
>> 'Love Reset' First Review: 'Filled With Unexpected Laughs', 'Offers Heartwarming Moments'
Source (1)