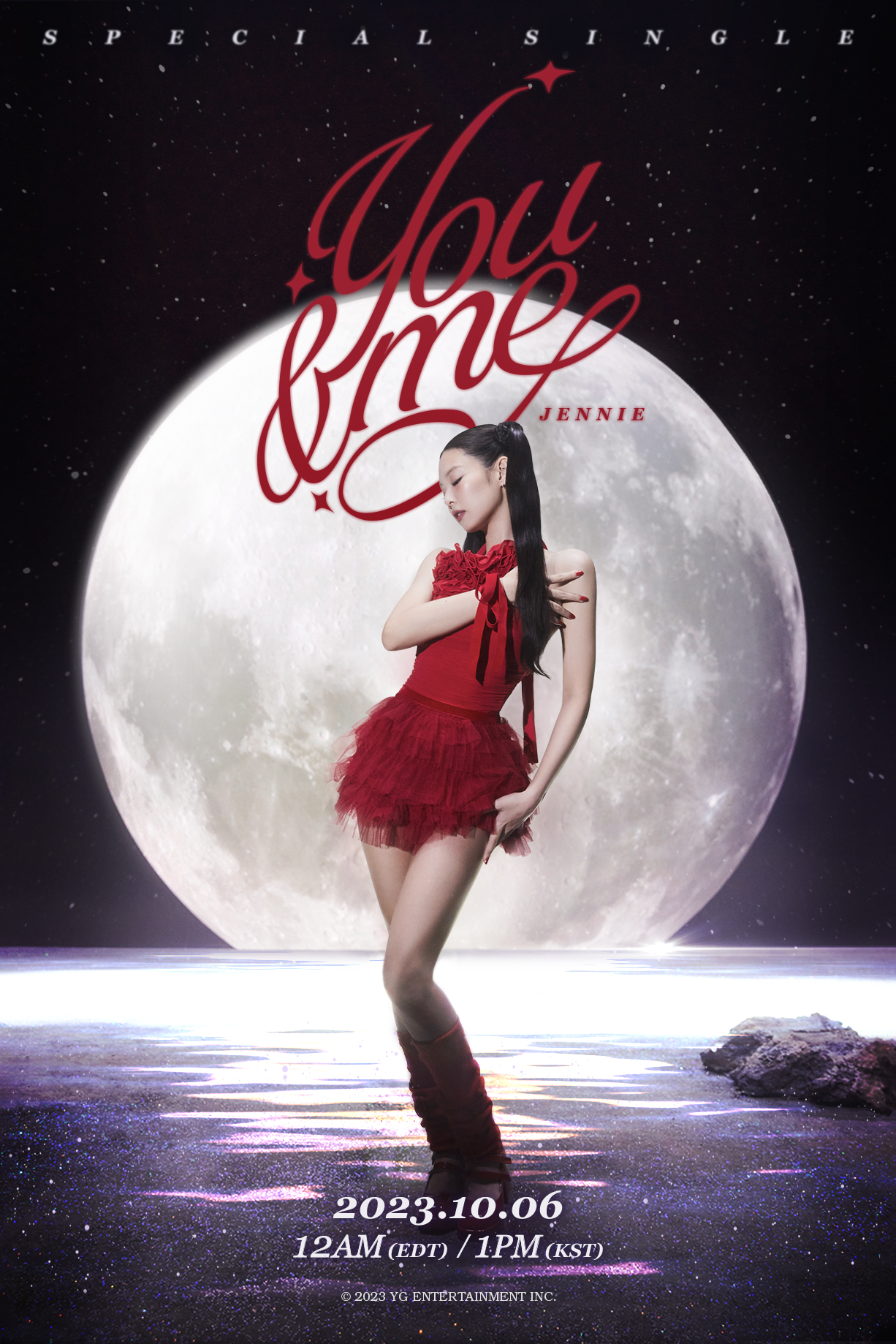 Jennie is about to drop an exciting solo single.
YG Entertainment has just announced that Jennie is all set to release her new special single, "You & Me,"  on October 6th at 6PM.
"You & Me" is a song that Jennie performed during her solo stage on the BLACKPINK world tour. The title poster, unveiled ahead of the music release, perfectly captures Jennie's dreamy allure as she dons a striking red dress.
YG Entertinment stated, "We've decided to officially release it as a special gift to the fans who joined us during the world tour. We hope it brings back memories of her enchanting moment on stage."
Notably, the popular K-pop girl group recently concluded their world tour, drawing in a staggering 1.8 million fans from all around the globe. However,  their exclusive contract with YG Entertainment expired last August, and discussions for a potential renewal with the company are currently underway.
>> BLACKPINK's Jennie Proves She's a Fashion Powerhouse in 2023
Source (1)