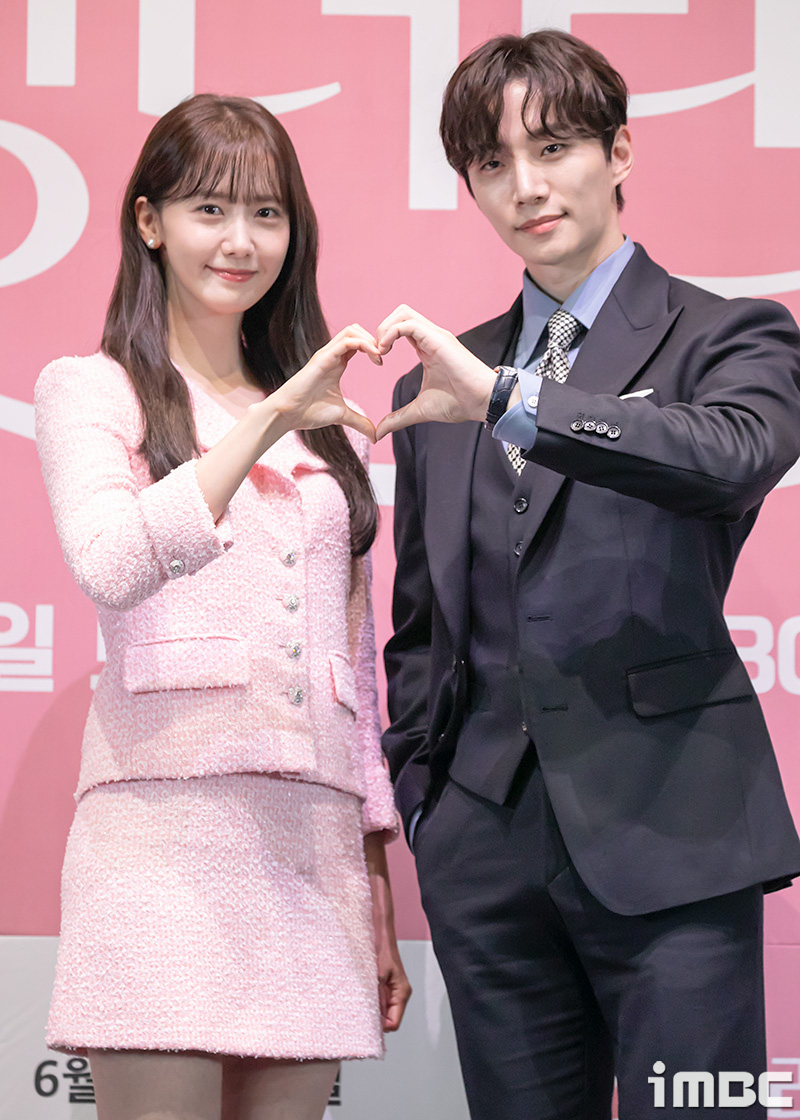 Starnews recently conducted a poll with 31 industry insiders to identify the most impactful and promising "idol-turned-actors" of the year. According to the survey, 2PM's Junho and Girls' Generation's YoonA led the pack, scoring the highest votes for their on-screen chemistry in JTBC's popular drama King the Land.
It's truly the era of Junho. The 2PM member amassed a whopping 21 votes out of 31, claiming the throne. Having made his acting debut in the 2013 movie Cold Eyes, Junho started gaining traction with his roles in the movie Twenty (2015) and the drama Good Manager (2017). Although some of his projects may have seen lukewarm receptions, no one doubted Junho's acting prowess.
His big break came post-military service with MBC's The Red Sleeve in 2021. Since then, Junho has been showered with a staggering number of role offers—more than a hundred, to be precise. He chose JTBC's King the Land as his next project, which soared to the number one spot on Netflix's Global TV charts. "Junho, who had the potential as an actor, has finally proven himself through The Red Sleeve and King the Land," praised Yu Hyung Seok, CEO of YOOBORN Company.
Close on Junho's heels were EXO's Do Kyung Soo and ZE:A's Yim Si Wan with 11 votes, landing in a tie for second place. ASTRO's Cha Eun Woo clinched fourth place with 4 votes, followed by ZE:A's Park Hyung Sik and SF9's Rowoon, each with 2 votes. Behind them were NU'EST's Hwang Minhyun, 2PM's Ok Taecyeon, and U-KISS's Lee Jun Young, each bagging a single vote.
As for the ladies, Girls' Generation's YoonA soared to stardom with King the Land, raking in 13 votes. YoonA has been consistently well-received since her screen debut in Confidential Assignment (2017), followed by Exit (2019), Miracle: Letters to the President (2021), and Confidential Assignment 2: International (2022).
"YoonA has shown steady performance ever since she transitioned into acting," commented Kim Nam Hyung, CEO of GF Entertainment. Starship Entertainment's CEO Lee Hoon Hee added, "Not only has she leaped over the usual limitations associated with being an idol-turned-actor, but she also holds the potential for further growth."
IU followed YoonA with 11 votes for the second place. Suzy, now "more familiar as an actress (than an idol)," earned 9 votes for the third place. AFTER SCHOOL's Nana, recently seen in Mask Girl, ranked fourth with 7 votes, trailed by I.O.I's
Kim Se Jeong with 5 votes. APNK's Jeong Eun Ji, WJSN's Bona, and HELLOVENUS's Kwon Nara rounded out the list.
>> Nominees for the 2023 Asia Contents Awards and Global OTT Awards Announced
Source (1)