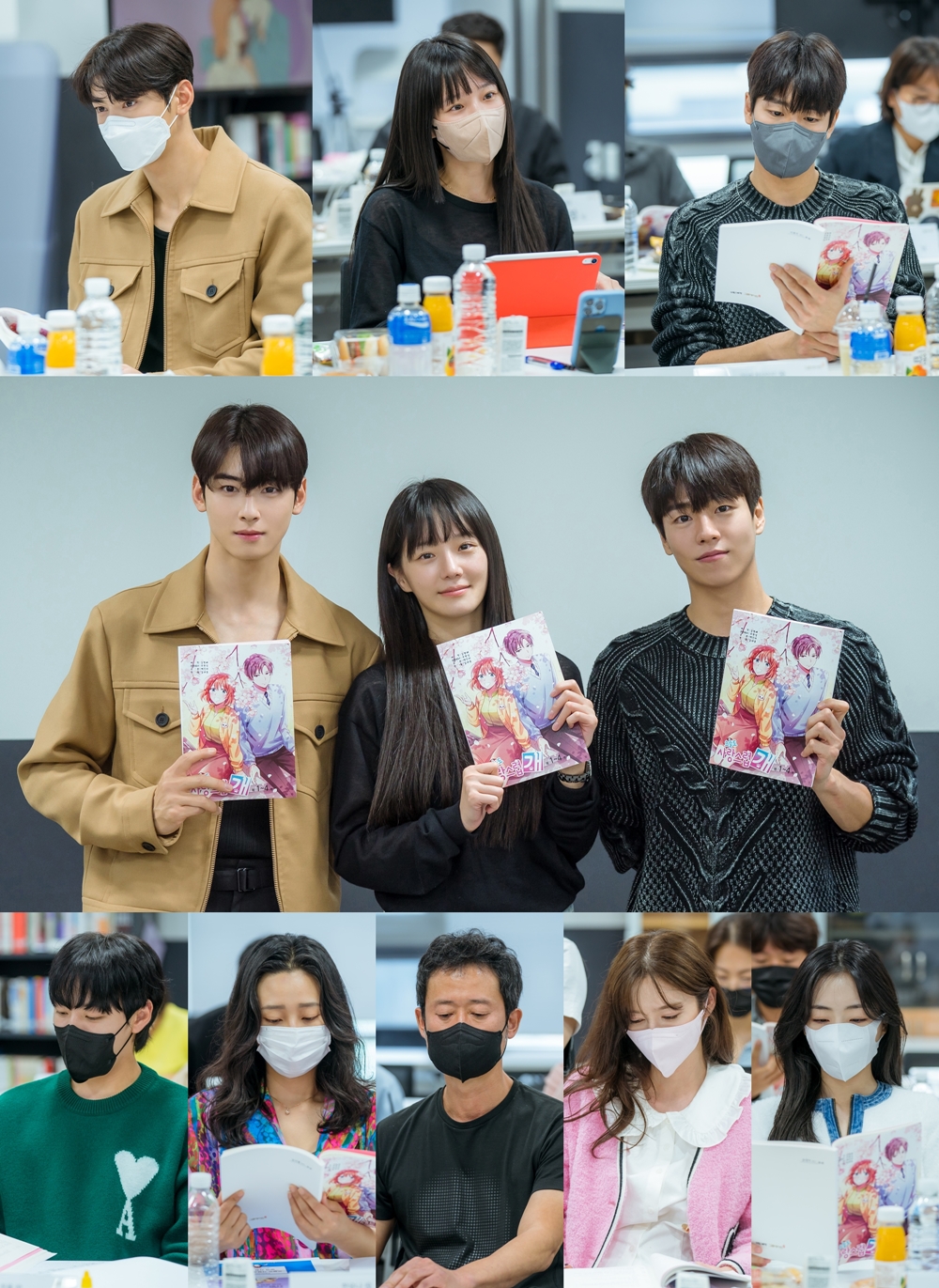 MBC has unveiled pictures from the table read of its upcoming Wednesday drama, A Good Day to Be a Dog, featuring Cha Eun Woo, Park Gyu Young, and Lee Hyun Woo.
Based on a popular webtoon of the same name, A Good Day to Be a Dogis a fantasy romance drama about a woman who is cursed to transform into a dog every time she's kissed. Her romantic journey unfolds as she crosses paths with a man who possesses the ability to break the curse through a kiss, although he's haunted by a traumatic dog-related incident.
Following the completion of the table read, Cha Eun Woo shared, "We had a blast during our table read, and we had wonderful chemistry. I believe the drama will be even more enjoyable if you kick back and relax while watching it."
Park Kyu Young said, "While going through the script, I was captivated by the romantic narrative that develops between a woman who morphs into a dog and a man who hates dogs. I hope you like our upcoming project."
Lee Hyun Woo also voiced his enthusiasm, stating, "The show will become even more enjoyable once you recognize the similarities between the remake and the original."
A Good Day to Be a Dog is slated for a premiere in October.
Source (1)