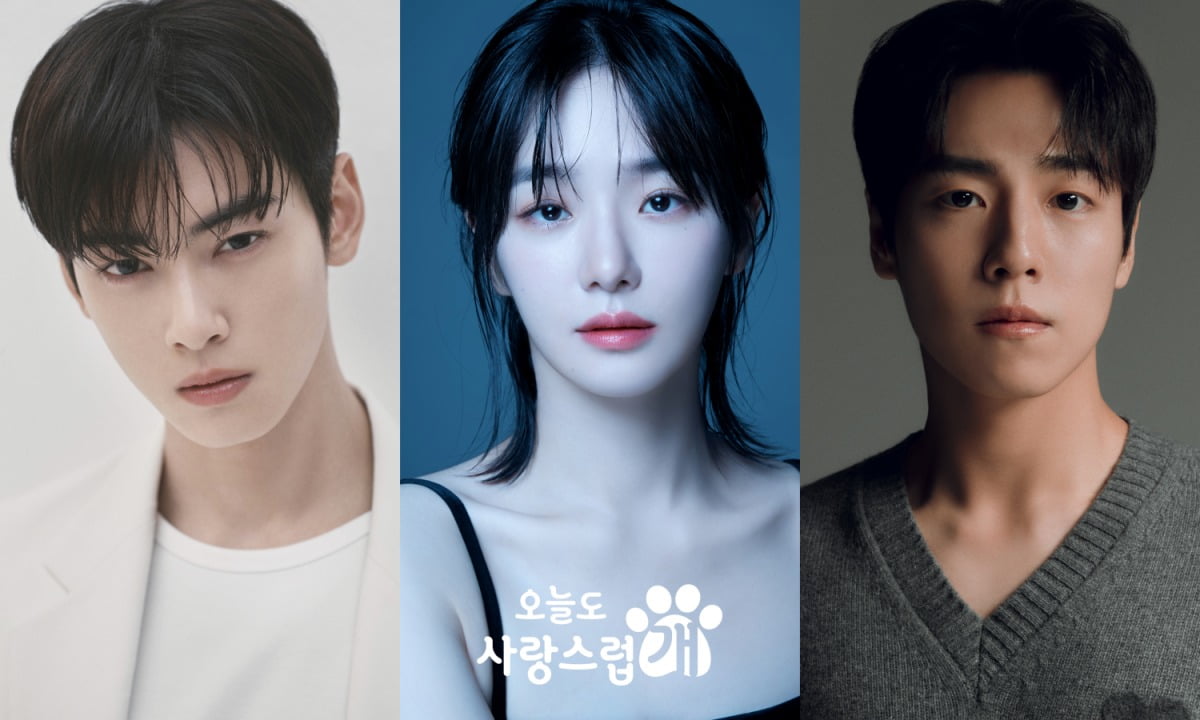 MBC has officially announced the October premiere of its Wednesday drama series titled A Good Day to Be a Dog, starring Cha Eun Woo, Park Gyu Young, and Lee Hyun Woo.
Adapted from a popular Naver webtoon, the upcoming fantasy romance drama will air one episode a week, on every Wednesday.
A Good Day to Be a Dog revolves around a woman cursed to turn into a dog whenever she's kissed. Her romantic journey unfolds as she meets a man who holds the power to break the curse through a kiss, though he's haunted by a dog-related trauma.
In the series, Cha Eun Woo takes on the role of Jin Seo Won, a man who fears dogs, while Park Gyu Young plays Han Hae Na, a girl burdened with a family curse. Lee Hyun Woo stars as Lee Bo Gyeom, a character who hides some mystery behind his smile.
Filming for A Good Day to Be a Dog concluded in April, and the series is currently in the post-production stage.
Source (1)