Meet Barbie – a fashionable, stunning woman who conveys the characteristics of female independence and woman power with her charms, limitless mindset, her multitude of accessories, idealized upscale lifestyle, and can-do attitude. With a career history as large as her wardrobe, being Barbie is basically being perfect! Well, at least stereotypical Barbie upholds the standard. 
However, if you saw the box-office dominating film Barbie, then you understand that being yourself is the most important value to have – but who says you can't be pretty at the same time either?
When we think of K-Pop, the visuals, the glamor, and the fashion is a key part of any idol group. So, when we boil it all down, who would be the Barbies of K-Pop? 
Check out the list below of idols who simply emulate Barbie's perfectionism as well as the core-values Barbie represents for women around the world. 
BLACK PINK – Jennie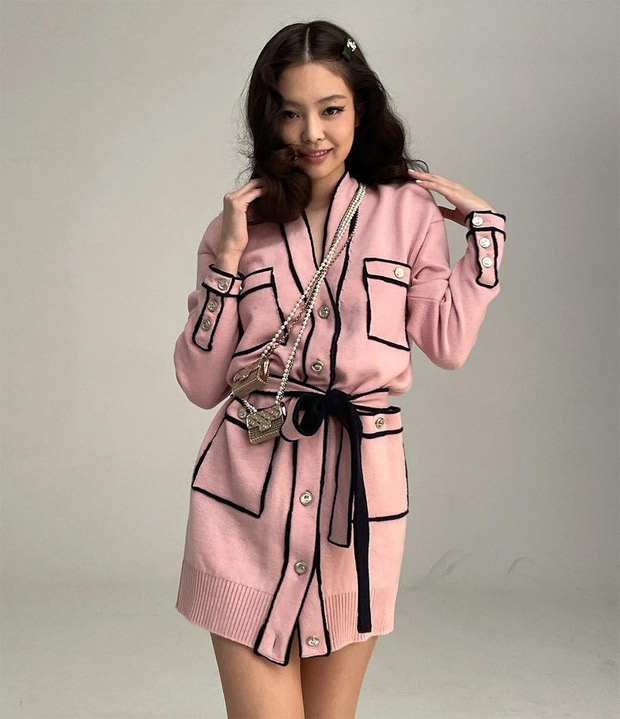 When thinking of girl groups that represent the ideals of woman power, who couldn't think of BLACK PINK as a whole? Still, if one member was to be chosen as our Barbie, Jennie seems to steal the crown. Afterall, she is known as the YG princess of the group. 
Similar to Barbie's endless high-fashion wardrobe, Jennie is the icon of fashion currently in K-Pop. Reigning supreme, she has been referred to as "Human-Gucci" due to her immaculate collection of high-end brand products from Gucci. Now, she is commonly referred to as "Human-chanel"as of late, but K-Pop Barbie is a much better title. With her love for the color pink and being a member of BLACK PINK herself, one can only expect her to live in a Barbie dream house any minute now.
To add to the list of reasons, Jennie was the first member of the group to go solo with her hit track "Solo" which was all about shining bright on our own. Just like Barbie, Jennie is capable and can independently accomplish anything with style and flair. 
IVE – Wonyoung 
When anyone thinks of Barbie, the first thing to come to mind is her dazzling beauty and pretty-in-pink aesthetic. She is the center of attraction and the definition of the word "Popular" in every sense. When anyone thinks of IVE, of course the center visual Wonyoung comes to mind. Starting from the most simple of reasons, within the old group I*ZONE, Wonyoung's representative color is specifically Candy Pink 10 and the color has stuck with her since. Just like Barbie, she is an icon of popularity with over 9 Million followers on Instagram alone. 
Wonyoung has constantly been referred to as being a princess due to not only her looks but the air she carries around herself. Although Wonyoung may not be a "blonde bimbo girl" she is definitely living in a fantasy world and is the doll of K-Pop when it comes to sporting various fashion looks.
TWICE – MOMO
Can anyone forget how gorgeous Momo was when she debuted as a blonde in "OOH AHH" and danced her way to fame on that bus? Barbie is the life of the party and MOMO brings a lot of energy to the famous girl group! She is known for being a comic due to her "air-head" personality and often hilarious commentary. When it comes to searching TWICE memes, Momo is right up there alongside Nayeon for some hilarious moments captured on camera. 
Momo is a great representation of Barbie's fun and free lifestyle. Momo is sweet, carefree and often living in her own world of fun and laughter. Another fun fact to point out is that Momo's name in Japanese means "peach" and her favorite color is also pink, which makes her a natural born Barbie girl! 
Red Velvet – Irene 
Irene is a stunning beauty that no one can resist staring at when she graces the stage. Just like Barbie, where Irene goes people can't help but notice. Being known as the "Second-Tiffany" in SM, it is no surprise that Irene would make the list. 
While Barbie may be a bubbly and cheerful personality, she has moments where she is pristine and alluring with a high class aura fit for a princess. There was even a time when Barbie had a much more fierce look than the one we are familiar with today and Irene is the human-copy of this specific doll. Like a pageant Barbie, Irene is poised and is like moving art when on the stage. Irene poses elegantly in any pictorial and projects a strength simply through her gaze that would make anyone want to be as confident as her. Alongside her doll like figure, I wouldn't be surprised if Irene was the Korean version of "Life-sized" – we all remember that Barbie movie, right?
MAMAMOO – Hwasa
Barbie isn't just a walking accessory and pretty girl – she is a girl boss at heart. With the confidence to do what she wants and the nerve to be daring and different, Hwasa is an artist who chose a similar path in her career. 
Similar to Barbie, there were many times that Barbie herself faced obstacles in her career and received backlash based off of her image. Hwasa was put under a lot of pressure from the public once she decided to embrace her sexy image but she pulled through and is recognized as a top artist to have a successful solo career in the K-Pop scene till this day. 
Another fun thing to note is that Hwasa has been living alone for 4 years and is very proud of her independence -. While many girl group members live in a dorm, Hwasa was featured on I Live Alone where she shared the details of her lifestyle. Just like Barbie, Hwasa is an independent figure and Hwasa works hard in order to relish the rewarding moments in her own life. In Korea, it isn't common for women to live alone before marriage and it is just another way that Hwasa can be an idolized figure among women.
Jessi
Although Jessi's attitude is the total opposite of what a standard Barbie would be, Jessi is definitely working the California tan and curvy figure aesthetic. Jessi is that beach house Barbie who is sporting the most gaudy jewelry and sexy swimsuits as she lounges in her patio pool with a pink slide. But the similar Barbie aesthetics don't stop there – at one point, there was a controversial Barbie doll that had a… um, growing chest (just search Growing Skipper). Just like this little doll, Jessi is not shy in flaunting her body and even admitting she got surgery to achieve her perfect assets and maintains her Barbie-doll-esque figure as much as she can.
Barbie was also notoriously highlighted at one point for forcing women to uphold a stereotypical image and caused alleged body shaming amongst women. However, Barbie made it clear that people of all colors, ethnicities, and body shapes can be perfect in their own way and Jessi pushes that same message with her unfazed attitude. She is open in expressing that she does whatever makes her happy and makes her feel beautiful – and that is what matters most in the end. 
Girls' Generation – Tiffany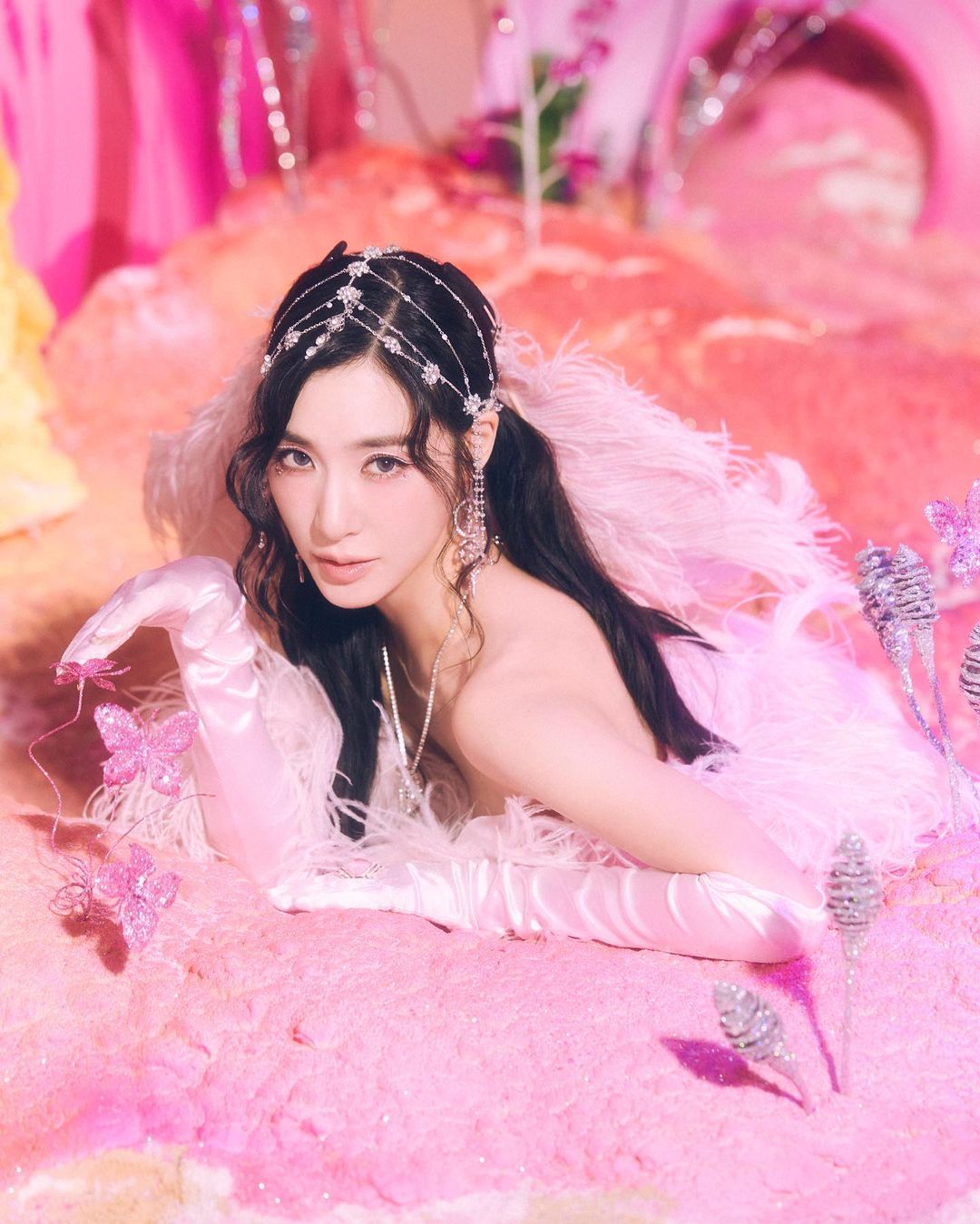 While all of the members of Girls Generation are absolute beauties, no one else in the group is better suited for the role and title of Barbie than Tiffany. Serving absolute main character energy, Tiffany seemed to stand out among the other group members – whether it be for her sassy charms or unbridled self-confidence. 
She was often chosen as the prettiest member in polls and was known for her "Honey thighs" during their "Genie" days. Tiffany also exudes so many eye-catching traits similar to Barbie than fans would expect. From her little white dogs to her love of the color pink, it would be a crime to say Tiffany doesn't emulate Barbie visually. Now, Tiffany is currently active in California living her Malibu Barbie fantasy. 
KARA – Gyuri
While all the members of KARA are charming, there is a reason why Gyuri is known for having a princess complex. From the beginning Gyuri was always glamorous to others and she always thought highly of herself. Exuding confidence at pure Barbie level, whenever anyone tried to question her charm and princess-level beauty she always surprised them with her quips and witty-banter. 
Being the leader of KARA, Gyuri was always sure to maintain the group's tender image and worked hard to improve herself and her members. Just like Barbie, Gyuri shows that leadership requires hard work but is possible if you have the right mindset. Gyuri is proof that female idols aren't just visual beauties but are also talented singers and clever queens of their group.
STAYC – Sieun
Everyone remembers Barbie's little sister (right?)! Little Chelsea was just as precious as can be and was ready to follow in the footsteps of her lovely older sister Barbie. With the aspiration and will to be the best that she could be, it was easy to see that Chelsea would grow up to be a successful female figure too. STAYC's Sieun offers the same vibes. 
Not only does Sieun work hard as the groups main vocalist but it is said among fans that she is someone who tends to be a perfectionist. Plus her cute blonde hair for their second comeback has become a staple part of Sieun's image. Barbie is infamous for her vibrant colored neon-fashion and dominating current trends and the stylist of STAYC knows Sieun is the perfect idol to play dress up with. The vibrant fashion of "ASAP" and "RUN2U" perfectly highlight Sieun's ability to stand out in various recycled fashion concepts. Being just 22 years old, Sieun will definitely blossom into the perfect K-Pop Barbie similar to Tiffany or Gyuri.
G-IDLE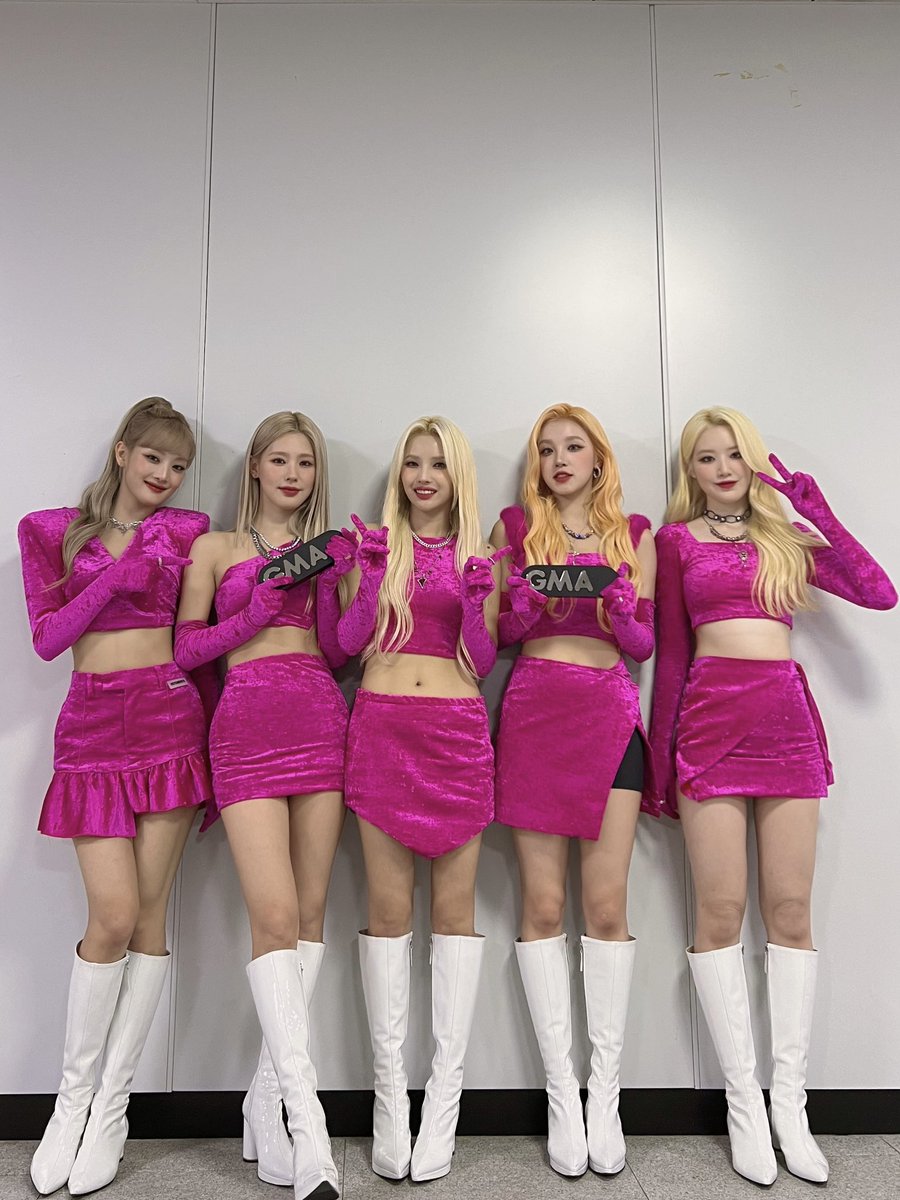 The group as a whole reminded us that Barbie isn't just some pink princess but is also a powerful woman to boot. The girl power anthem that is "Queen Card" was a much needed track for 2023 and the girls of G-IDLE fully delivered.
Of course, songs like "ANTIFRAGILE" by LE SSERAFIM encapsulate the idea of being a strong woman who can do anything but G-IDLES track "Queen Card" hits different. The song "Queen Card" exudes sex appeal and it emphasizes the idea that the members are the desire of everyone who sees them as they "twerk down the runway" with their endless charisma. Barbie's mission in life is to remind you just how gorgeous and powerful you really are and how desirable you can be. The song and Barbie's message can be easily combined. Now find your best pink outfit and shout "I'mma Queen Card!"
Which dazzling pink K-Pop beauty was your favorite Barbie? Is there another idol you would want to add to this list? Maybe in the future we can drool over the Kens of K-Pop too!