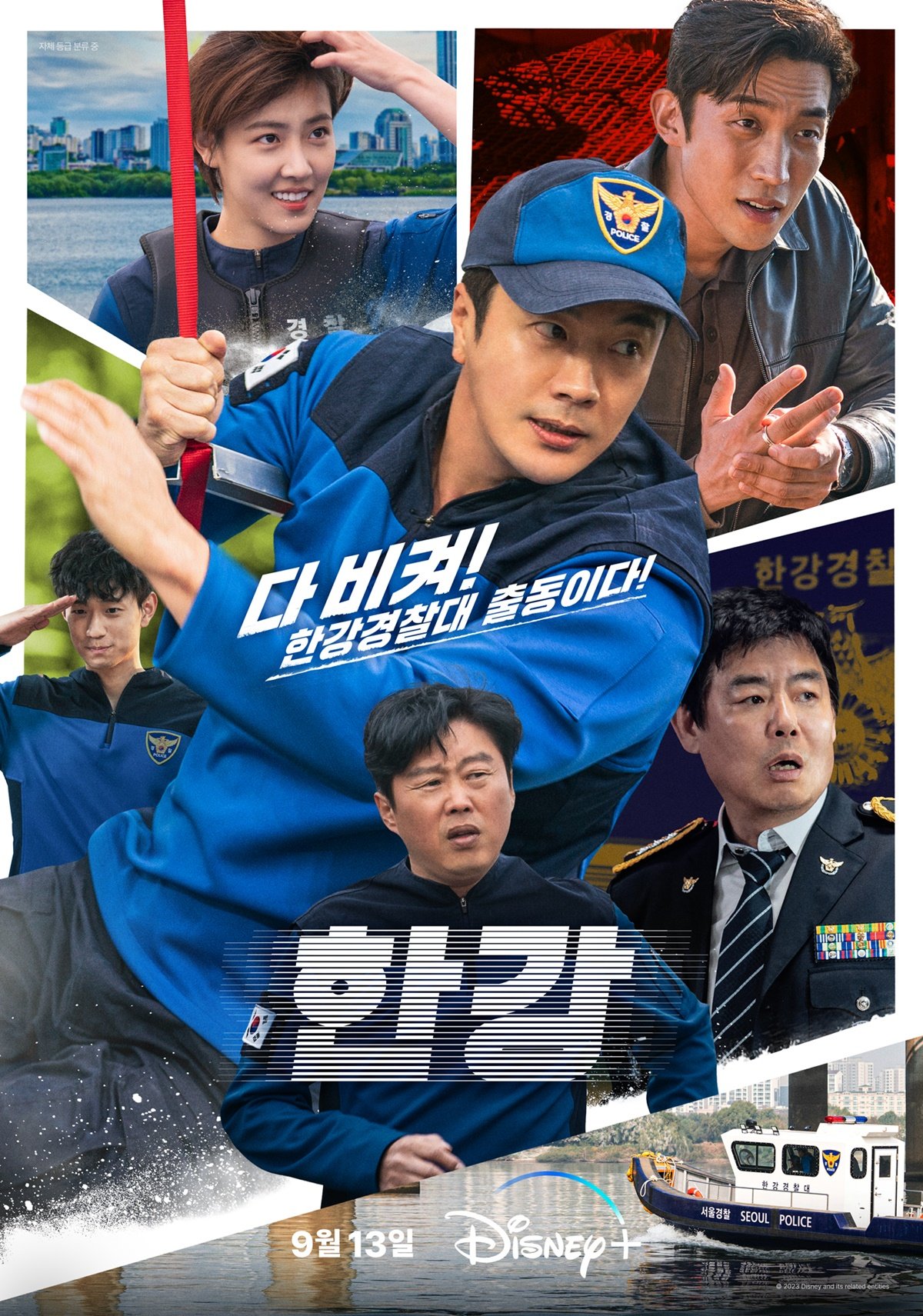 Disney Plus has unveiled a fresh teaser poster and trailer for Han River Police along with the eagerly anticipated release date.
Han River Police is a dynamic comic-action series about dedicated police officers patrolling the Han River day and night. As they confront a range of unexpected emergencies along the riverbanks, the drama unfolds. The star-studded cast features Kwon Sang Woo, Kim Hee Won, Lee Sang Yi, Bae Da Bin, and Shin Hyun Seung.
The new poster skillfully captures the distinct personalities of each Han River patrol officer. In character, Doo Jin (portrayed by Kwon Sang Woo) passionately declares, "Clear the path! The Han River Police Unit is in motion!" The image expertly portrays his valiant and spirited pursuit of justice. Alongside him, fellow characters—prudent Chun Shik (Kim Hee Won), competitive Na Hee (Bae Da Bin), spirited Ji Soo (Shin Hyun Seung), and dependable Police Captain (Sung Dong Il)—each shine with their unique charisma. Additionally, Ki Seok (Lee Sang Yi) casting a skeptical glance adds to the tension among them.
The trailer kicks off with Han River police officers roaring "Han River!" as they salute, swiftly transitioning to their rapid deployment in safeguarding the river's visitors from potential threats. Doo Jin is glimpsed chasing a suspect on a jet ski, affirming, "We'll apprehend those who dare commit crimes on this serene Han River." Meanwhile, Chun Shik watches with a grin, remarking, "We're an unbeatable team, no doubt."
Han River Police will premiere on September 13th.
>> Ji Chang Wook and Wi Ha Jun's New Drama 'The Worst of Evil' Gets September Release Date and New Teaser
Source: Disney Plus