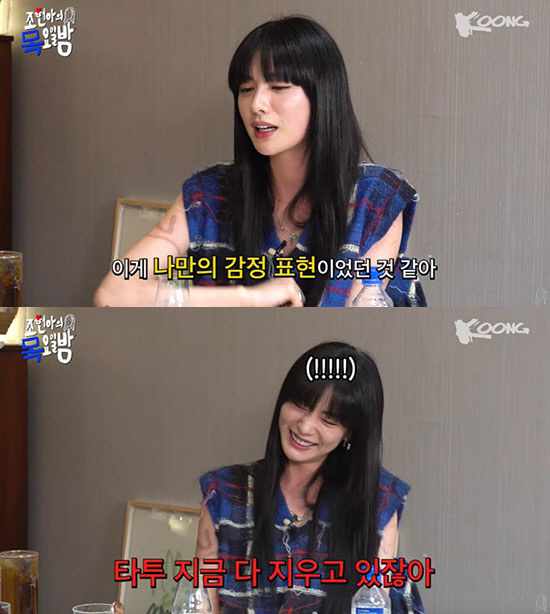 Nana revealed the reasons behind her decision to get tattoos all over her body during an episode of Everyday Is Thursday Night.
In September of the previous year, Nana drew significant attention when she appeared with her tattoos at the production event for the film Confession. In response, her agency released an official statement, stating, "We are unable to provide any details about the artist's private life." The actress herself also shared, "I'm uncertain whether I will have an opportunity to discuss these tattoos in the future, but I can confirm that it was entirely my own decision."
Recently, Nana unveiled the truth about her tattoos on her best friend Jo Hyunah's YouTube channel. During their conversation, Hyunah expressed concern, saying, "I think you might be inviting trouble. You're actually in the process of removing all of your tattoos." To this, Nana replied, "Yes, that's correct. My mom asked me kindly to remove them, saying, 'I would like to see your body without all those tattoos.' Since I had obtained her permission before getting the tattoos, I agreed without any issue. I just thought, 'Yeah, sure, no problem.'"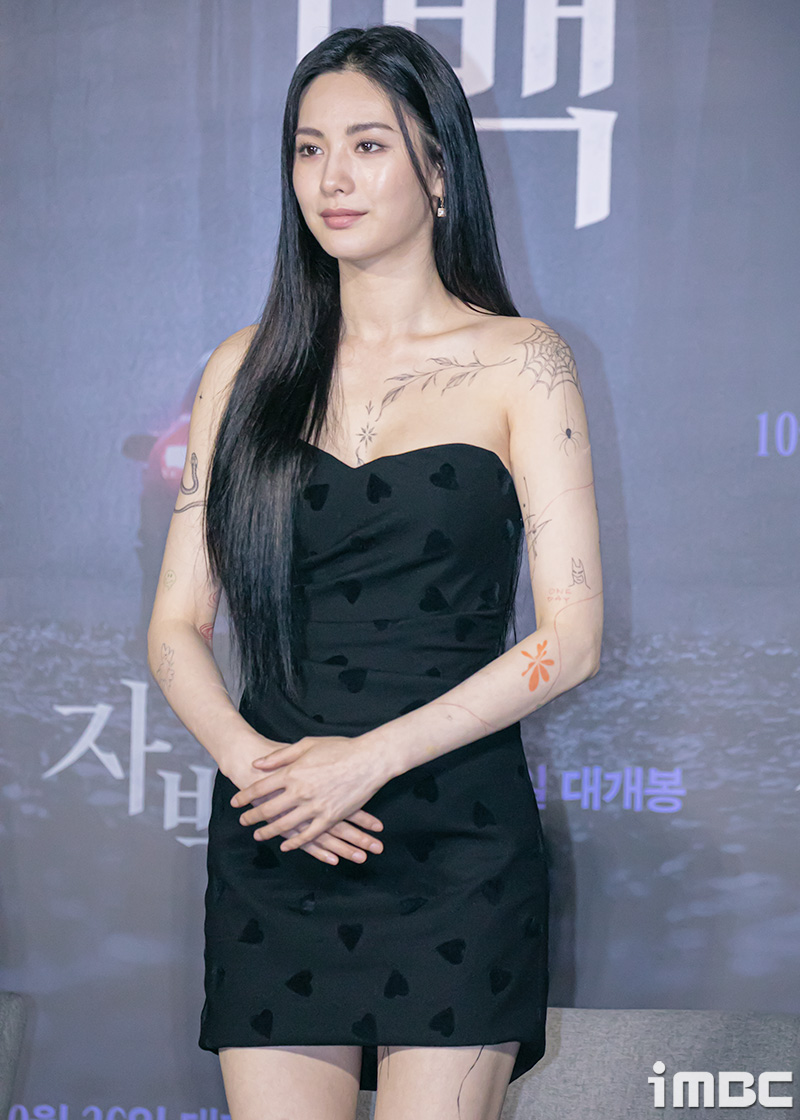 Nana further explained, "In fact, I was going through a difficult phase when I decided to get the tattoos. I believe it was my way of expressing and relieving my emotions. Fortunately, with time, I started feeling much better. Subtly, my mom suggested that I consider removing the tattoos. Reflecting on it now, getting those tattoos seems like such a foolish decision."
In the meantime, Nana is set to star in the upcoming Netflix series Mask Girl, which is scheduled for release on August 18th.