On July 31st, Do Kyung Soo sat down for an interview to discuss his upcoming movie The Moon directed by Kim Yong Hwa.
The Moon narrates the struggle of astronaut Seon Woo (Do Kyung Soo), who is isolated on the moon due to an accident, and the former space center director Jae Guk (Sol Kyung Gu), who is desperately trying to rescue him.
Asked about the pressure of starring in a blockbuster film with a budget of 28 billion KRW (about 24 million USD), Do said, "The director chose me for this role. So, my aim was to ensure I didn't disappoint or worry anyone. I wanted to fulfill my responsibilities and live up to the expectations."
Do Kyung Soo spent a lot of time filming alone. The actor shared, "When I first received the script, I wondered how I could portray this character. But as I continued filming, my anxiety gradually faded. Above all, acting in a spacesuit was a new experience."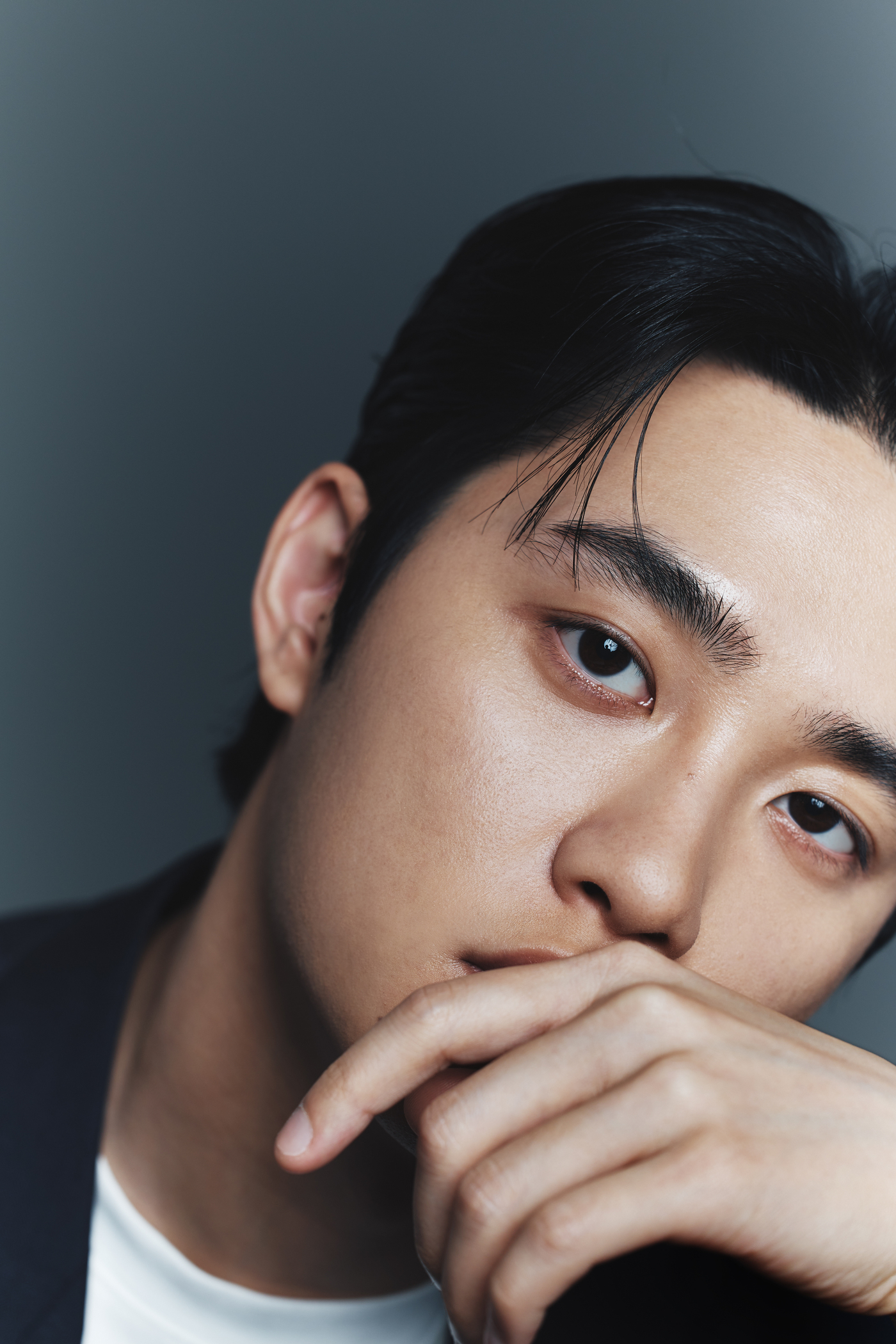 The spacesuit which weighs about 5-6kg (11-13lbs), posed a significant challenge, especially filming in the height of summer. Do recalled, "It was really uncomfortable. Usually, when acting a character in daily life, you only need to focus on the dialogue. But for this film, I had to hang on wires, exert physical force, and face many restrictions in my actions. I think I had to think about seven or eight things at once." He added, "When I first put on the spacesuit, I thought, 'This is impossible.' It was too heavy, and the restrictions on movement were too severe. I couldn't even go to the bathroom. And it was tough to beat the heat."
However, director Kim has previously praised Do's performance, stating that he executed the wire actions so well it even surprised the stunt team. Responding to whether his dancing skills as an EXO member helped him, Do responded, "It was a tremendous help. Having continually learned and performed dance routines, I used my body a lot, which greatly aided me."
Reflecting on working with Sol Kyung Gu, he said, "He really is the best actor." He continued, "He wasn't intimidating or overly difficult to work with at all. Even when we were greeting audiences on stage together, he made a lot of jokes and didn't like the atmosphere to get too heavy. He was very considerate and made me feel as though we had known each other for a long time."
Meanwhile, The Moon will hit the theaters in August 2nd.
>> 'The Moon' First Review: 'Mind-Blowing', 'Do Kyung Soo's Acting Leaves No Room for Criticism'