Two couples stole the attention at the 2nd Blue Dragon Series Awards.
The first couple, who typically remain discreet about their romantic relationship in interviews, is none other than Lee Dong Hwi and Jung Ho Yeon. On July 19th, Lee Dong Hwi attended as a nominee, while Jung Ho Yeon as a presenter. Jung Ho Yeon's entrance alone couldn't help but bring a smile to Lee Dong Hwi's face.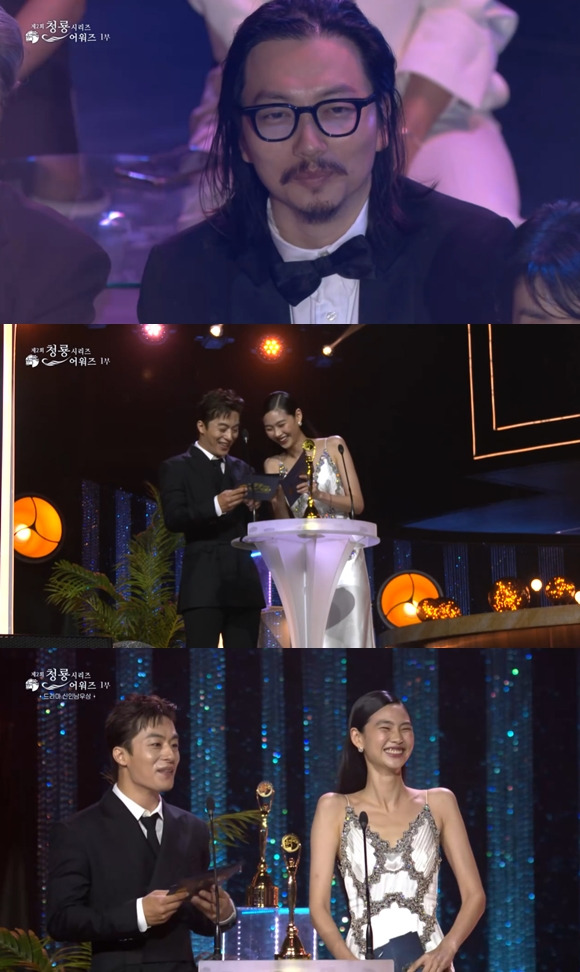 Jung Ho Yeon congratulated her co-presenter Koo Gyo Hwan for the upcoming release of D.P. 2. In response, Koo thanked her and told her, "If I have a wish, I'd love to meet you in a project one day." However, in a sweetly awkward moment, Jung misspoke, saying "in the best drama" instead of just "in a drama." Her adorable faux pas brought a subtle smile to her boyfriend's face, a moment that quickly became a hot topic among fans.
Lee and Jung have been an item for eight years since they started dating in 2015. The couple has frequently been spotted in public, from joint appearances at the VIP screening of the movie Rebound in April to Billie Eilish's concert.
Another sweet couple, Seong Hae Eun and Jung Hyun Gyu, who gained popularity in EXchange 2, also caught the attention. The pair entered the venue separately but were seen leaving the parking lot hand in hand. The sight of Hae Eun in her elegant dress and Hyun Gyu in his tuxedo, naturally holding hands as they left, brought a touch of sweetness to the event. EXchange 2, which was also nominated, lost the Excellent Entertainment Award to Siren: Survive the Island.
Source (1)