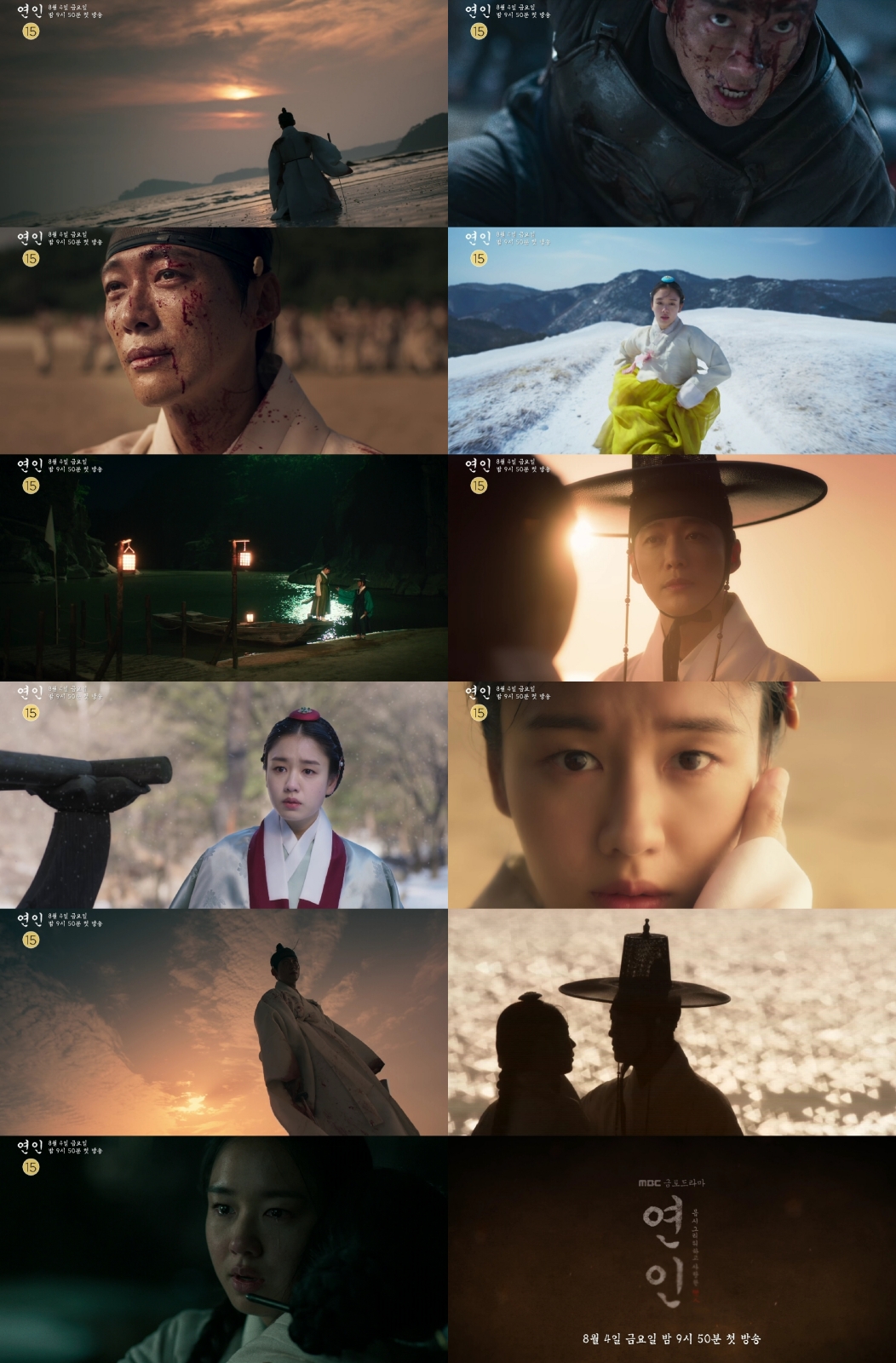 Namkoong Min and Ahn Eun Jin's bittersweet love tale is on the horizon.
MBC recently released the second teaser for its new Friday-Saturday drama My Dearest, revealing an emotional glimpse into the tragic love story set to unfold.
The teaser begins with Namkoong Min, in his role as Lee Jang Hyun, kneeling on a beach. Ahn Eun Jin, voicing the character Yu Gil Chae, narrates over the scene, "Do you remember the day you first saw me?"
The scene follows Namkoong Min as he closes his eyes, and to a montage of the couple's picturesque shared memories.
However, their bliss is fleeting. The narrative intertwines with harrowing scenes of the couple caught up in the horrific turmoil of war. Namkoong Min urgently advises, "If smoke starts rising over that mountain, you must immediately seek refuge."
Ahn Eun Jin races along a mountain path. Shedding tears, she makes a resolution, "Nothing will happen to us today." Meanwhile, Namkoong Min is thrown into the heart of the war, continuously fighting while covered in blood. A caption then appears, "As things become more precarious, a single deepening love begins."
In their next encounter, Namkoong Min gently touches Ahn Eun Jin's face with longing. "You must never forget the moments you spent with me today," he implores. The teaser ends as he gradually moves closer to Ahn Eun Jin, their near touch creating a stirring finale.
Meanwhile, My Dearest is a historical romance series set in the tumultuous period of the Imjin War. It chronicles the story of star-crossed lovers caught up in the war and the tenacious will to live of the common people. The show will premiere on August 4th at 9:50 PM KST.
>> Namkoong Min's 'Lovers' and Kim Rae Won's 'The First Responders 2' Will Kick off Fierce Ratings Battle
Source (1)