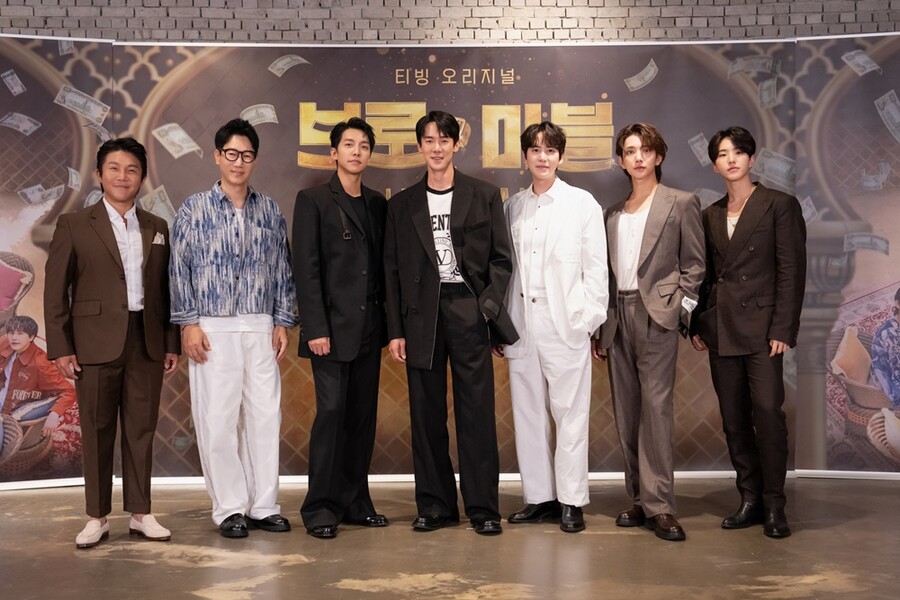 Lee Seung Gi and Yoo Yeon Seok had some high praise for SEVENTEEN's Joshua and Hoshi's incredible sense of humor on the show at the announcement event for their TVING Original show, Bro & Marble.
Joshua shared, "I had a blast hanging out with the older members and had great chemistry with my buddy Hoshi." Hoshi chimed in, saying, "Filming was just so much fun, and the atmosphere on set was fantastic."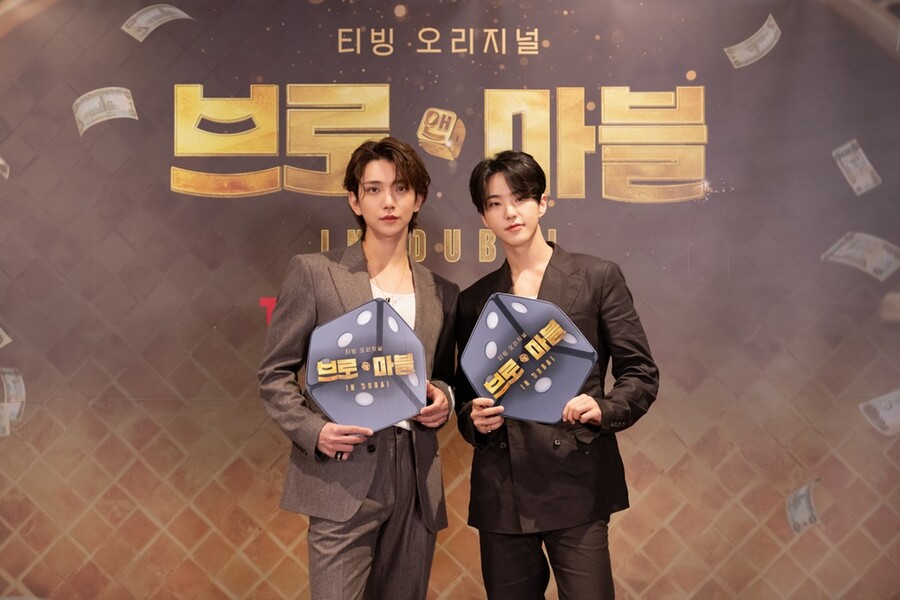 Producer Lee Hong Hee couldn't contain his excitement, saying, "If you take their awesome 10-year friendship and mix it with what we've seen from their time on Going Seventeen, you just know they're going to outshine the older guys on the show. Joshua's got this crazy energy, and Hoshi is bursting with enthusiasm, making them the cutest and most dynamic duo around."
Lee Seung Gi was also impressed by their charm, noting, "The Joshua and Hoshi we all knew are nowhere to be found in Bro & Marble. They've been reborn, shedding the choreographed idol image to reveal their true selves as engaging individuals. It's simply captivating."
Yoo Yeon Seok admitted, "With fans tuning in from all corners of the globe, I had a little worry in the back of my mind about how they'd handle their image, you know, with their variety show newbie status. But these guys went all-in, heart and soul! They rocked it like pros."
Bro & Marble takes you on an adrenaline-pumping variety show adventure in Dubai, where the cast indulges in thrilling games, including the real-life Monopoly challenge. The star-studded cast includes Lee Seung Gi, Yoo Yeon Seok, Kyuhyun, Jee Seok-Jin, Lee Dong Hwi, Cho Se Ho, Joshua and Hoshi.
Bro & Marble will premiere on the 21st.
>> Hoshi, Woozi, and Vernon Discuss SEVENTEEN's Approach to Songwriting and Performance
Source (1)