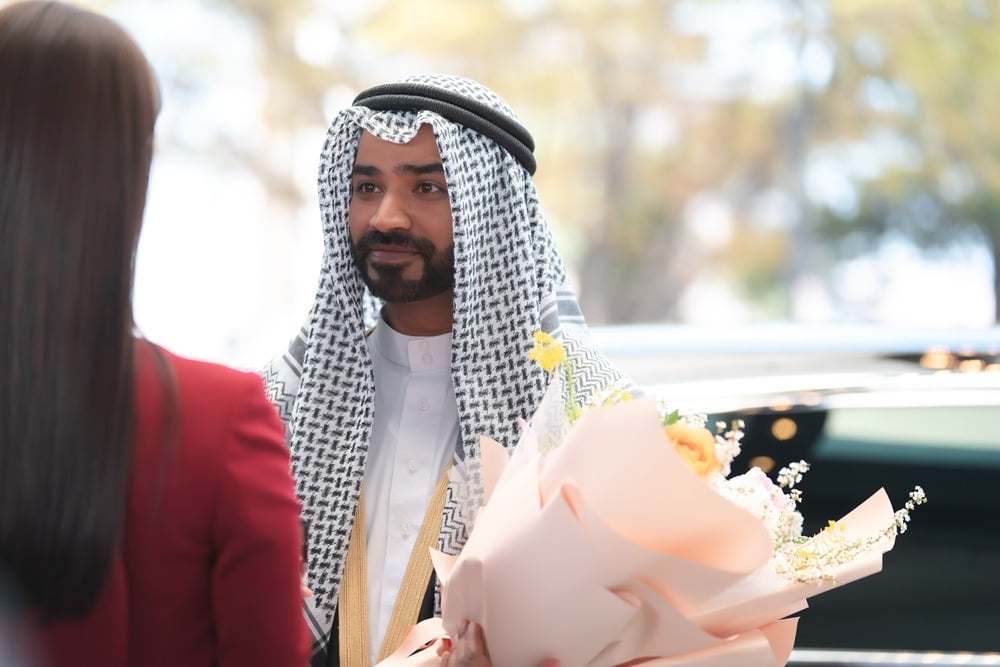 The production team of JTBC's King the Land has once again apologized for their cultural insensitivity in portraying an Arab character.
The production company released an official statement on July 12th, stating, "We would like to express our deep and sincere apology for causing unnecessary inconvenience to our viewers without full consideration of other valued cultures although we have no intention of caricaturing or distorting any particular country or culture in the process."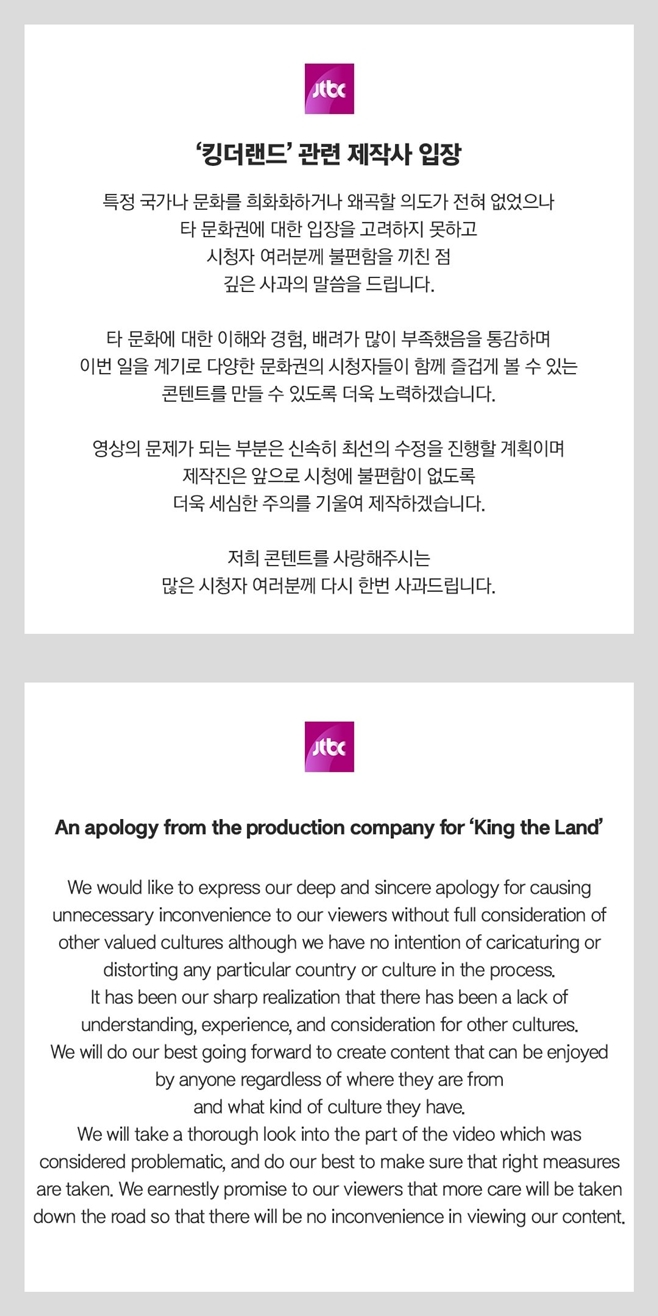 "We will take a thorough look into the part of the video which was considered problematic, and do our best to make sure that the right measures are taken. We earnestly promise to our viewers that more care will be taken down the road so that there will be no inconvenience in viewing our content," the company added along with an additional English-written statement for international viewers.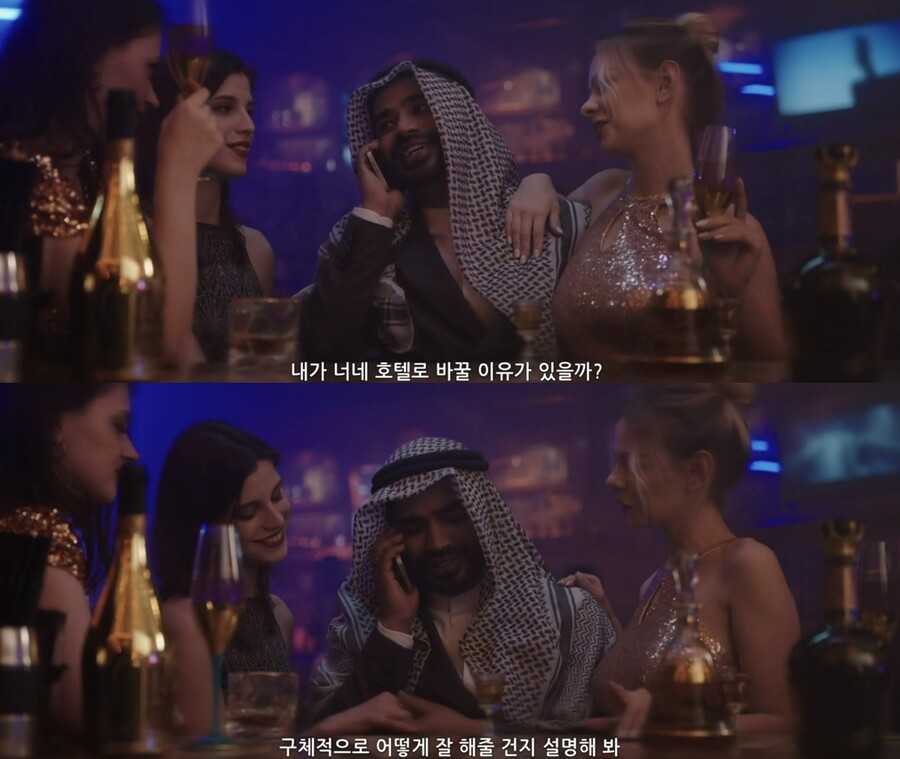 In Episodes 7 and 8 of the series aired over the last weekend, Goo Won (played by Junho) and his affluent Arab friend named Samir (Anupam) are seen trying to win over Cheon Sa Rang's (YoonA's) heart. However, viewers expressed their discontent specifically with the portrayal of Samir, who was depicted as enjoying drinking with attractive women in the series. Additionally, there were concerns raised regarding an Indian actor being cast to portray an Arab prince in the show.
Following the criticism, the production team issued an apology, stating that they had no intention of caricaturing or distorting any culture. However, as the controversy continued to grow, they issued a second apology.
Source (1)