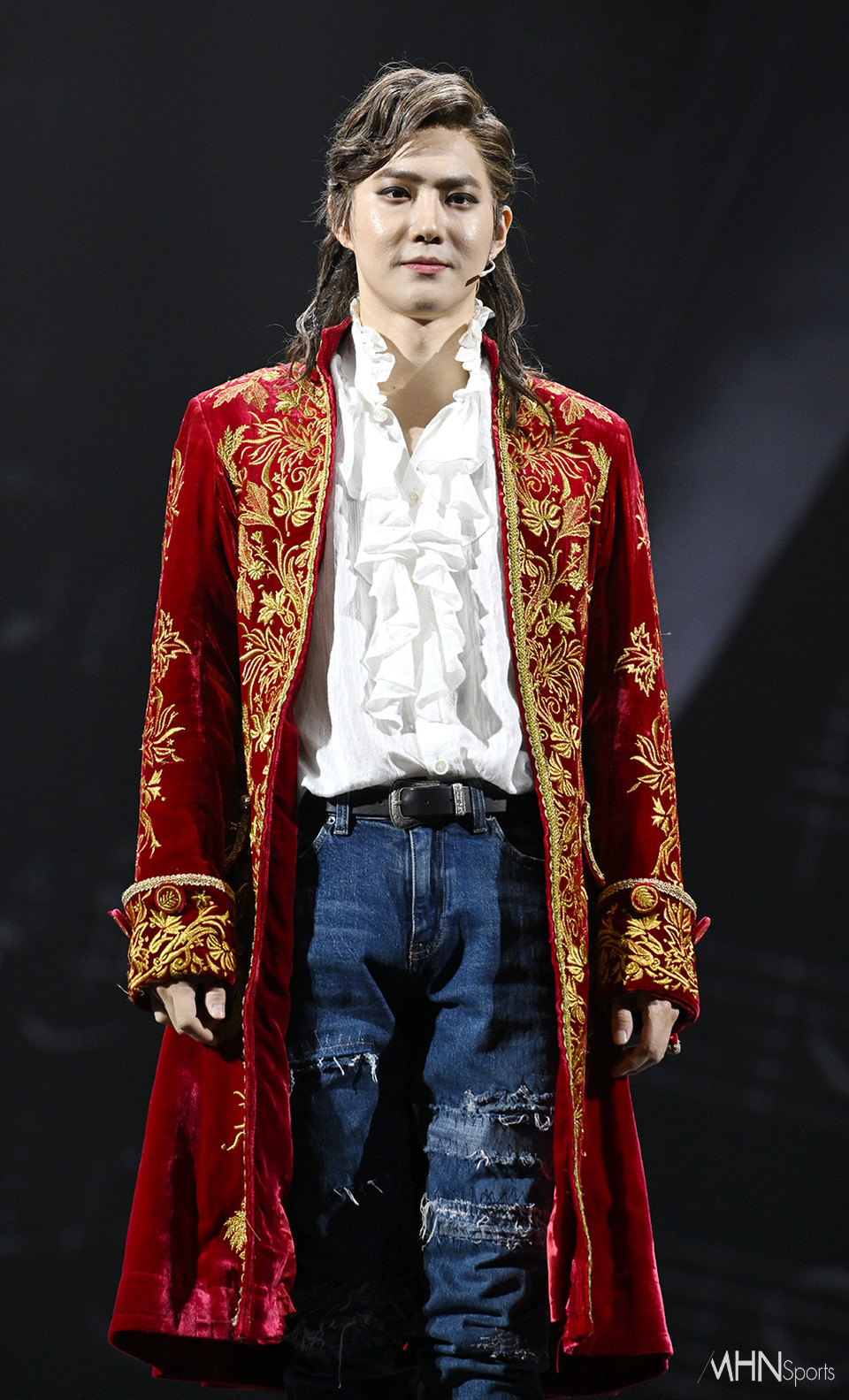 EXO's Suho recently opened up about the criticism he faced regarding his performance.
Through the private message service Bubble, Suho communicated with fans about the controversy that sparked after the press call for the musical MOZART! "Just knowing that I could be ridiculed and belittled for the slightest mistake was mentally draining," Suho wrote.
He went on to explain the circumstances during the press call, "When actor Kim Hee Jae was suddenly unable to participate in the event, the number I had to perform also changed, causing me to be even more tense. I regret that I couldn't hit my usual notes in 'Why Can't You Love Me.'"
"I have seen the shorts that only compiled my mistakes to mock and ridicule me," he remarked. "Nevertheless, I'm trying to think of it as my own shortcomings and focus on proving myself through my performance, silently pouring myself into my acting and singing."
He also expressed his frustration with the derogatory portrayal of his performance. "Even though many, including our fans, general audiences, fellow actors, and reporters, have given high praises for my performance, why are there people trying to belittle me with posts like 'Suho's Performance Getting a Rough Ride'?"
People expressed their empathy. They left comments like "This makes me feel so upset," "I've never seen someone be so candid. The stress celebrities go through must be no joke," and "I bet the ones ridiculing him haven't even seen the actual performance. I feel sorry for him."
In the meantime, Suho has taken on the lead role of Wolfgang Mozart in the musical MOZART! which opened on June 15th.
>> EXO's Suho, Han Ji Min and Lee Min Ki Spotted at the Chemistry-Filled 'Behind Your Touch' Table Read
Source (1)