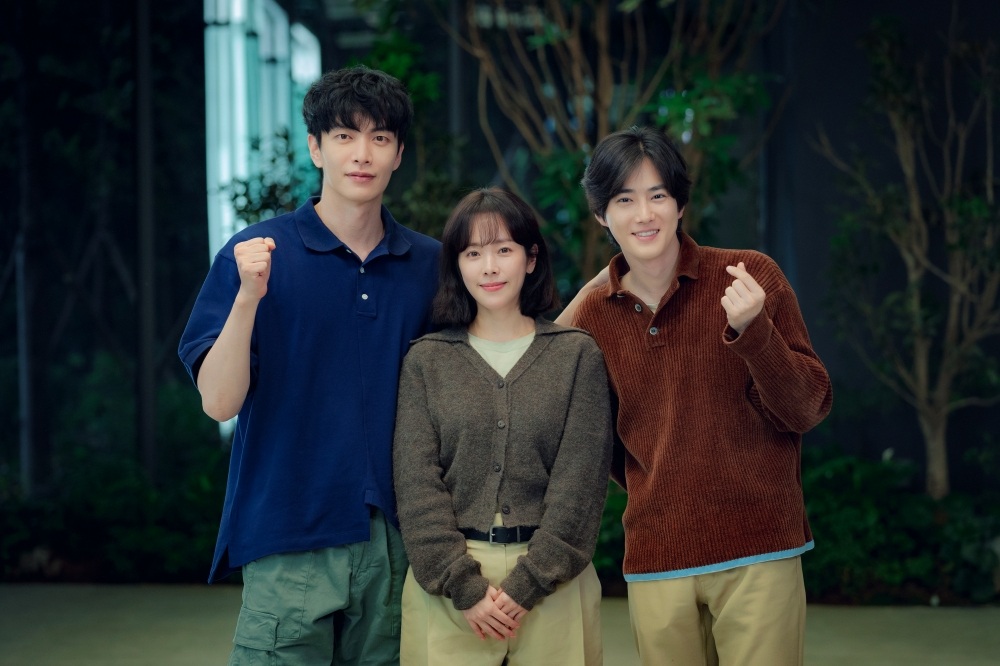 JTBC's new drama Behind Your Touch shared a glimpse of its first table read with Lee Min Ki, Han Ji Min, and EXO's Suho.
Behind Your Touch is a comedic investigative drama set in a peaceful rural village. It follows a veterinarian with a unique ability to see the past and an elite detective who dreams of returning to the Seoul Metropolitan Police Agency.
Director Kim Seok Yoon, writer Lee Nam Gyu, Han Ji Min, Lee Min Ki, Suho, Joo Min Kyung, Kim Hee Won, Park Hyuk Kwon, Park Sung Yeon, Lee Seung Joon, Park No Sik, Yang Jae Sung, Jung Yi Rang and Jo Min Kook attended the table read for the new drama.
Han Ji Min brought laughter by skillfully portraying the dynamic character Bong Ye Bun who gets to help Moon Jang Yeol (played by Lee Min Ki) solve mysterious cases with her extraordinary abilities. Lee Min Ki completely transformed into a passionate detective named Moon Jang Yeol and showcased his engaging chemistry with the actress, raising anticipations for the new series.
Suho successfully brought his kind yet mysterious character Kim Seon Woo to life.
The production team said, "The drama is all about the performances and chemistry between the cast who can easily pull off various genres from comedy and thriller. Please look forward to seeing a psychocomic (psychometric and comic) thriller of another level, completed by proven creators and actors."
Behind Your Touch will premiere on August 12th.
Source (1)