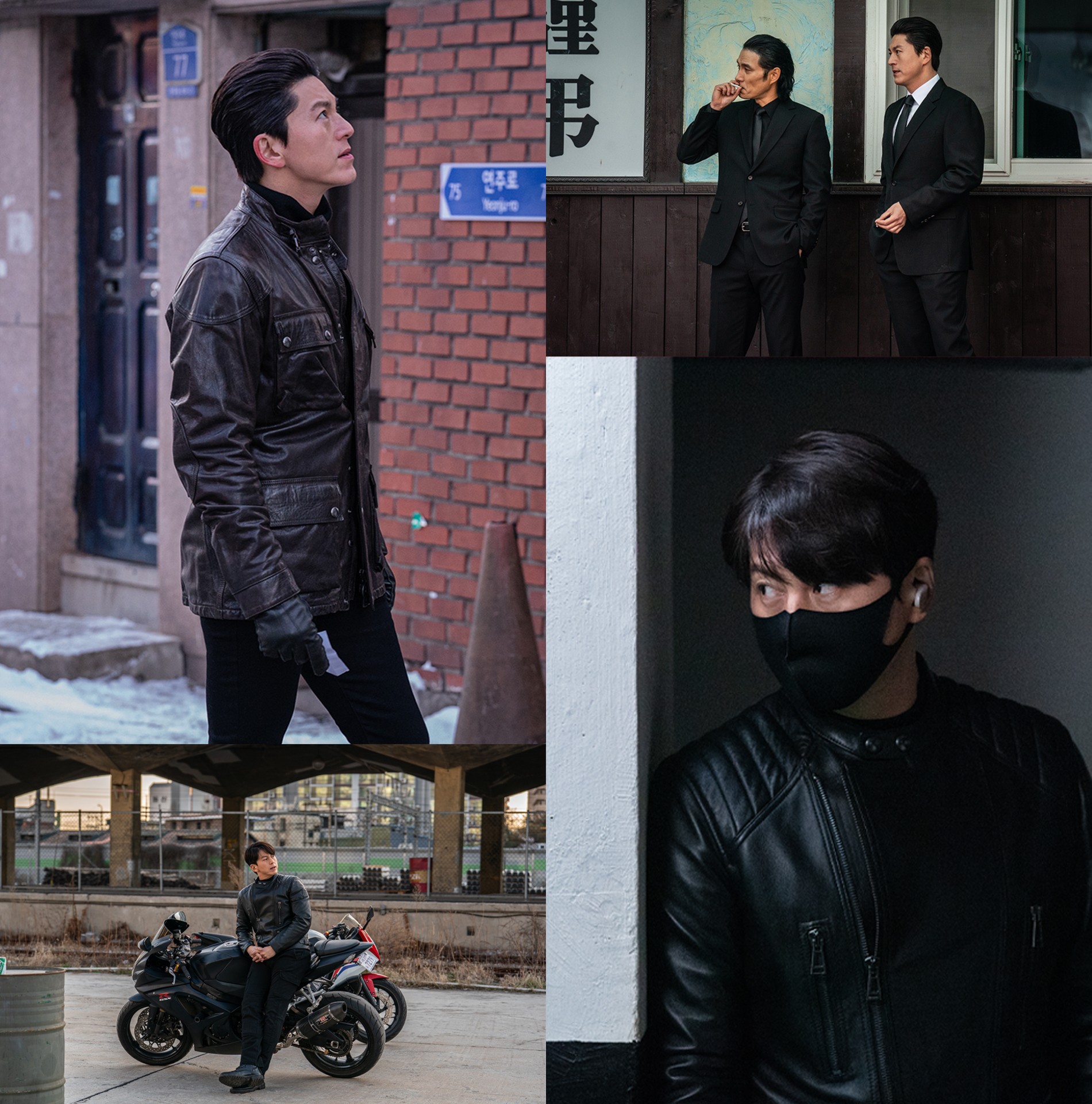 Ryu Soo Young wowed audiences with a special appearance on Netflix's thrilling series Bloodhounds, delivering a captivating bromance that had viewers buzzing.
According to Flix Patrol, Bloodhounds dethroned Never Have I Ever as the reigning TV series in Netflix's TOP 10 list, thanks to its growing word-of-mouth excitement.
In the drama, Ryu Soo Young made a cameo as Lee Doo Young, a fiercely loyal character who made a strong on-screen impact with his stylish black leather jacket and a face mask.
Audiences were captivated by Ryu Soo Young as he fearlessly tackled intense action scenes, displaying his impressive stunt skills and mastery in hand-to-hand combat during his character's secret mission.
He also showed amazing chemistry with other cast members. During the Bloodhounds press conference, creator Kim Joo Hwan teased, "This drama is all about bromance. You'll witness a heartwarming connection between Ryu Soo Young and Lee Hae Young as they showcase a sweet middle-age friendship."
Just as the director promised, Ryu Soo Young left a strong impression on viewers by portraying a sweet friendship with Hwang Yang Jung (played by Lee Hae Young) in the series. He brought his character to life with a strong gaze that inspired trust in Yang Jung, and his voice perfectly balanced seriousness and playfulness, making him truly a memorable character.
Not only did Ryu Soo Young impress in Bloodhounds, but he also starred as Baek Jae Min in the April-released Netflix series Queenmaker alongside Moon So Ri.
>> 'Bloodhounds' Review: Thrilling Revenge Drama Fueled by Unbreakable Bromance