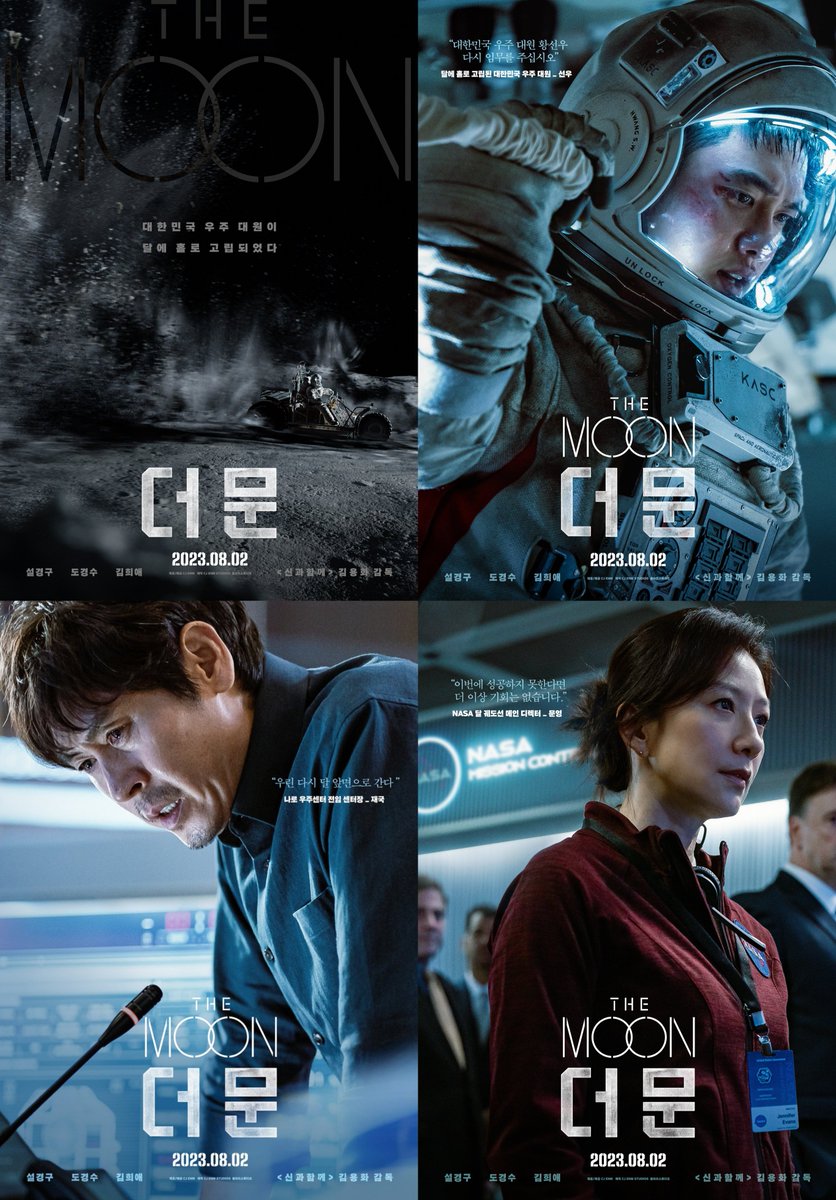 The first teaser trailer for the much-awaited space movie The Moon is released.
Set to hit theaters on August 2nd, The Moon (directed by Kim Yong Hwa) unfolds the gripping story of Seon Woo, a lone astronaut stranded on the Moon following an accident, and the desperate rescue attempts by Jae Guk, the former space center director.
The recently released teaser posters capture the lunar rover racing against a meteor shower over the seemingly endless surface of the Moon. It also masterfully encapsulates the contrasting emotions of three characters, each in their respective locations: former space center director Jae Guk (Sol Kyung Gu), Korean astronaut Seon Woo (Do Kyung Soo), and the chief director of NASA, Moon Young (Kim Hee Ae).
The movie takes off with the first-ever manned spacecraft from Korea, Uriho, encountering an unexpected solar wind. Left alone in the vast cosmos, astronaut Seon Woo desperately seeks help from Earth. In the meantime, Jae Guk request NASA main director Moon Young for assistance while leading Korea's Moon exploration, but there's no guarantee Moon Young will heed his plea for help.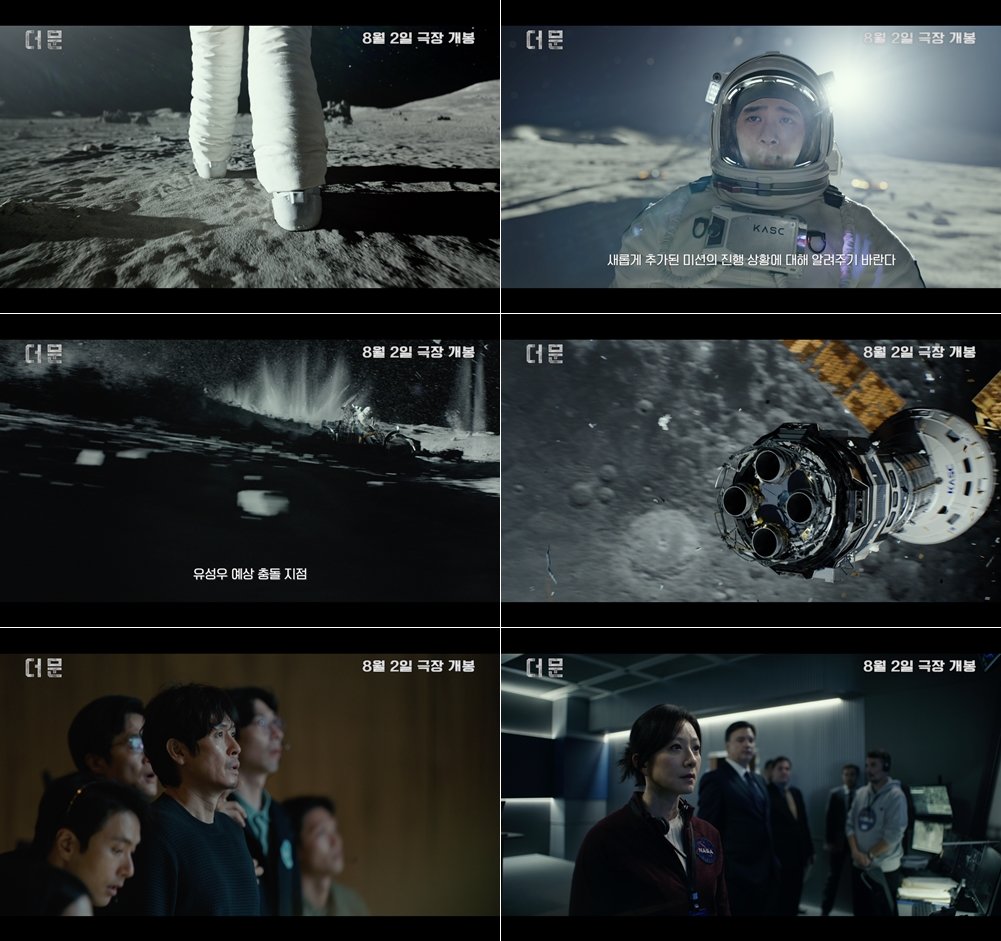 The trailer depicts the intense journey of the first-ever Korean lunar exploration spacecraft. As Seon Woo experiences a short-lived euphoria after setting foot on the Moon, he quickly maneuvers the lunar rover at breakneck speed to avoid a downpour of meteors. Furthermore, the trailer powerfully captures the heightened tension among Jae Guk, Moon Young, and the space center staff as they watch Seon Woo's desperate situation with bated breath. The words, "A Korean astronaut isolated on the Moon," alongside Seon Woo's desperate cry for "Mayday" at the end of the trailer, further amplify the curiosity about the upcoming saga.
Meanwhile, Sol Kyung Gu said confidence in the film, saying, "The story blends the spectacle of the vast universe with the human story."
>> EXO Gear Up for Group Reality Show: Members Spotted at Airport With Smiles
Source (1)