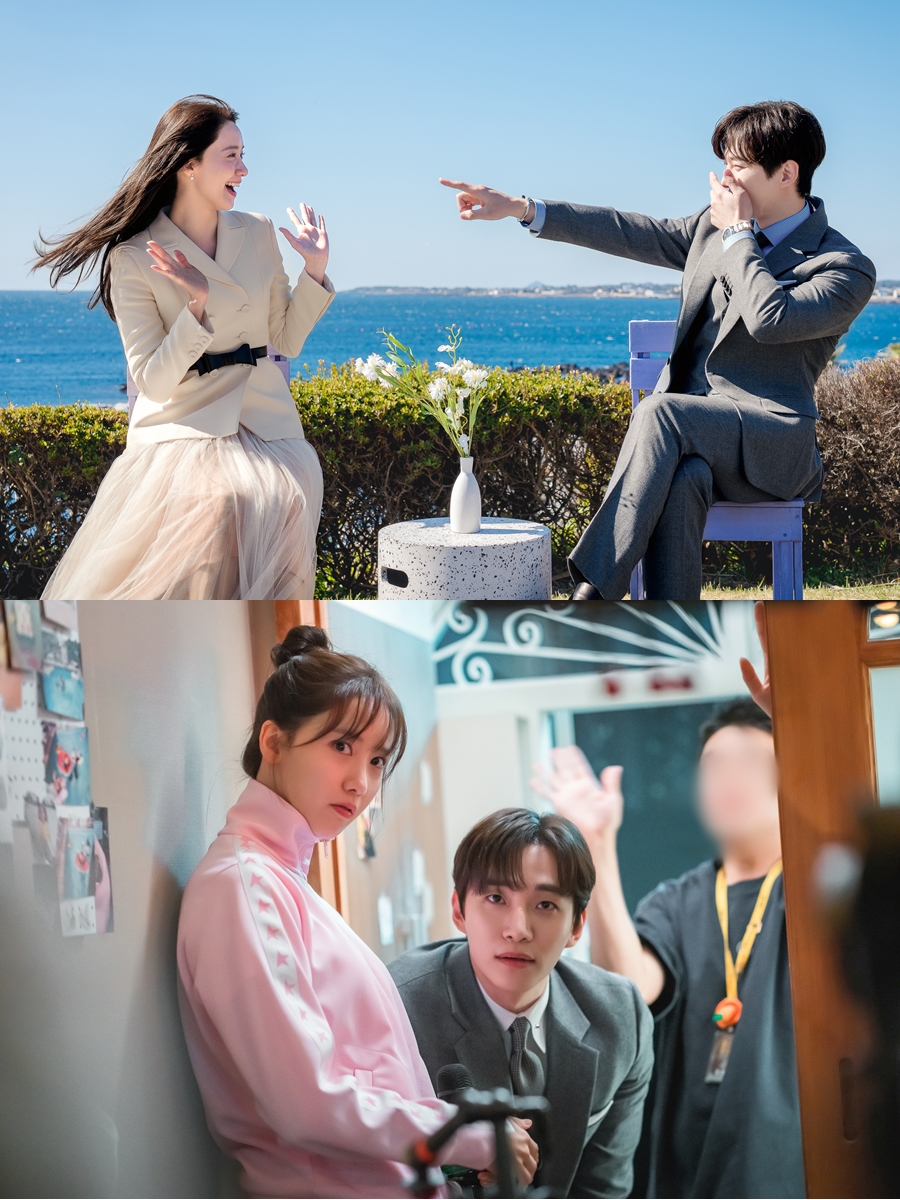 JTBC's new drama King the Land tells the story of a man, Gu Won (Lee Junho), who despises laughter, and the "smile queen" Cheon Sa Rang (YoonA), who must always smile. Together, they strive to create genuinely joyful days in the dream of hoteliers, the VVIP lounge "King the Land."
Lee Junho and YonA are set to weave an intricate narrative as Gu Won and Cheon Sa Rang, respectively, within the King Hotel. Their anticipated story promises to slowly immerse viewers, showcasing a mixture of both the sweet yet bickering chemistry that develops into an emotional narrative, perfected by the actors' constant discussions and their passion for every scene.
In recently released pictures, Lee Junho and YoonA captivate with their delightful yet professional demeanors. While just the sight of the two together is impressive enough, their playful attitudes on set speak volumes about their chemistry.
Meanwhile, JTBC's new weekend drama King the Land is set to air its first episode on June 17th at 10:30 PM KST.
>> 'King the Land' Audience Reactions: 'Chemistry Overload', 'The Rom-Com We All Needed'
Source (1)