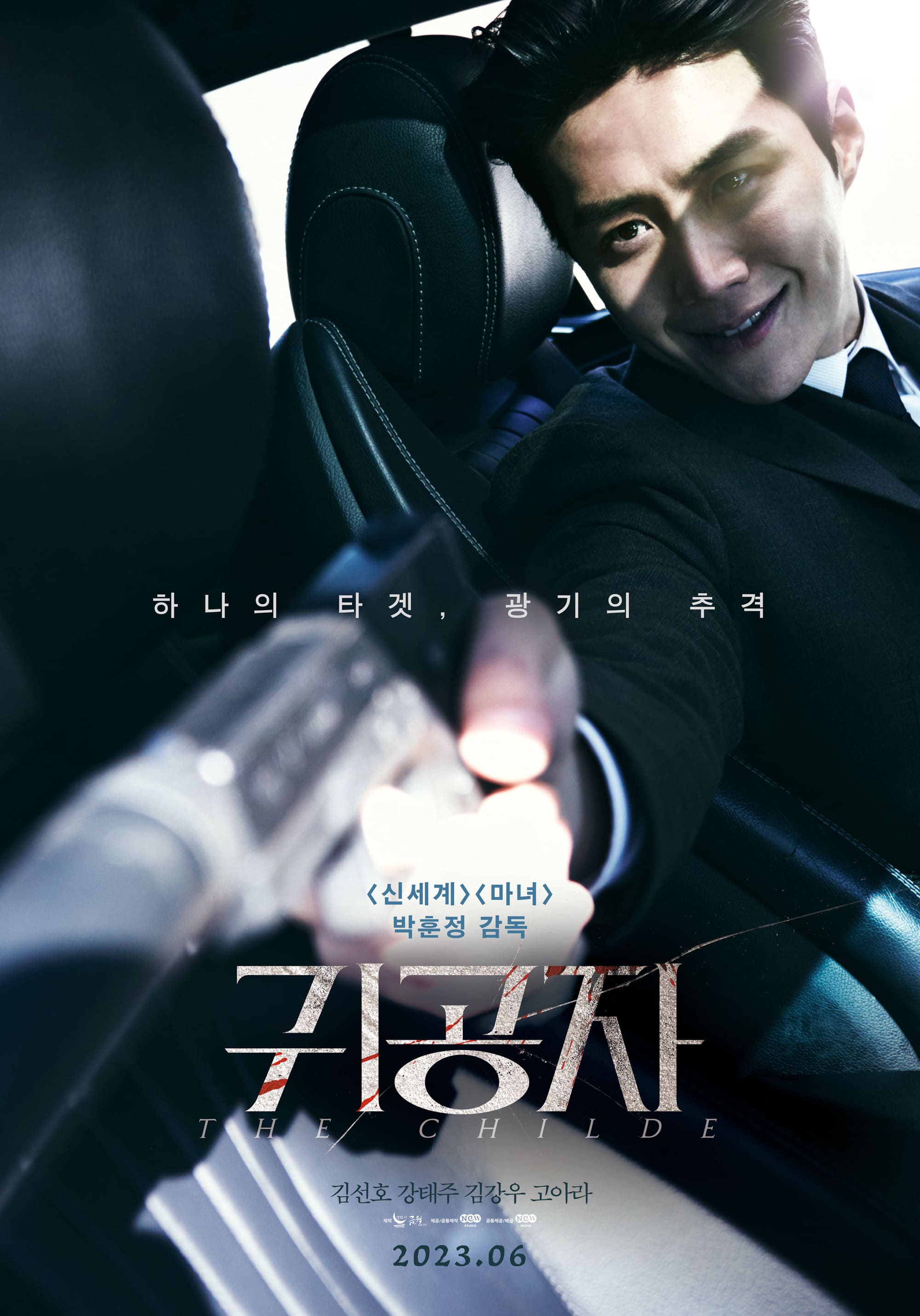 Kim Seon Ho is stepping into the spotlight with his first major film role in The Childe. The highly-anticipated movie has officially announced its release date and revealed captivating teaser posters and an adrenaline-pumping trailer.
The Childe delves into the journey of Marco, a boxer of mixed descent, whose complicated past has led him to wander through illegal stadiums in the Philippines. His life takes a tumultuous turn when a group of dangerous individuals, including a man called the Childe, begins pursuing him, unleashing chaos in their wake.
The teaser poster captures boxer Marco (played by Kang Tae Joo), who becomes the target of everyone overnight, and the mysterious pursuer, the Childe (played by Kim Seon Ho), caught up in a frantic chase as he goes to great lengths to hit his target. The image of the Childe aiming his gun at the target with a faint smile contrasts sharply with the depiction of Marco, running through the thick forest in desperation.
The teaser trailer begins with the Childe waiting for someone, accompanied by soothing background music. The Childe is shown vigilantly keeping watch as Marco suddenly becomes the target of mysterious groups of people. Han Yi Sa, a second-generation conglomerate portrayed by Kim Kang Woo, relentlessly pursues Marco, while Marco repeatedly encounters the enigmatic woman Yun Ju, played by Go Ara. This deadly game of cat and mouse intensifies curiosity about the upcoming film and leaves audiences eager to discover what fate awaits these characters.
The Childe hits theaters on June 21st.
Source: NEW