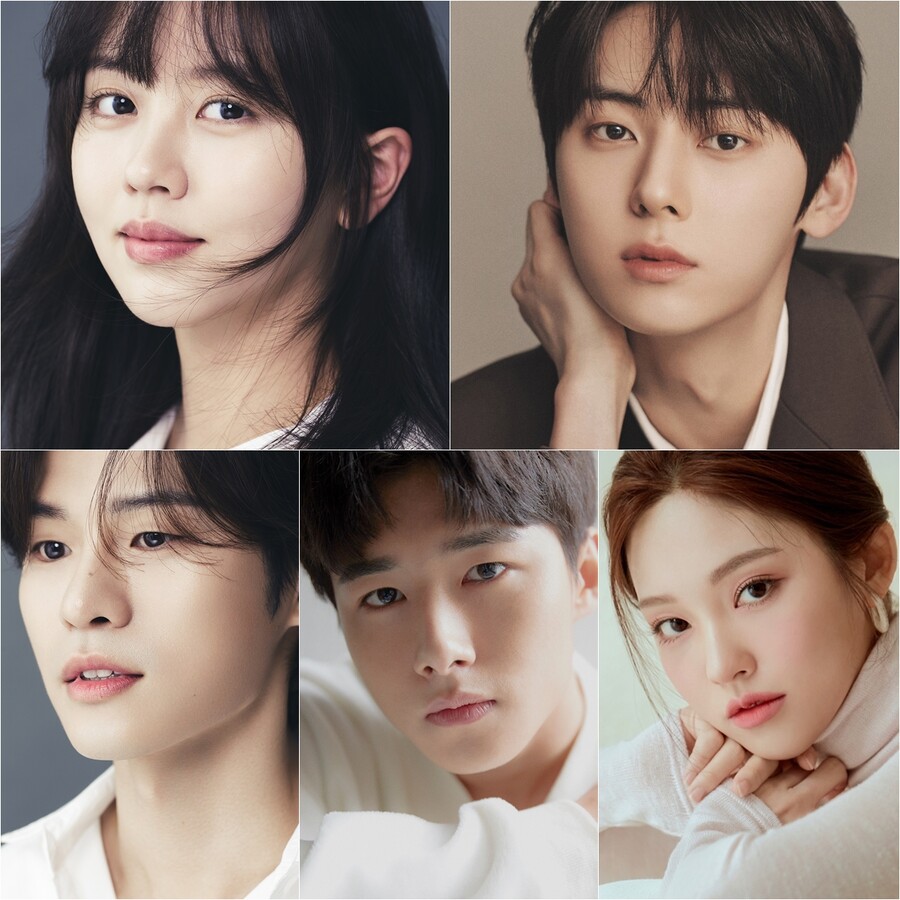 The upcoming tvN drama Useless Lies (literal title) has assembled a cast with jaw-dropping visuals, featuring Kim So Hyun, Hwang Min Hyun, Yun Jion, Seo Ji Hun, and Lee Si Woo.
Useless Lies tells the love story between a liar hunter (Kim So Hyun) who can't trust people due to her ability to hear lies, and a genius composer (Hwang Min Hyun) with a hidden identity.
Kim So Hyun turns into Mok Sol Hee, a liar hunter who can hear lies. Having grown up hearing all sorts of lies, she possesses a unique ability but considers it more of a curse than a blessing. One day, she encounters Kim Do Ha (Hwang Min Hyun), a suspicious yet lie-free man who moves in next door, and her life takes a new turn. The actress shared, "I'm thrilled and excited to work with actors and the director I've always admired. I'm working hard to show you many new and fun aspects through Mok Sol Hee, so please look forward to it."
Hwang Min Hyun plays Kim Do Ha, a star composer with an unspeakable secret. Though reclusive and introverted, he possesses an impeccable composing ability. His life starts to change when he gets involved with the strange neighbor Mok Sol Hee and begins to rediscover the laughter in life he's lost. Hwang Min Hyun commented, "It's an honor and a pleasure to play the role of Kim Do Ha. As a veiled producer, I think I'll be able to show a different side of myself for the first time. Please look forward to it."
Yun Jion takes on the role of Jo Deok Chan, the CEO of J Entertainment who knows Kim Do Ha's true identity. He is the only person who knows the secret of Kim Do Ha, whom he led to the path of a composer and treats like a younger brother. Seo Ji Hun plays Detective Lee Kang Min, Mok Sol Hee's first love who reunites with her after three years and experiences complicated emotions after discovering Kim Do Ha's true identity. Lee Si Woo portrays Shaon, a born-to-be celebrity, the nation's top solo singer.
Meanwhile, Useless Lies is set to premiere in July.
Source (1)