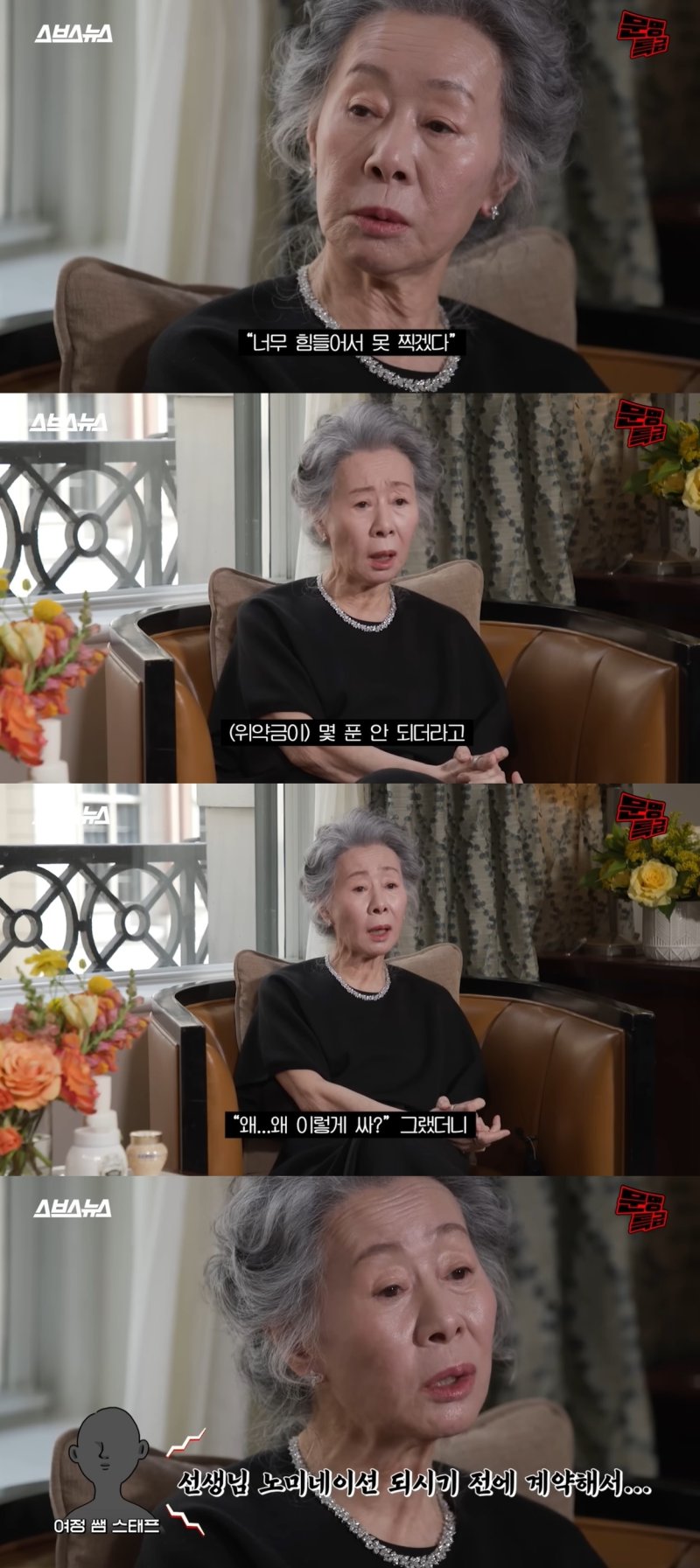 On April 24th, SBS's YouTube show Civilization Express released an interview with Youn Yuh Jung in New York City.
MC JaeJae explained that the shooting took place in New York because the actress became an ambassador of a beauty brand at the age of 75, and she was in the city to attend an event. When JaeJae mentioned that Youn Yuh Jung was chosen as the face of a shopping mall after her last appearance on the show, the actress quipped, "I didn't get paid much for it." She then delightfully added, "I think it was before I got nominated (for many award ceremonies). Or was it after? I can't quite remember."
Youn Yuh Jung candidly shared "When I had just returned from abroad, I was so exhausted that I didn't think I could shoot the ad and asked if I could cancel it. They said if I canceled, I'd have to pay three times the amount. So I asked how much three times would be, and it was peanuts." She went on, "I asked why the penalty fee was so low, and the staff said, 'That's because you signed the contract before the nominations,'" giving a big laugh.
When JaeJae said, "The people in charge of your previous shopping mall ad must have had foresight," Youn Yuh-jung agreed, responding, "Those are the smart ones."
In November 2021, KBS's Entertainment Weekly estimated Youn Yuh Jung's annual advertisement modeling fee to be around 300 million won (about $225,000) after her Academy Award win. At that time, she was the face of seven different brands, and her total earnings were estimated to be around 2.1 billion won (about 1.6 million).
Source (1)