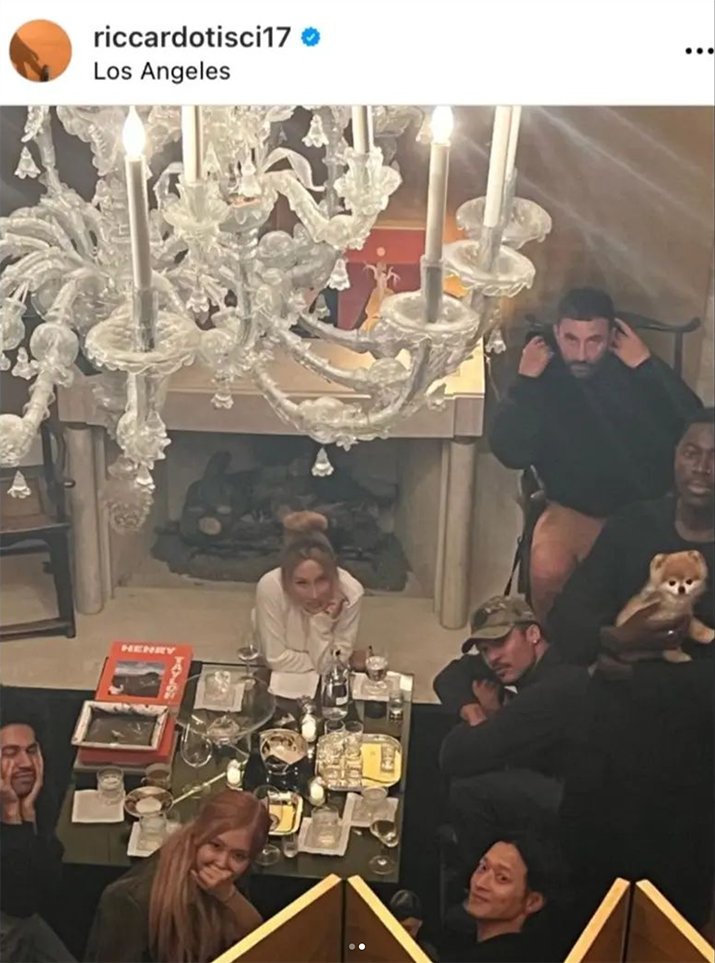 A photo of BLACKPINK's Rosé and Kang Dong Won has set the internet ablaze with rumors.
On April 11th, former Burberry chief creative officer Riccardo Tisci posted pictures from his visit to the lavish mansion of fashion designer Eva Chow.
However, one particular snapshot caught everyone's attention – Rosé and Kang Dong Won were spotted in it. Since then, people have been making all sorts of wild speculations about the nature of their relationship.
Amidst the speculations, a Twitter user named @chimpanlo claimed to have spotted drug paraphernalia on the table in the photo. The user wrote, "The creative director of #Burberry posted a photo of a meet-up with #ROSE (#BLACKPINK), but forgot to blur out the cocaine pins. He deleted it two minutes later after realizing." However, as the pictures from Tisci's Instagram have been deleted, these claims remain unverified.
BLACKPINK's fan union, BLACKPINK BLINK UNION, has since demanded that YG Entertainment take legal action against the user responsible for spreading these malicious rumors about the artist. In an email sent to the agency, the fan group expressed their concern about the baseless rumors and requested that action be taken against those responsible.
Our team has already sent an email to YG Entertainment (@ygent_official) demanding legal action against user chimpanlo following the production of the malicious rumor against @BLACKPINK's Rosé with the intent of a massive personal attack to her honor and reputation. We urge… pic.twitter.com/LtB6vFk3Q6

— BLACKPINK BLINK UNION 💕 (@BBU_BLACKPINK) April 12, 2023
Source (1)