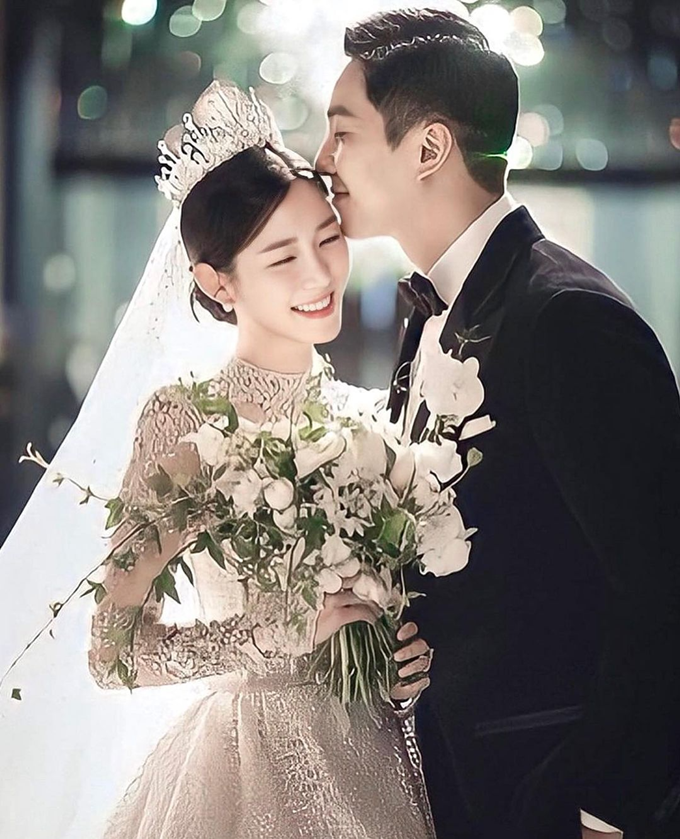 Lee Seung Gi and Lee Da In's lavish wedding has been making headlines. The couple tied the knot on April 7th at the Grand InterContinental Seoul Parnas.
Lee Seung Gi, known for his wide network in the entertainment industry, invited star-studded celebrity guests to the wedding, including Yoo Jae Suk , Lee Juck and Lee Hong Ki. Other notable attendees included Kang Ho Dong, Lee Sang Yoon, Yook Sung Jae, Han Hyo Joo, Cha Eun Woo, Kyuhyun, Lee Se Young, Lee Dong Wook, Yoo Yeon Seok, and Kim Nam Gil.
The eye-popping cost of Lee Seung Gi and Lee Da In's wedding also grabbed a lot of attention. The hall where the couple held their wedding ceremony has a minimum cost of $75,716 and can accommodate up to 1,494 people, making it the largest wedding hall among top-tier hotels. Industry insiders also speculated that the actual cost must have exceeded $75,716.
Considering the average meal cost of $136 per person, the cost for the 700 guests in attendance is estimated to be at least $98,495. In addition, the cost increases to around $151,475 when factoring in the cost of fresh flower decorations, wedding production fees, and wedding gifts.
It's been confirmed that the meals served to the guests were also quite pricey. The main course alone, which included Buddha Jumps Over the Wall, lobster, and grilled beef tenderloin, was estimated to cost $227 per person.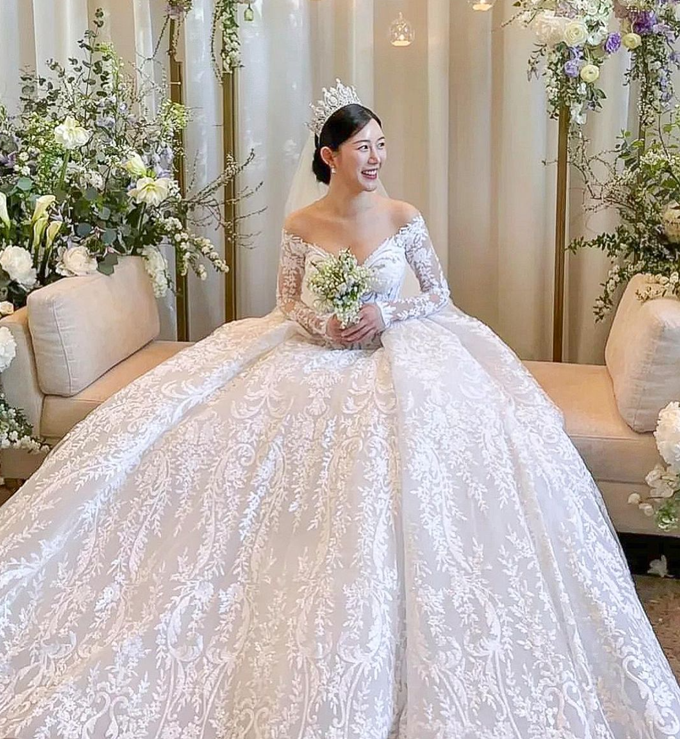 Lee Da In's dress choices have been making headlines lately. She wowed the crowd by wearing four different outfits, including three dresses at the wedding ceremony and a casual one at a dinner party that followed the event.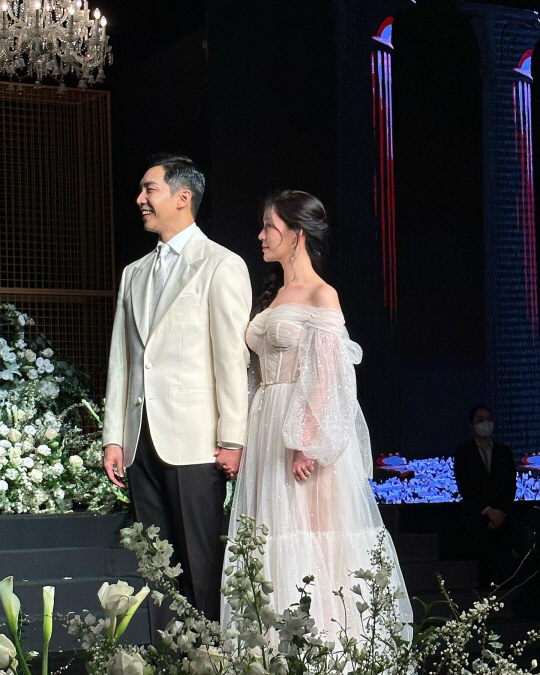 The stunning off-shoulder dress that was showcased in the bridal suite is a Pnina Tornai creation, widely renowned as one of the top three designers in New York. For the first part of the main ceremony, she donned a silver-beaded dress by Berta Bridal, which reportedly has a rental fee of a whopping $7,580. Finally, for the reception, she wore an off-shoulder see-through gown with a large ribbon from Muse by Berta.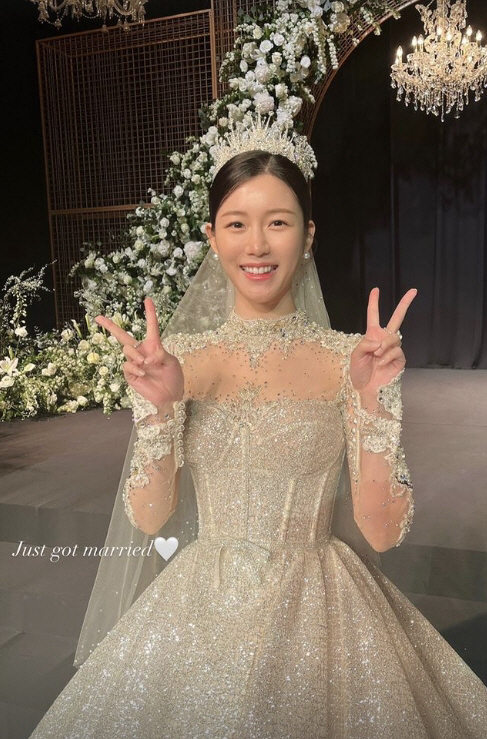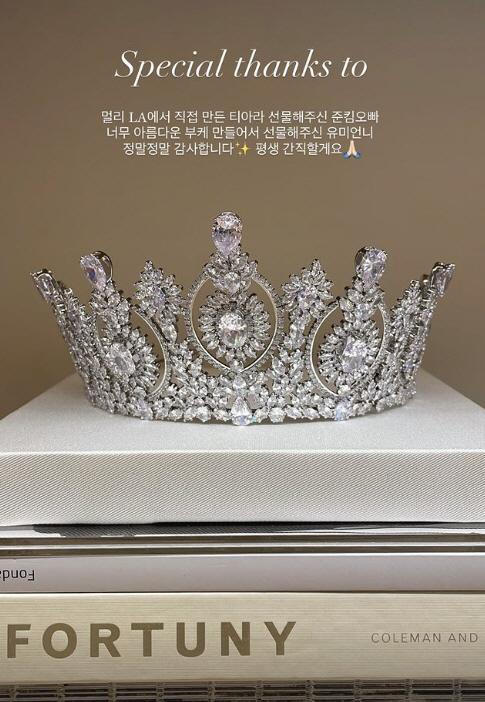 The tiara that Lee Da In wore during the first part of the wedding also received a lot of attention, especially after she shared a photo of it on her personal Instagram account on the 8th. In the post, she expressed gratitude to a friend who had ordered and made the tiara for her from overseas.