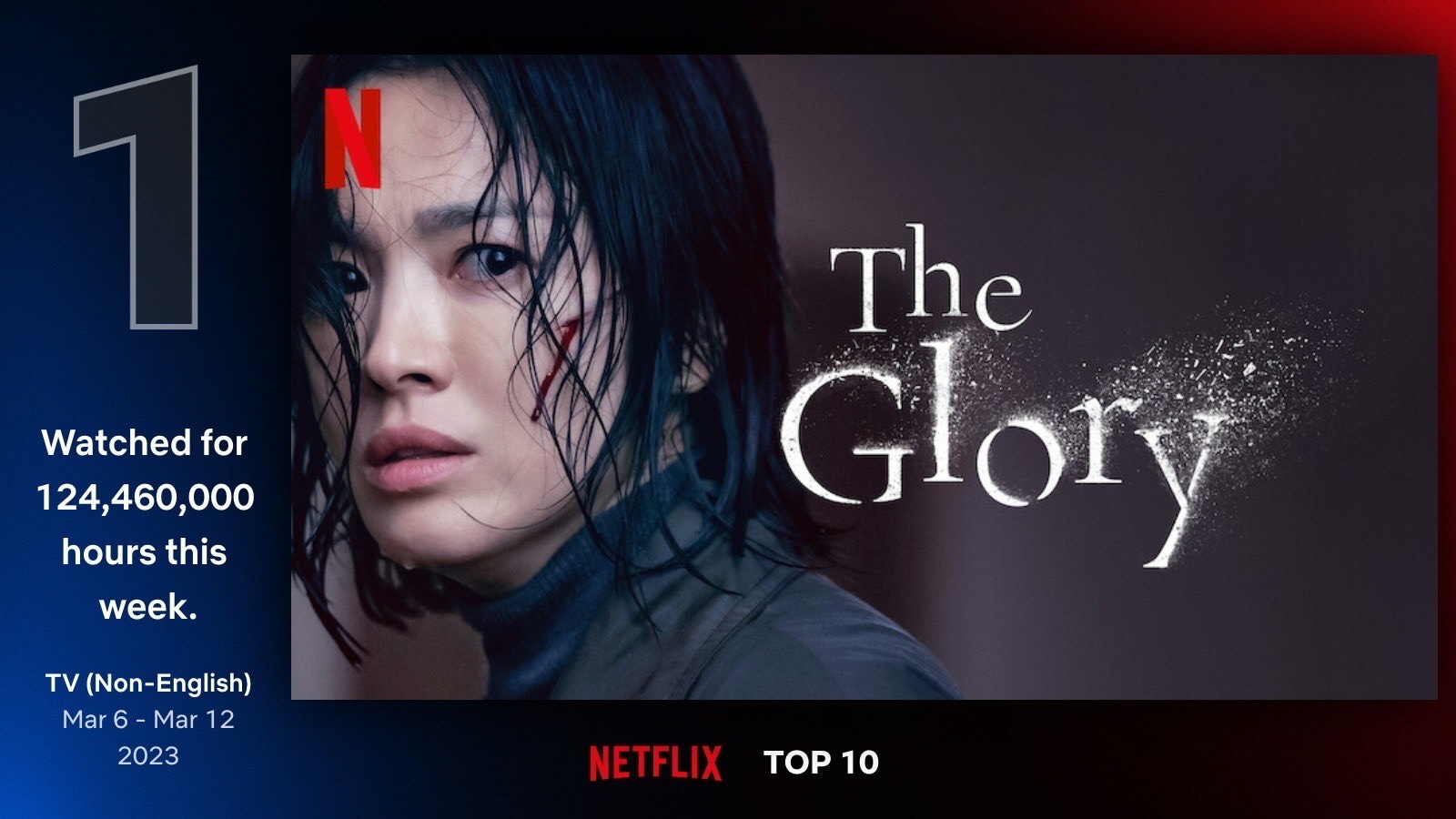 Netflix series The Glory has become a powerful sensation, ranking first globally just three days after the release of Part 2.
According to Netflix's Top 10 website on March 15th, The Glory recorded 124.46 million viewing hours just three days after the release of Part 2, rising to the top of the Netflix global Top 10 TV non-English category as well as the overall top spot in both the English and non-English TV and movie categories. The series also ranked first in 23 countries, including South Korea, and appeared in the Top 10 in 79 countries.
As proof of the popularity of The Glory Part 2, it has received high praise from domestic and international sources, with reviews such as The Hindu describing it as a series that goes above and beyond, with its razor-sharp writing, compelling narrative, and impressive performances. AV Club praised it as a brutal, twisty, can't-miss series that sets the stage for an explosive ending. Meanwhile, Ready Steady Cut expressed their confidence that The Glory Part 2 will exceed the explosive popularity of its freshman outing.
The Glory Part 2, which has created a huge sensation sweeping the global Netflix Top 10, is available on Netflix.
>> Netflix's 'The Glory: Part 2' Receives High Praise from Domestic and International Critics
Source: Netflix