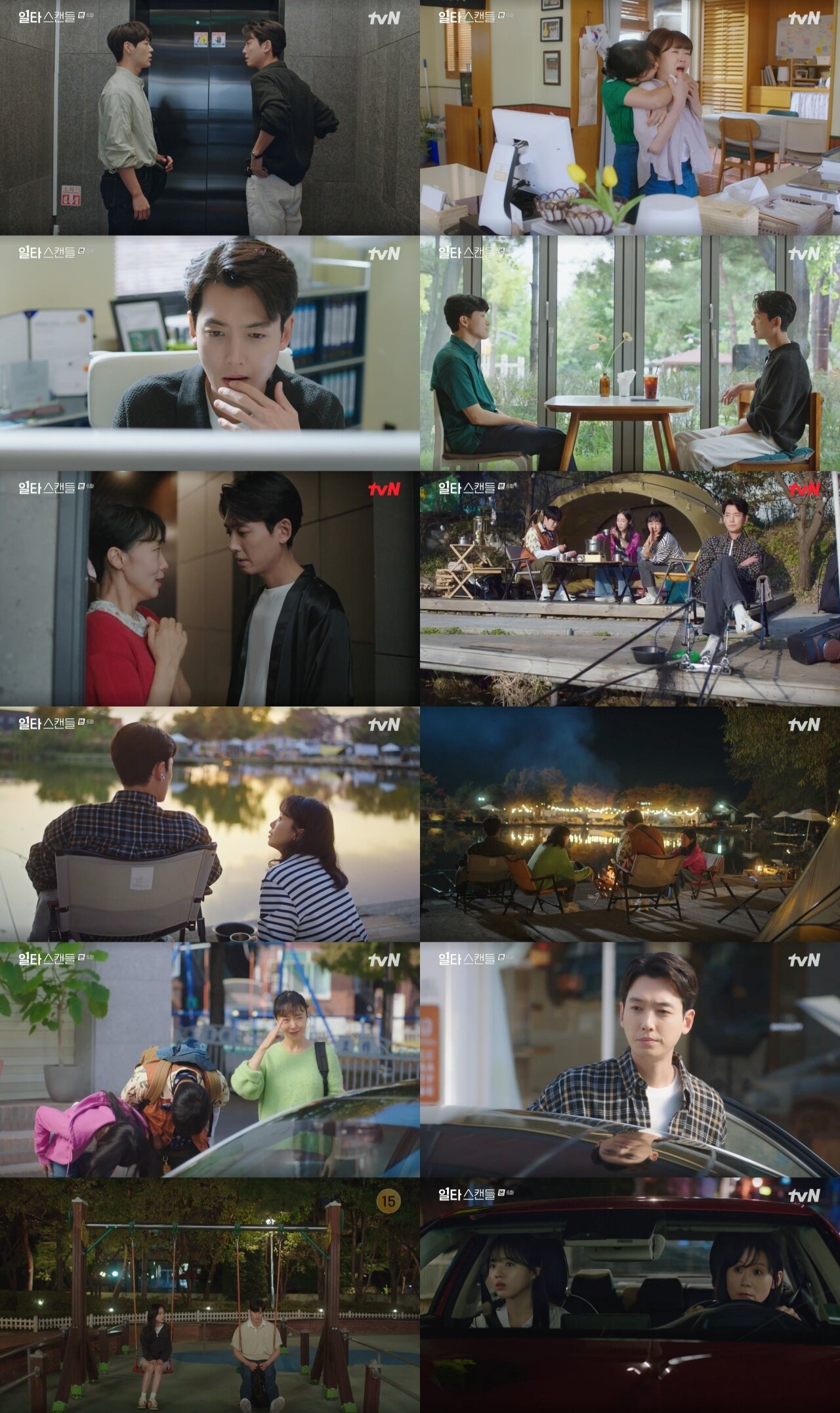 Episode 6 of tvN's ​​Crash Course in Romance showed Jung Kyung Ho and Jeon Do Yeon growing closering together, recording the all-time high viewer ratings of 11%.
In the episode, Haeng Seon (Jeon Do Yeon) and Chi Yeol (Jung Kyung Ho) were caught by Young Joo (Lee Bong Ryeon) and Dong Hee (Shin Jae Ha) about their secret tutoring. Haeong Seon tried to soothe sulking Young Joo, while Chi Yeol didn't bend his will about private tutoring despite Dong Hee's effort to try to stop him.
However, another crisis surfaced. The user on the review site with the ID "ChoiChiYeolSoAnnoying" posted another slanderous article referring to an incident related to a student that Chi Yeol taught in the past. And while talking to his friend, Chi Yeol found out that his old student Soo Hyun (Lee Do Hye) was involved in the "Nokeun-dong murder case of a middle schooler's mom." In the past, Soo Hyun killed herself after her mother and the director of the academy Chi Yeol once worked at colluded in leaking test papers, and that case was still a scar in his heart.
Since that incident, Chi Yeol hasn't felt any better. Worried about Chi Yeol who wasn't feeling well, Haeng Seon delivered lunch boxes she had made for him. And at his house, she saw an empty fridge and a sleeping bag next to the bed.
Meanwhile, Haeng Seon went camping with Jae Woo (Oh Eui Sik) and Hae Yi (Roh Yoon Seo). At the same time, having failed to recover, Chi Yeol headed to a fishing spot and ran into the family. Though Chi Yeol wanted them to pretend like he wasn't there, Haeng Seon kept taking care of him, offering him ramyeon and coffee. And there, the two shared an honest conversation for the first time. To Chi Yeol who expressed his concern about a life that never seems to have an answer like mathematics, Haeng Seon says, "Still, you go closer to the answer every time you get something wrong. That's life. We're all fumbling for the answers, trying out different approaches."
Having fully recovered after the camping, Chi Yeol headed to Haeng Seon's house for his secret tutoring of Hae Yi. But there, he runs into Soo Ah (Kang Naun) in front of the side dish shop. Episode 6 ended with Chi Yeol once again in danger of getting busted for his "side gig."
Source (1)