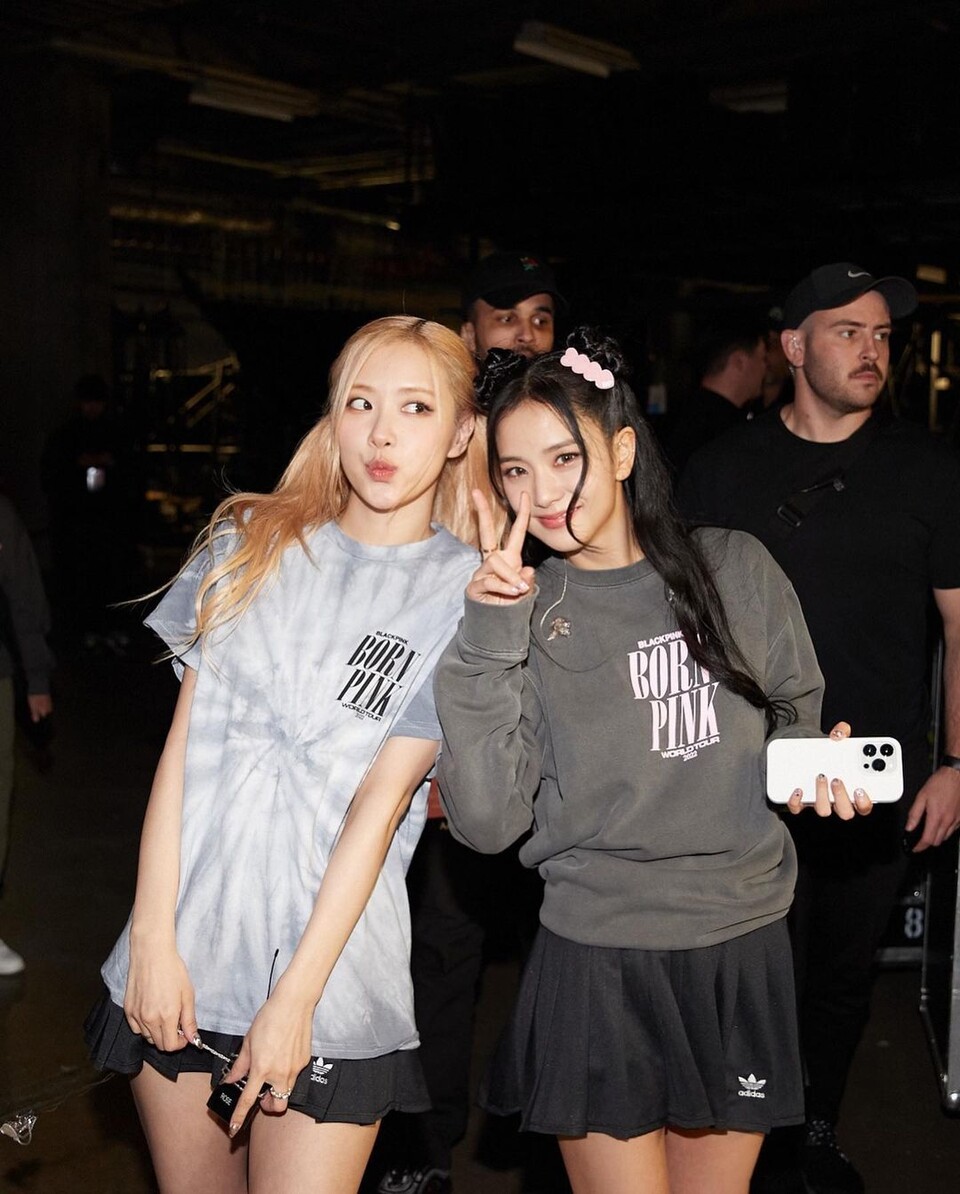 Blackpink's Rosé came under fire for using a "controversial" word.
On the 3rd, Rosé shared a photo of her with Jisoo on her Instagram and left a happy birthday message for her groupmate. However, the word she used in her message sparked a heated debate online.
"Happy birthday to this one," Rosé wrote. "Happy birthday to our cutie eldest sister Jisonni. Happy birthday 'so so' much. Hope you have the happiest day in the world. I love you." The idol used an alternate form of "so so (nomu nomu)," but this word was used in an online community for the radical right to disparage the late former President Roh Moo Hyun.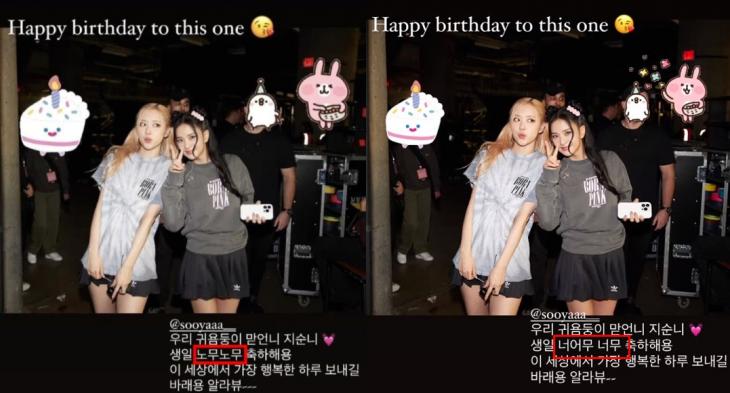 Previously, Crayon Pop and the YouTube channel "Workman" apologized after using the same word.
It seemed like Rosé became wary of the problem as well. Rosé deleted the word and changed it to "so very much." However, most people see this as a mistake since the singer is known for spending her childhood traveling back and forth between Australia and New Zealand and has never shown her political orientation before.
Source (1)