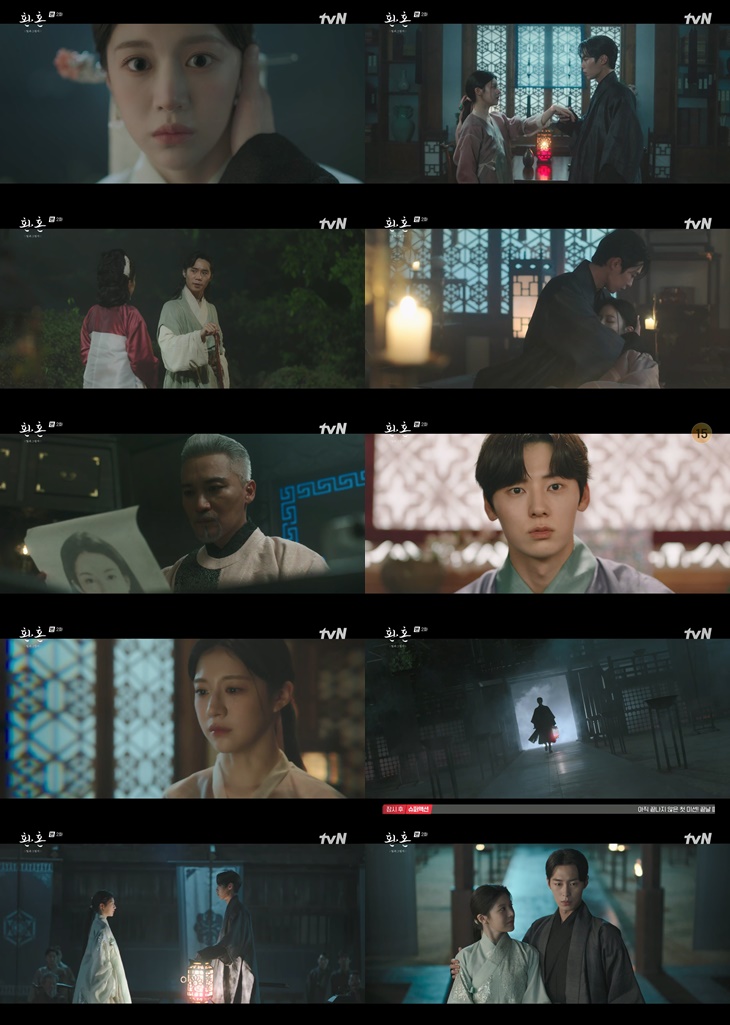 Go Youn Jung showed off her irresistible charm in Alchemy of Souls: Light and Shadow.
The second episode reveals the secret behind why Jin Bu Yeon (played by Go Youn Jung) looks so similar to Naksu. Master Lee (Lim Chul Soo) revives Mudeok, which was petrified after falling into the Gyeongcheon Great Lake. During this process, Mudeok's body turns into Naksu's real appearance.
Bu Yeon gradually develops her feelings for Jang Wook (Lee Jae Wook) as he introduces her as his wife to Kim Do Joo (Oh Na Ra) and continues to care for her in a nonchalant yet tender manner. She notices that her heart flutters around him as he gives her both joy and disappointment in his attempt to stop her arranged marriage. Later, the two exchange a glass of drink, and Bu Yeon surprises Jang Uk by asking him, "If you drink this, we are going steady as a married couple."
Bu Yeon also meets Seo Yul (Hwang Min Hyun), who mistakes her for his arranged bride-to-be, and say, "It's natural to have my mind tempted by a handsome man."
She then returns to being Jin Yo Won for her mother Jin Ho Kyung (Park Eun Hye), and while fixing her broken magical bracelet, she shows her cold-hearted side that she has never shown before. 
Meanwhile, Go Youn Jung's versatility and her ethereal visual is receiving a lot of attention among the viewers of the series.
Source (1)
VOTE NOW! For The 1st Annual ZAPZEE Awards