JoyNews24 took a survey of 200 industry insiders, including employees of agencies and networks, producers, and reporters, from September 19th to October 4th. This is the result of the three worst dramas that came out this year.
#1 Eve – Seo Ye Ji's Comeback Became a Joke
tvN's Eve received a total of 46 votes, becoming the worst drama of 2022. The show made headlines from early on as the comeback project of Seo Ye Ji, who got swept up in a controversy over gaslighting a fellow actor. Eve canceled its press conference and even postponed its premiere by a week for "better quality," but it started off rocky from the start.
From the overly revealing sex scene to various scandalous topics, the provocative lines and situations that have nothing to do with the plot make viewers uncomfortable. Moreover, despite Park Byung Eun and Yoo Sun's flawless performances, the story packed with cliches wasn't well-received. To make matters worse, Seo Ye Ji's forced voice and the tango scene in the room became a joke. Throughout the broadcast, Eve stayed in the 3% to 4% ratings, and near the end, it was completely bested by ENA's Extraordinary Attorney Woo.
#2 Money Heist: Korea – Joint Economic Area – Not Looking Forward to Part 2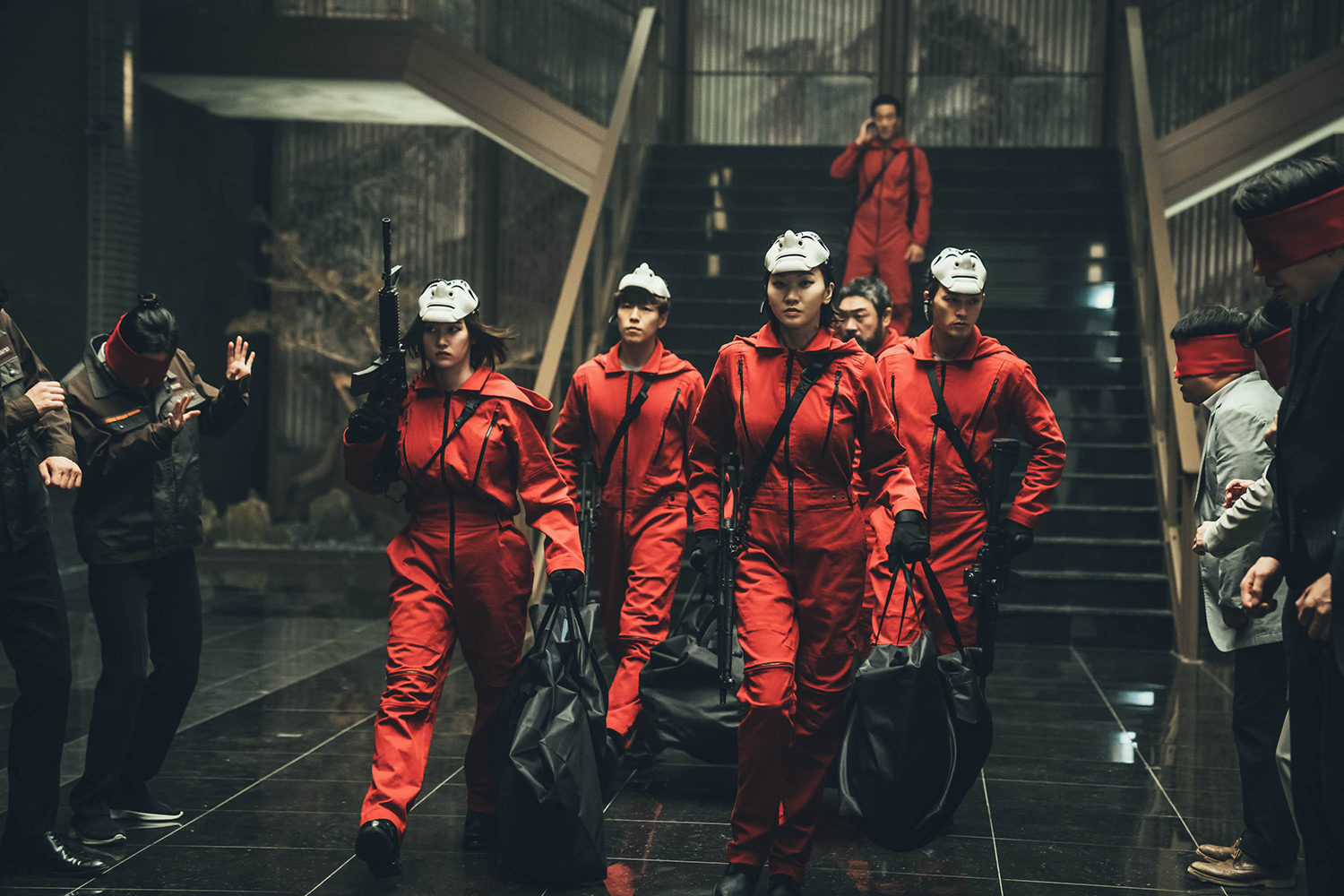 Second place went to Money Heist: Korea – Joint Economic Area that got 36 votes. With an A-list cast, including Yoo Ji Tae, Park Hae Soo, Kim Yun Jin, and more, the Korean remake of the hit series Money Heist drew keen attention from the production.
The show differentiated itself from the original show with the background of unstable politics after the reunification of the two Koreas. However, the biggest problem was that it halved the charms of the characters, let alone exceed expectations. As a result, the anticipation of Part 2, set to be released in December, has dropped significantly.
#3 Love (ft. Marriage and Divorce) 3 – Shocking Twist After Another Shocking Twist
TV Chosun's Love (ft. Marriage and Divorce) 3 ranked third with 23 votes. The drama, which tells the story of couples' affairs, replaced Sung Hoon and Lee Tae Gon with other actors, surprising viewers.
Moreover, the shocking death of Seo Dong Ma and the fact that Seo Ban was an AI operated by Chairman Seo were revealed. Later, writer Im Sung Han shared that Seo Dong Ma will also turn into AI just like his brother, throwing viewers into a world of chaos.
The list also included Today's Webtoon (4th place); Big Mouse (5th place); Why Her? and Alchemy of Souls (6th place). And Crazy in Love, Jinxed at First, Snowdrop, Tomorrow, Sh**ting Stars, Doctor Lawyer, and more followed the list.
Source (1)