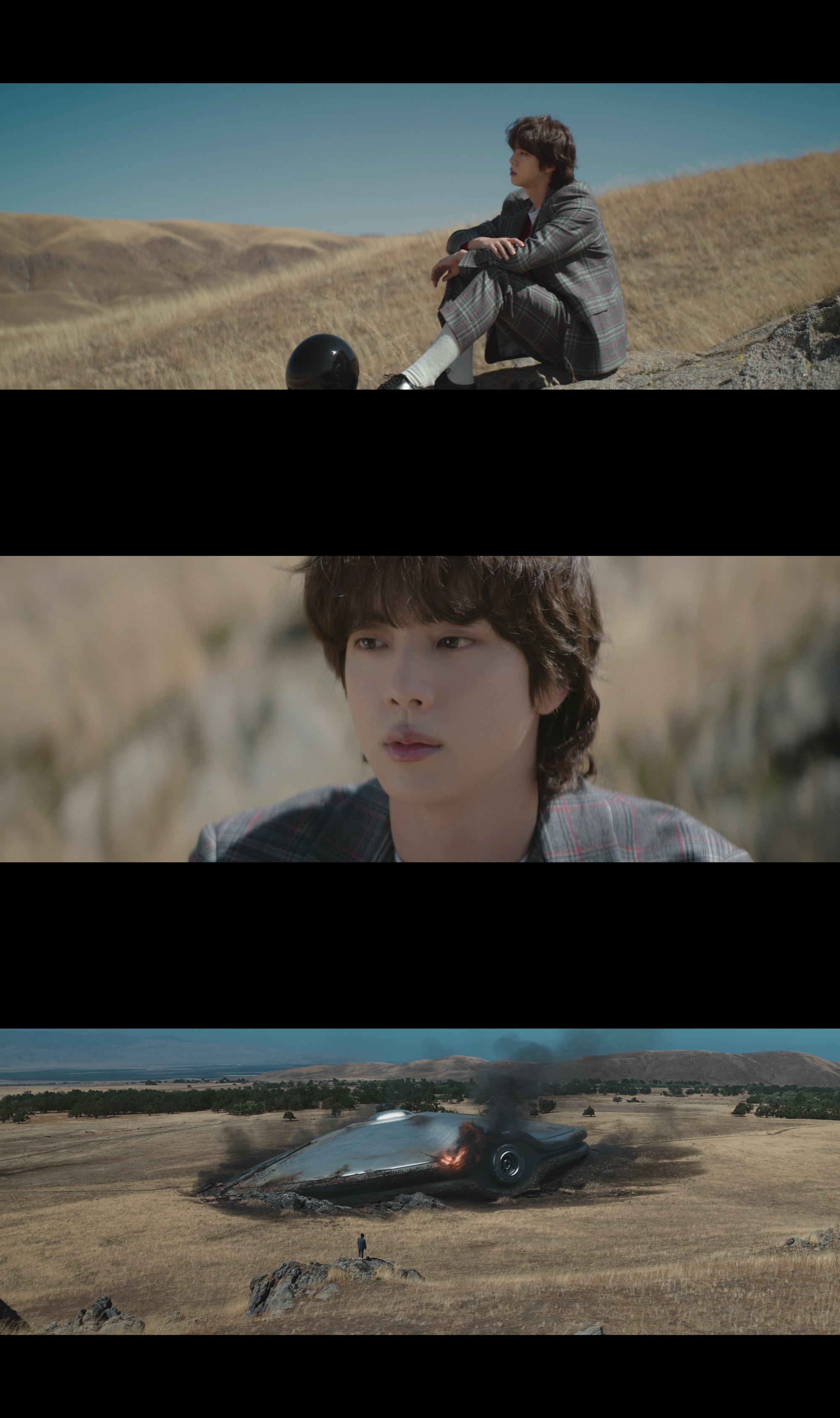 BTS Jin's first solo single is about to be released soon.
The singer posted a new teaser trailer for "The Astronaut" on BTS' official Twitter account on October 27th. The 30-second-long clip begins with Jin sitting on a vast field. He is seen with a mysterious look on his face as he gazes out at the wrecked spaceship that has fallen to the ground.
The mystic yet sensual sound and visuals make the trailer seem like a part of a sci-fi movie. Fans are looking forward to the full music video and are eager to see what kind of music he has in store for us.
Set to drop on October 28th, "The Astronaut" will be Jin's first solo single. The track is co-written by Jin and Coldplay and is dedicated to his loyal fan base ARMY.
The singer is scheduled to join Coldplay's world tour titled MUSIC of the SPHERES on October 28th in Argentina and perform his new single with the pop stars. The performance stage will be released through BTS' official Youtube channel after the show.
Meanwhile, reports say that Jin is currently gearing up for his upcoming enlistment. He will cancel his plan to defer his enlistment by the end of October and will follow the guidelines of the Military Manpower Administration.
Source (1)