BTS' RM will be hosting the new tvN show.
On the 25th, tvN announced the launch of its new show The Dictionary of Useless Human Knowledge, hosted by RM and Director Jang Hang Jun, also known as Netflix's Kingdom writer Kim Eun Hee.
Joining the two in the cast are author Kim Young Ha, Professor Kim Sang Wook, Professor Lee Ho, Astronomer Shim Chae Kyung, and more.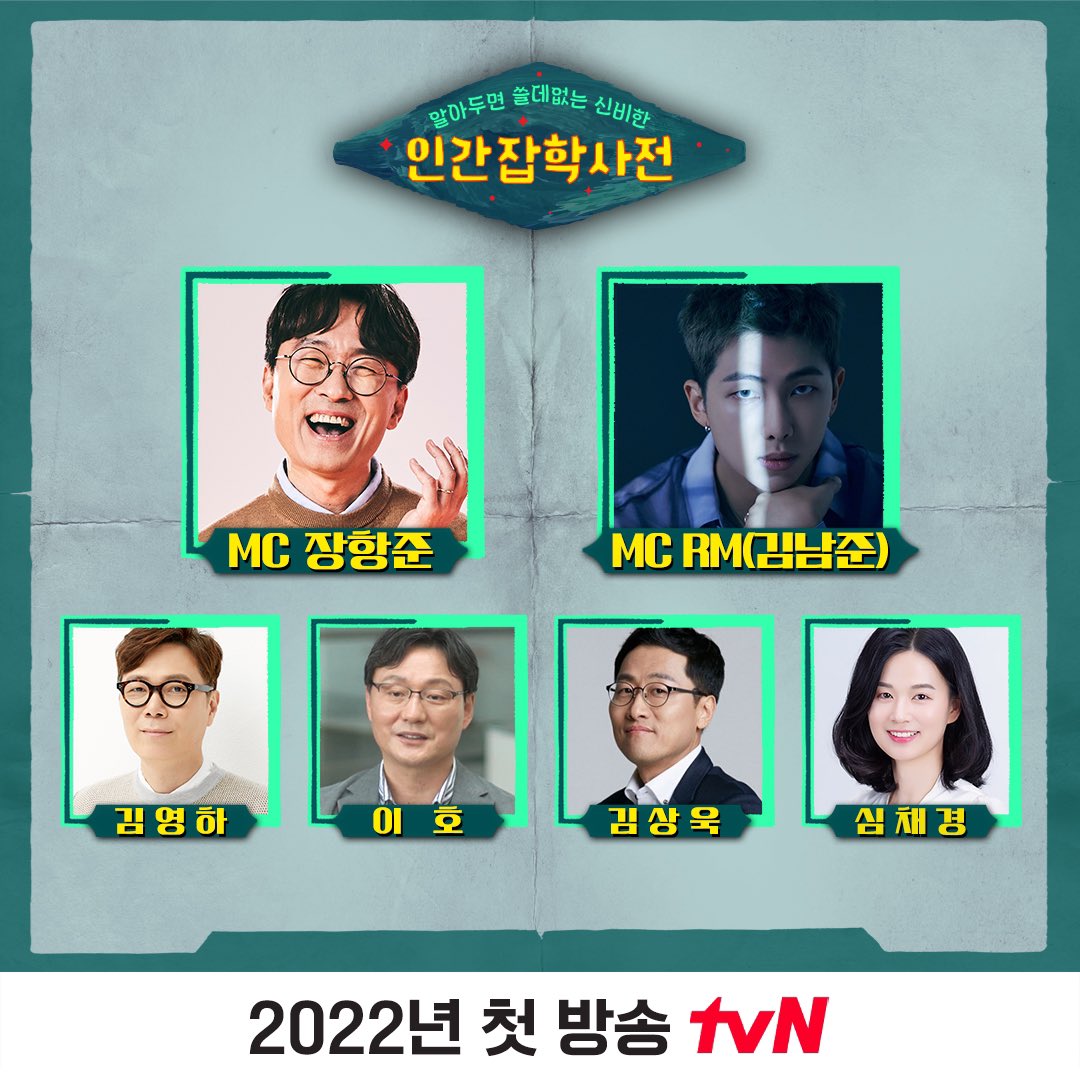 The Dictionary of Useless Human Knowledge is the sequel of the Encyclopedia of Useless Facts series and the Crime Trivia series. Along with the experts in various fields, the show takes a journey to explore all the humans of the world and to "find me."
After the announcement, RM took to his Instagram Story to share the pictures of the cast of this upcoming show with the caption, "Yes, this happened." Professor Kim Sang Wook shared, "We're already in the middle of filming the show. The launch of the show was secret, but RM's appearance as a host was top secret."