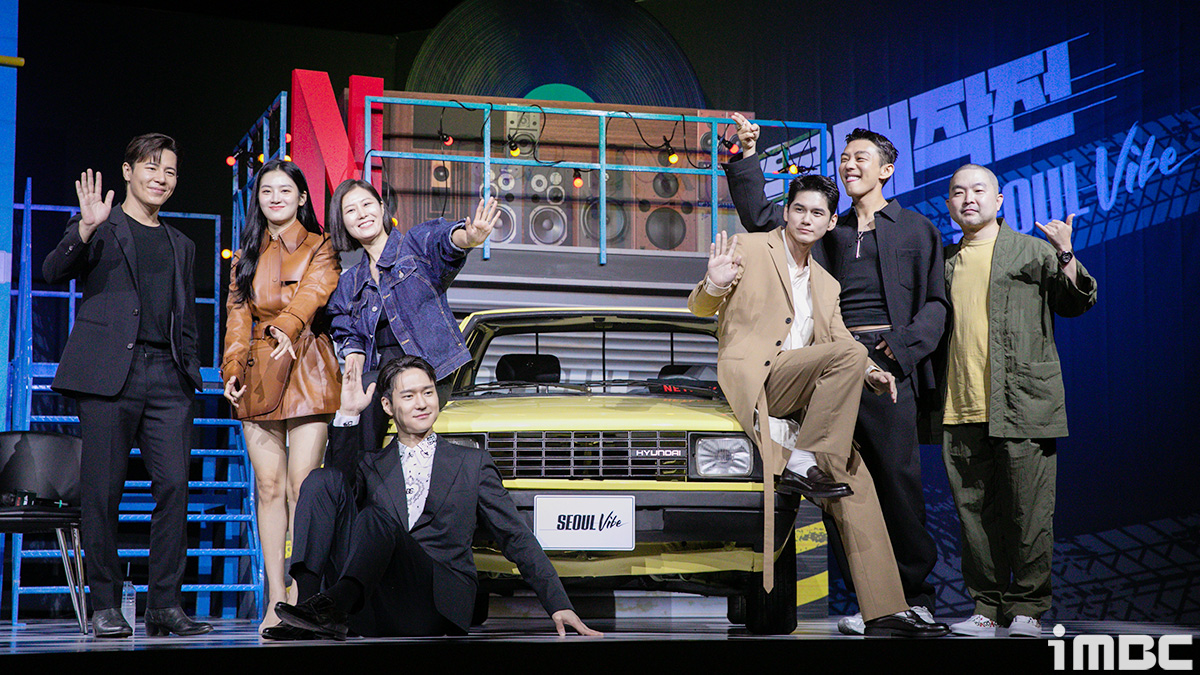 Yoo Ah In, Ko Kyung Pyo, Lee Kyu Hyung, Park Ju Hyun, and Ong Seong Wu have joined hands as the "Sanggye-dong Supreme Team."
Seoul Vibe tells the story of the drivers of the Sanggye-dong Supreme Team that become mired in the slush fund investigation of a powerful person on the very day of the 1988 Seoul Olympics opening ceremony. The movie held its press conference on the 23rd, which the stellar cast and director Moon Hyeon Seong attended.
Moon shared, "The 1980s, especially in 1988, seemed to be the era in which the light and the dark most violently opposed and coexisted at the same time in the modern history of Korea. I thought that if I made something with the concept of hip-hop on top of that background, I'd be able to create a variety and spectacle movie."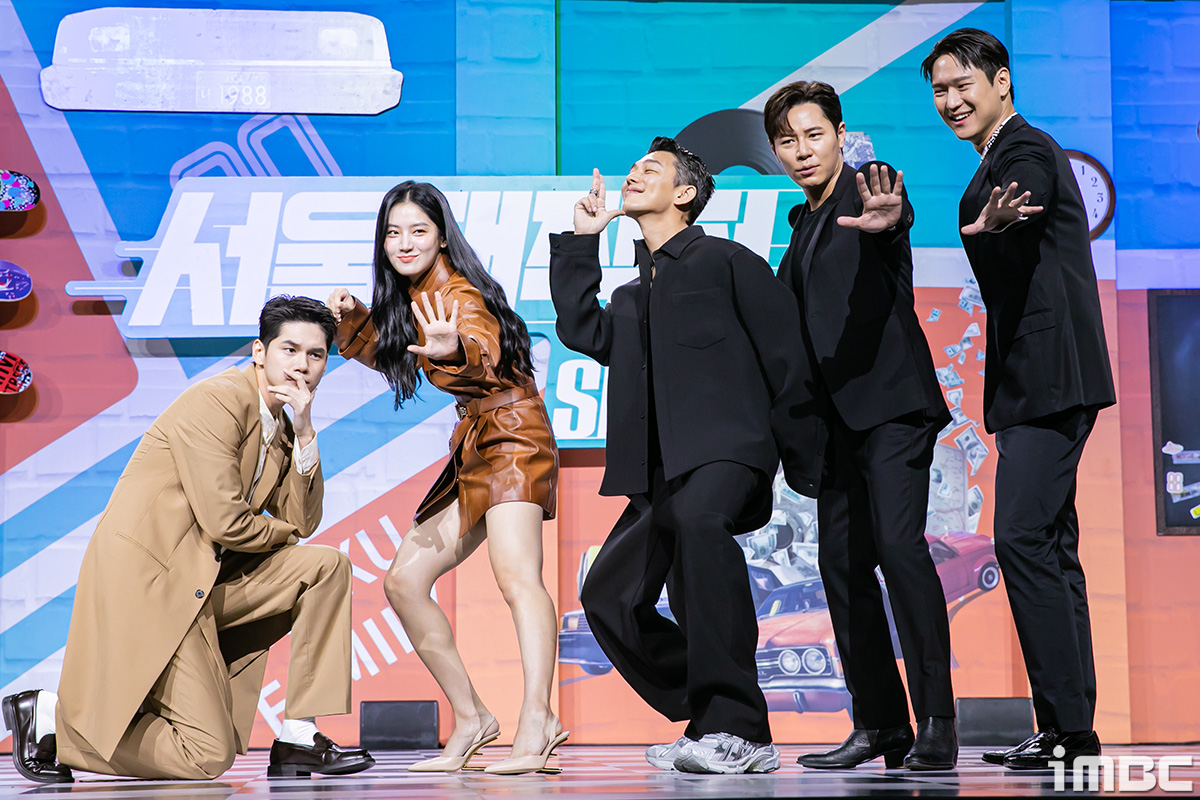 Yoo Ah In has stepped into the role of Dong Wook, the best drifter. "I thought the movie would be a challenge," the actor shared. "I don't know what that challenge will create, but I thought it'd be nice to have an environment where I could work with these people." He briefly introduced Dong Wook as someone "very different from him." He added, "He's all pretentious. He is obsessed with his own admiration and pursues his dreams within that frame."
Ko Kyung Pyo plays S.P.Y DJ Woo Sam. "He calls himself a spy but his job is a DJ. But he's an indispensable role in the play," he said. Lee Kyu Hyung takes on the role of human navigator Bok Nam. "As the oldest member of the team, he's like the spiritual leader and the one who takes care of all the businesses. He's a human navigator, and since navigators didn't exist back then, he memorized the map after living as a taxi driver for a long time."
Park Ju Hyun turns into Yoon Hee, a makeover genius who rides a motorcycle. The actress introduced her role, saying, "She's the head of the National Bike Association, and in my opinion, she's the best fighter in the team. She's reckless, fearless, and lovely." Ong Seong Wu plays Joon Gi, the "MacGyver" of the crew. "I was thrilled when I first read the script. I was just overwhelmed that I was offered such a role, and when I heard who got cast in the movie, I couldn't say no."
WINNER's Mino will be making his big screen debut in Seoul Vibe. Yoo Ah In heaped lavish praise. "I was shocked," Yoo Ah In said, "The freedom, gut, and energy that actors don't have, and the out-of-the-box form that he had suited our movie very well and brought in a fresh vibe."
Meanwhile, Seoul Vibe will be released on Netflix on the 26th.
Source (1)