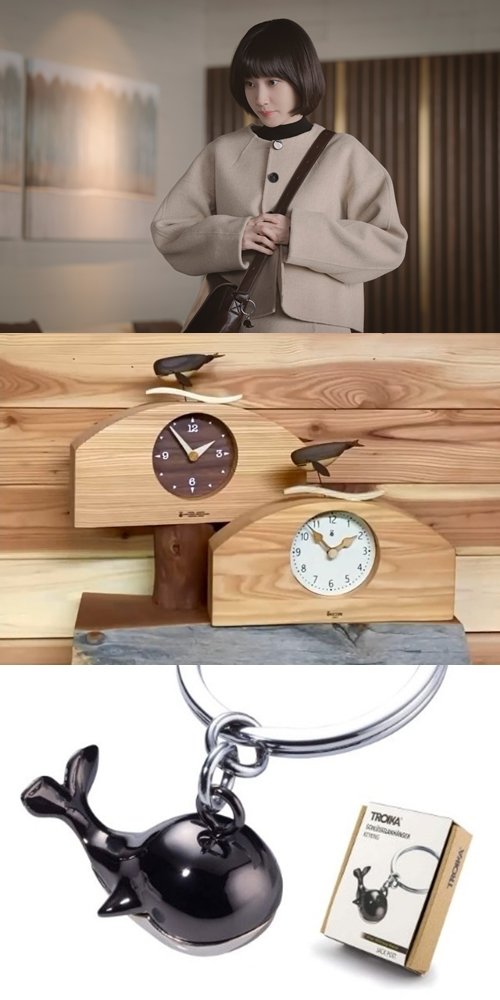 Park Eun Bin from Extraordinary Attorney Woo has proven her selling power!
Items that appeared on the show are currently selling like hot cakes. The whale items collected by Young Woo (played by Park Eun Bin) are especially all the rage.
Kikori wooden clock is enjoying its popularity despite being priced at $305.91. The Japanese company that created the product shared, "Due to the immense popularity of Extraordinary Attorney Woo, the item is not in stock at the moment." Although the company won't be able to take new orders until October, many customers are still eager to buy one.
The third pre-orders for the cross-body leather bag that Park Eun Bin often wears in the drama are already closed. The bag has become so popular that there is even an article about how to style the bag with different outfits. Of all items, the whale key chain attached to Young Woo's bag is considered the hottest item, and the enthusiasm around it doesn't seem to die down any time soon, thanks to its relatively affordable price of $30.61.
Many networks are also benefitting from the ongoing series. MBC's Radio Star and SBS' Unanswered Questions uploaded special clips featuring past appearances of the main cast and hit more than 2 million views. On Wavve, Park Eun Bin's Stove League and Do You Like Brahms? as well as Kang Tae Oh's The Tale of Nokdu lately entered the top 20 most-watched list.
Source (1)