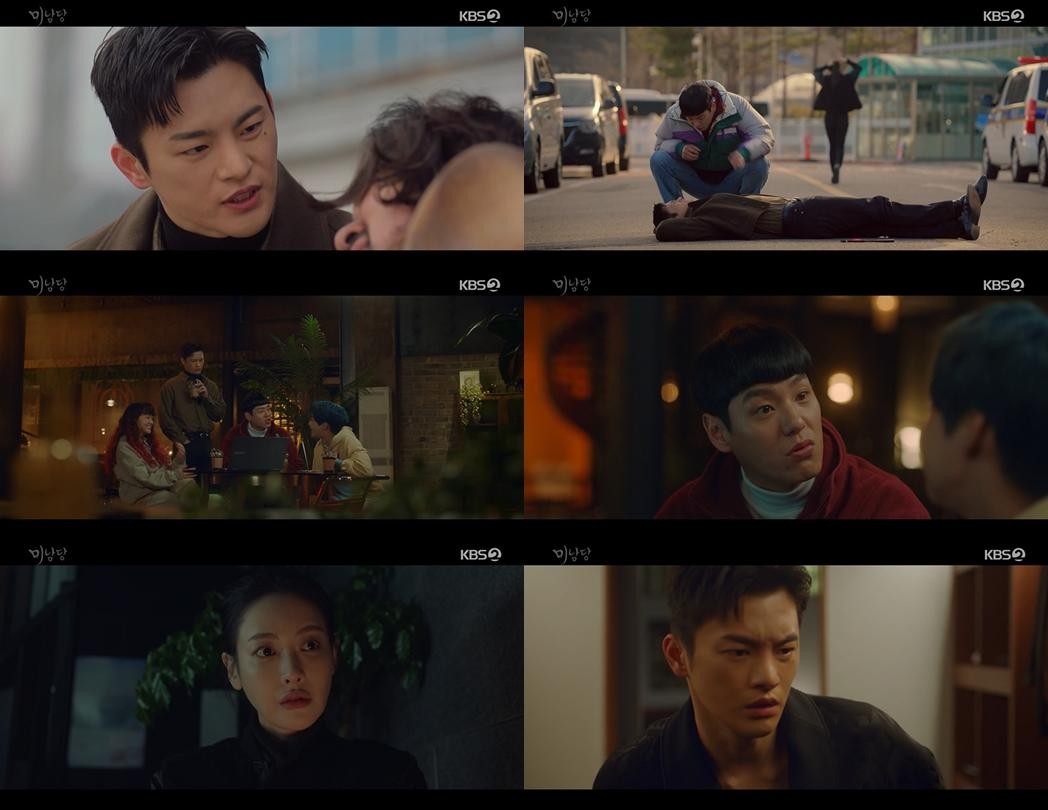 In the second episode of Café Minamdang, Han Jae Hee (played by Oh Yeon Seo) confronted Nam Han Joon (Seo In Guk) about saving a rich hit-and-run suspect from prosecution.
The second episode has set up a cat-and-mouse game for the series, as Han Joon and Jae Hee began to clash with each other. Lee Min Kyung (Hwang Woo Seul Hye) asked Han Joon to save her husband, Shin Kyung Ho (Kim Won Shik), from being prosecuted for his hit-and-run charges before he meets his company's shareholders. While Han Joon and his team went to get their hands on the dashcam footage of the entire incident, Jae Hee's team received a warrant with the help of prosecutor Cha Do Won (Kwon Soo Hyun). With the warrant in their possession, the detectives went to arrest Shin Kyung Ho but failed to do so as Han Joon returned to the scene, proving that the footage they were using as evidence was obtained by illegal means.
Plus, a flashback showed the two meeting in earlier days and hinted that Han Joon was Jae Hee's middle school crush when they went to the same judo gym together in middle school. As Han Joon did not remember the past, Jae Hee got furious and pushed him to the floor.
However, Han Joon was seen warning his rich client about his actions and showed his rather unexpected, just side by setting a trap to arrest him again.
Not knowing what Han Joon was up to, Jae Hee sneaked into his office while he was away. It was then when he noticed that there was an uninvited guest at his place and opened the closet where Jae Hee was hiding. With the big cliffhanger ending, viewers are wondering how things will pan out for the two in the upcoming episodes.
Source (1)